Choose your box size
Next best thing to wielding a big, shiny scimitar at an unsuspecting, but stunningly beautiful piece of meat, is telling a bunch of Meatheads what to do! That's right, you are the boss now. We're not scared, we have all had bosses over here and we can take it. Live By The Knife, and let's get started.
Try A Pack Up to 43 servings per Pack
Go ahead, make the leap! This is your chance to check out a few of our favourites. Go ahead, Live By The Knife! You get to be your own butcher starting right now.
Select
most
popular
Planning Ahead Pack Up to 73 servings per Pack
Now this is Living By The Knife. Let your new found butcher skills prepare you for a freezer full of great meats! No better time to transition to planning meals like a boss.
Select
Savings lover Pack Up to 132 servings per Pack
Tell us what you like and getting us working for you. We're going to fill that freezer like we are preparing for months in a bunker. You never know, but best not risk having no meat around the house right?
Select
Selections
Build your box
Butcher Picks 1
0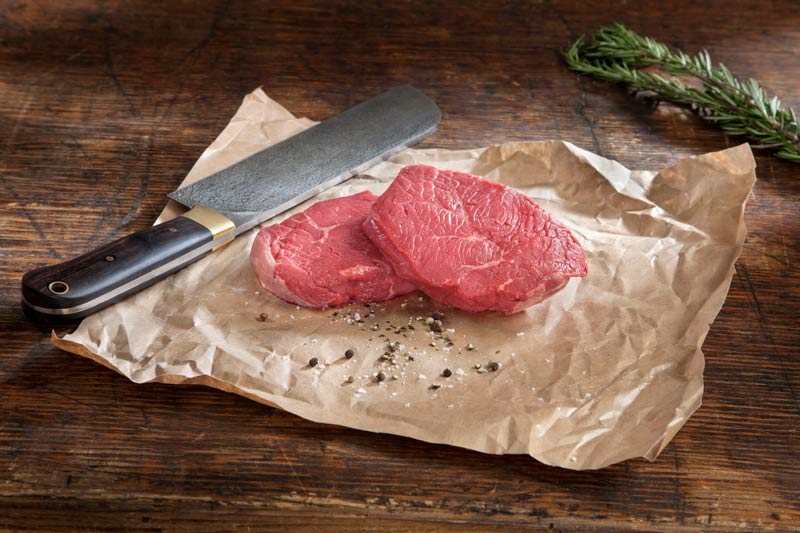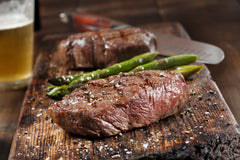 AAA Beef Top Sirloin Steaks Center Cut 6oz (10 Portions)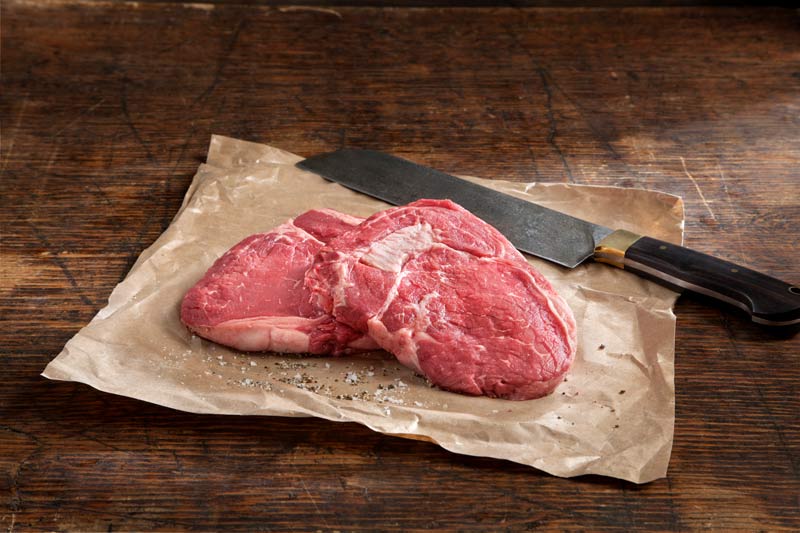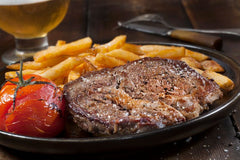 AAA THICK CUT Beef Ribeye Steaks 1" (5 Portions)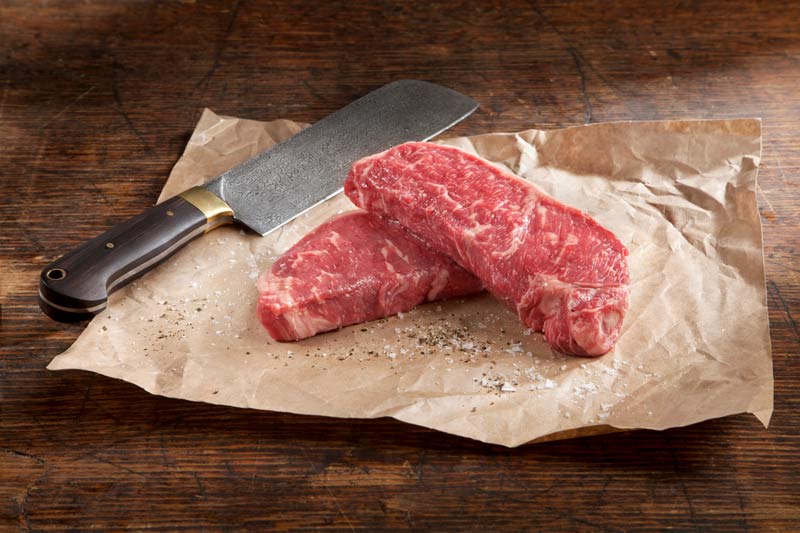 AAA Beef THICK CUT New York Steaks 8oz (6 Portions)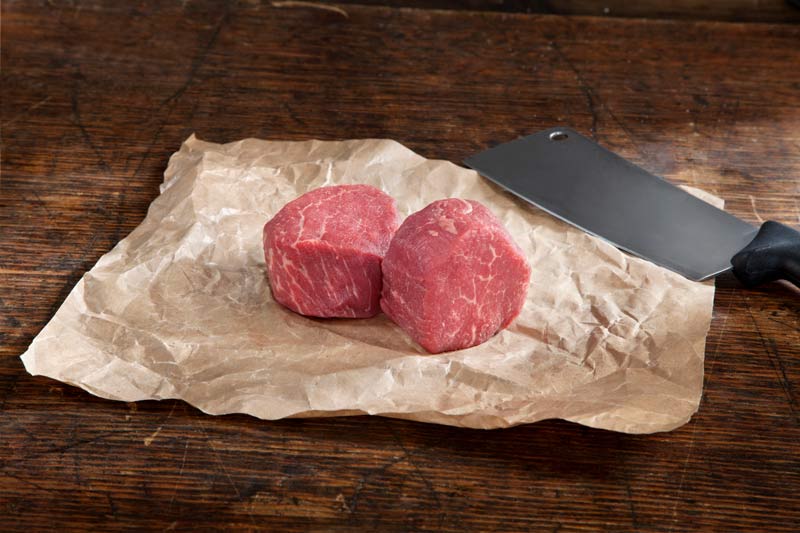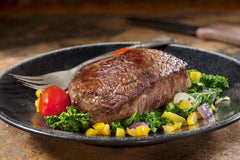 AAA Beef Tenderloin Steaks (Filet Mignon) 6oz (6 Portions)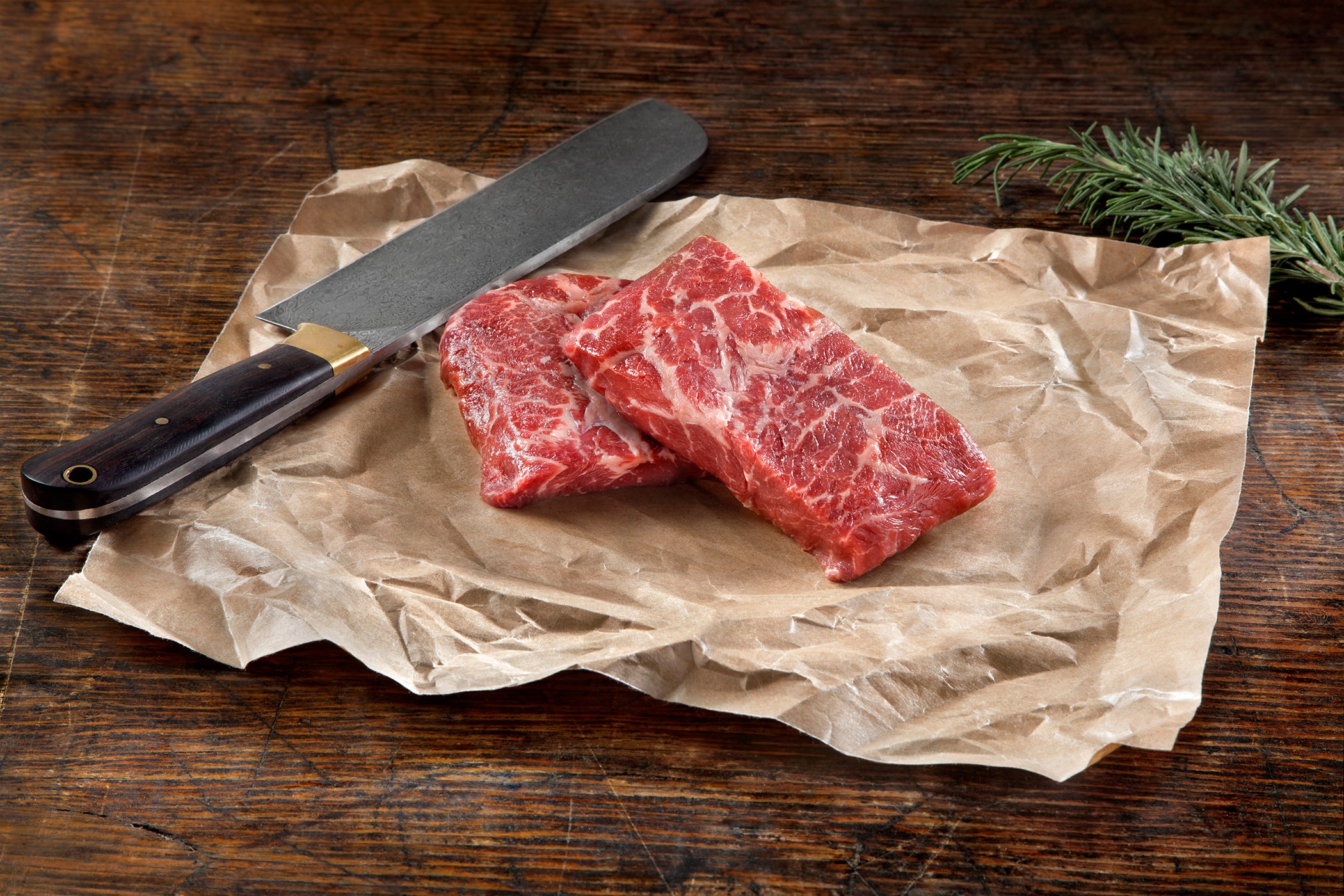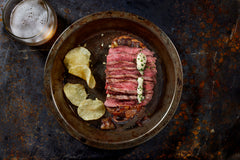 AAA Beef Flat Iron Steaks 6oz (10 Portions)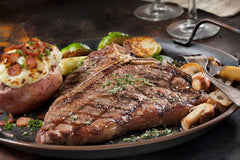 AAA T-Bone Steak 16oz (4 Portions)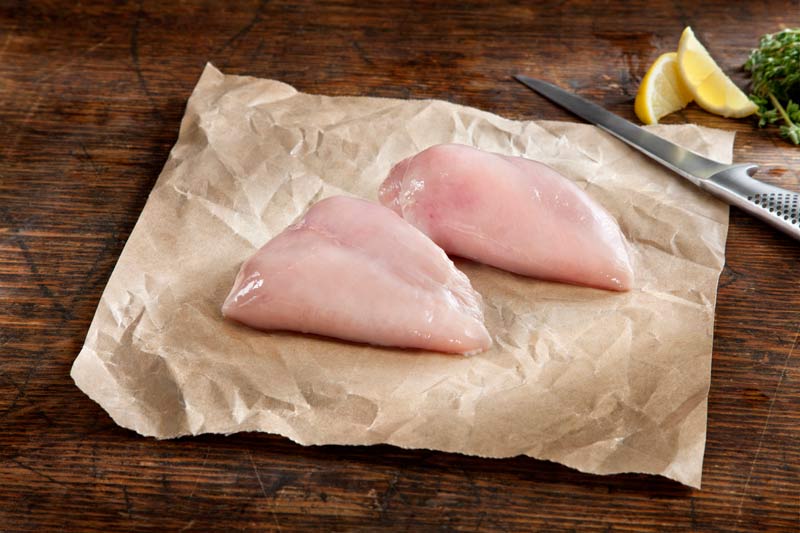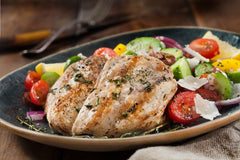 Chicken Breast Boneless Skinless 6oz Double (10 Portions)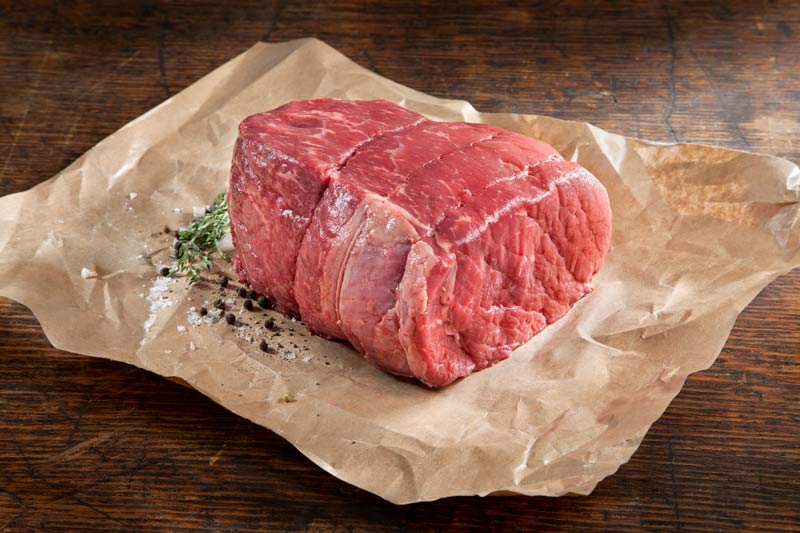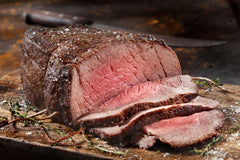 AAA Beef Round Roast 1.4 - 1.8kgs (3-4lbs)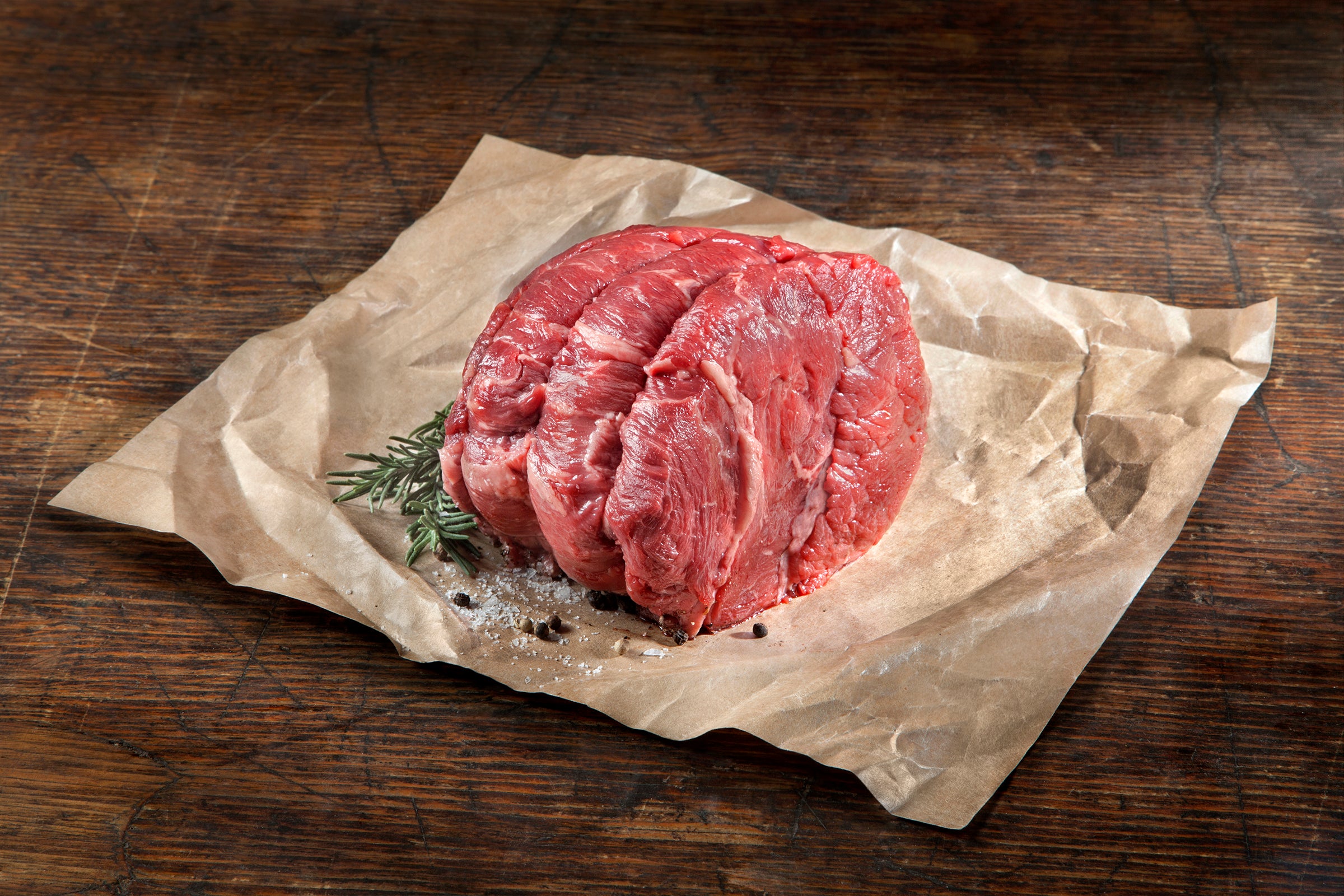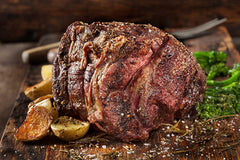 AAA Beef Chuck Eye Roast 2-2.5lbs (2 portions)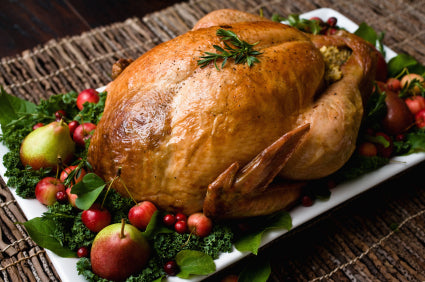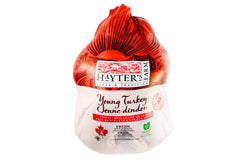 Farm Raised Whole Turkey 5-7KG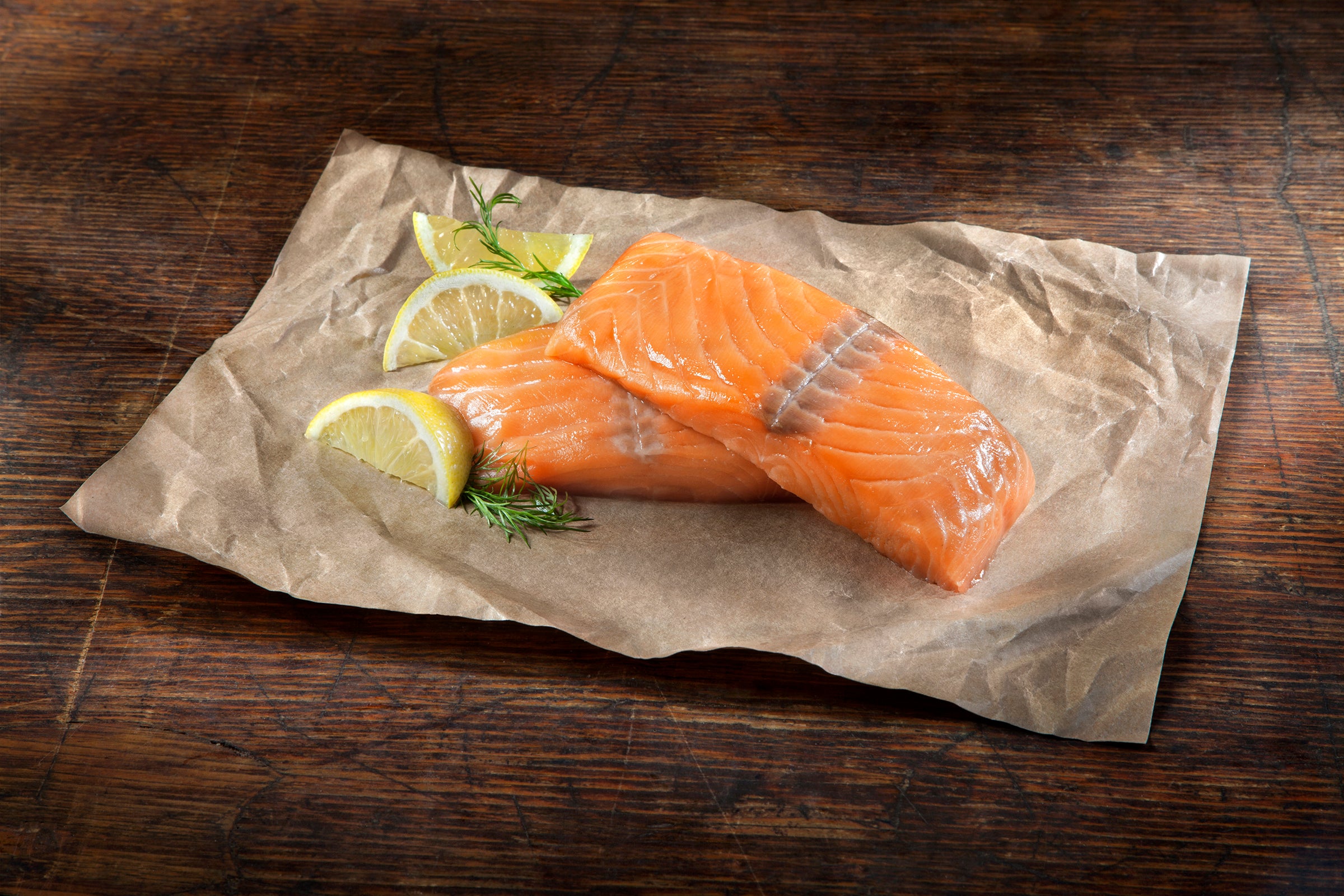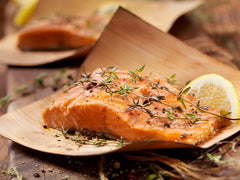 Atlantic Salmon Filets - Boneless skinless 6oz (10 Portions)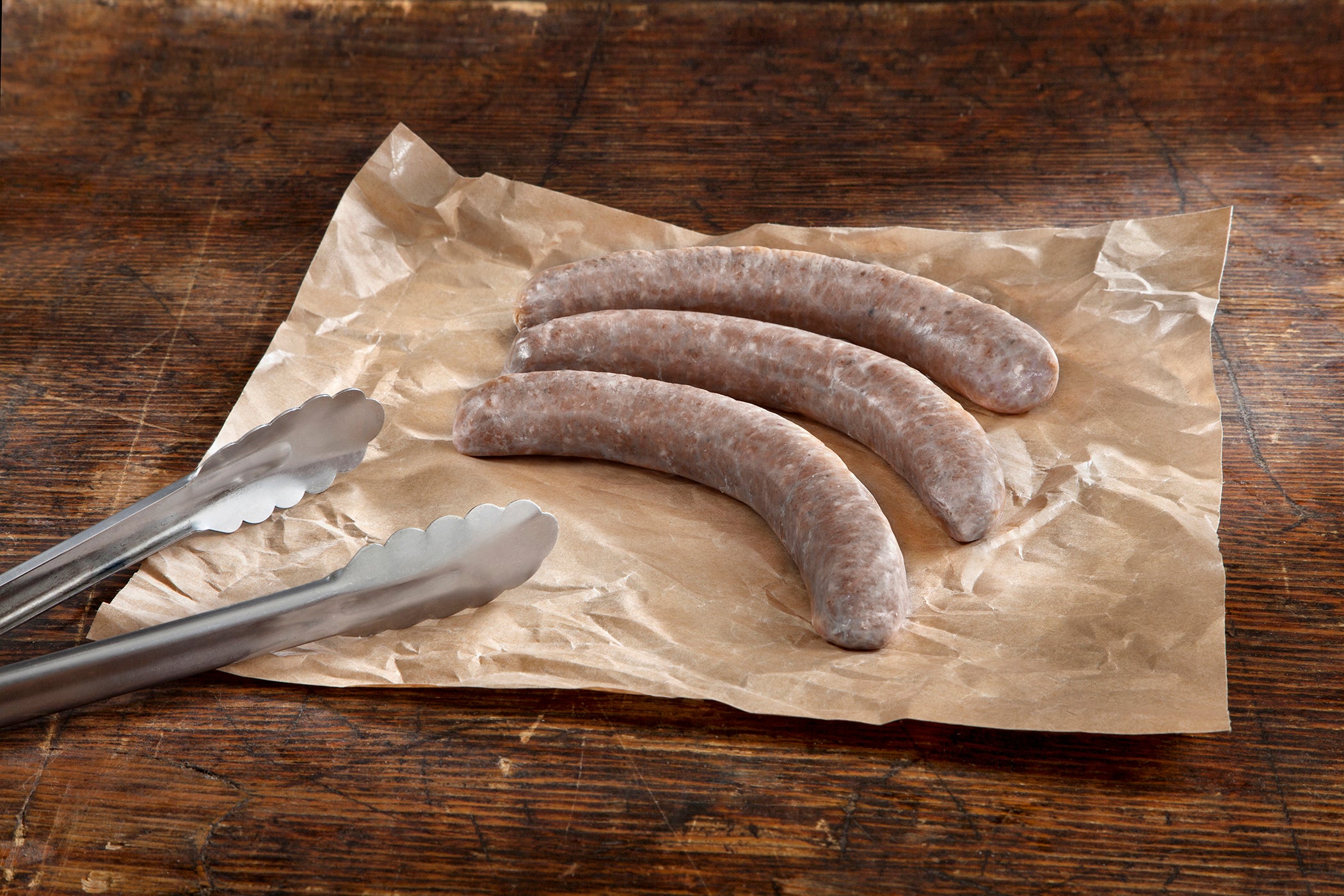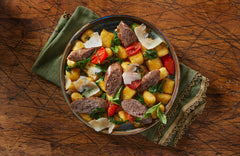 Bison Red Wine & Herb Sausage 145 gram Gluten Free (15 Portions)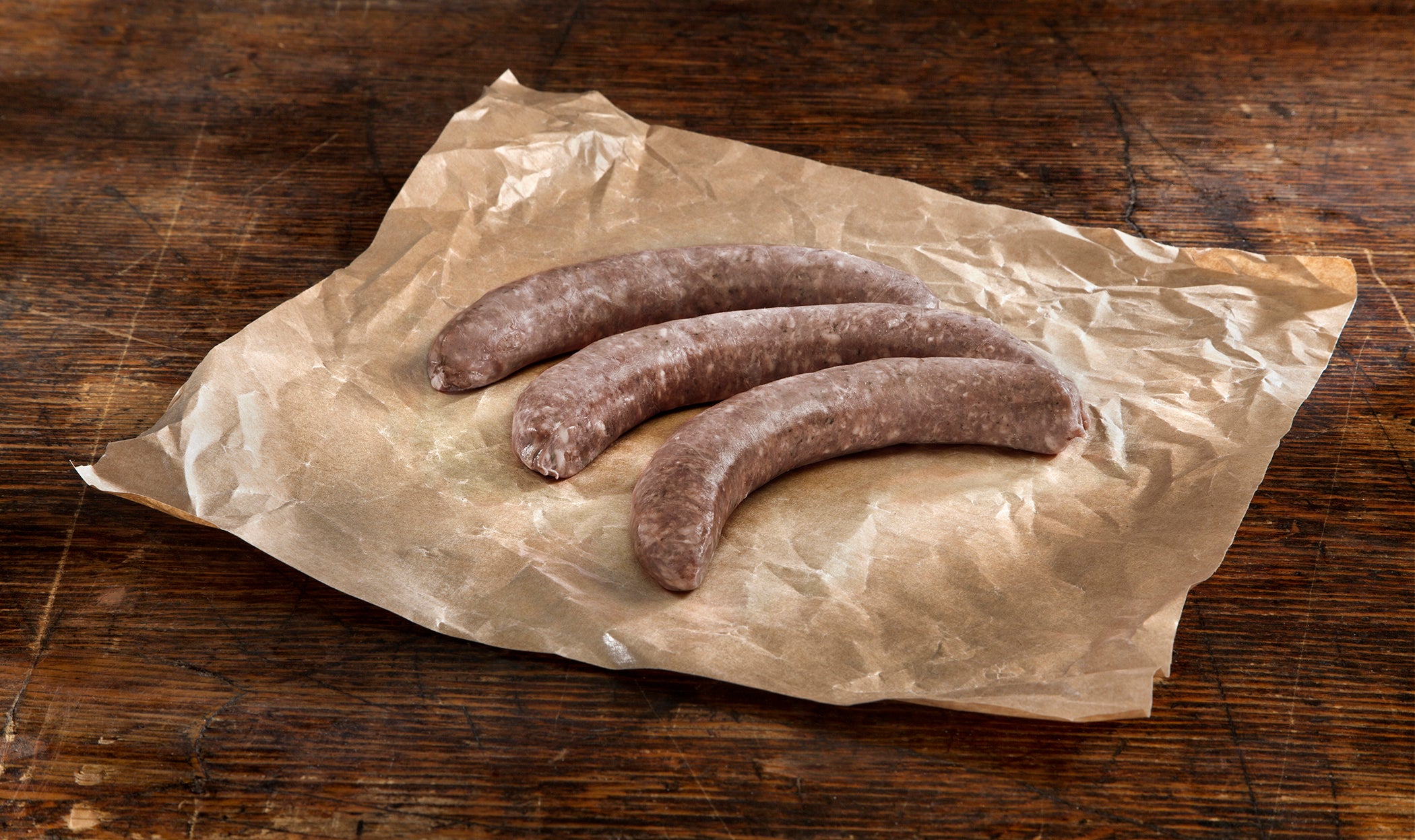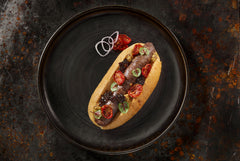 Elk Cranberry Sausage 145 gram Gluten Free (15 Portions)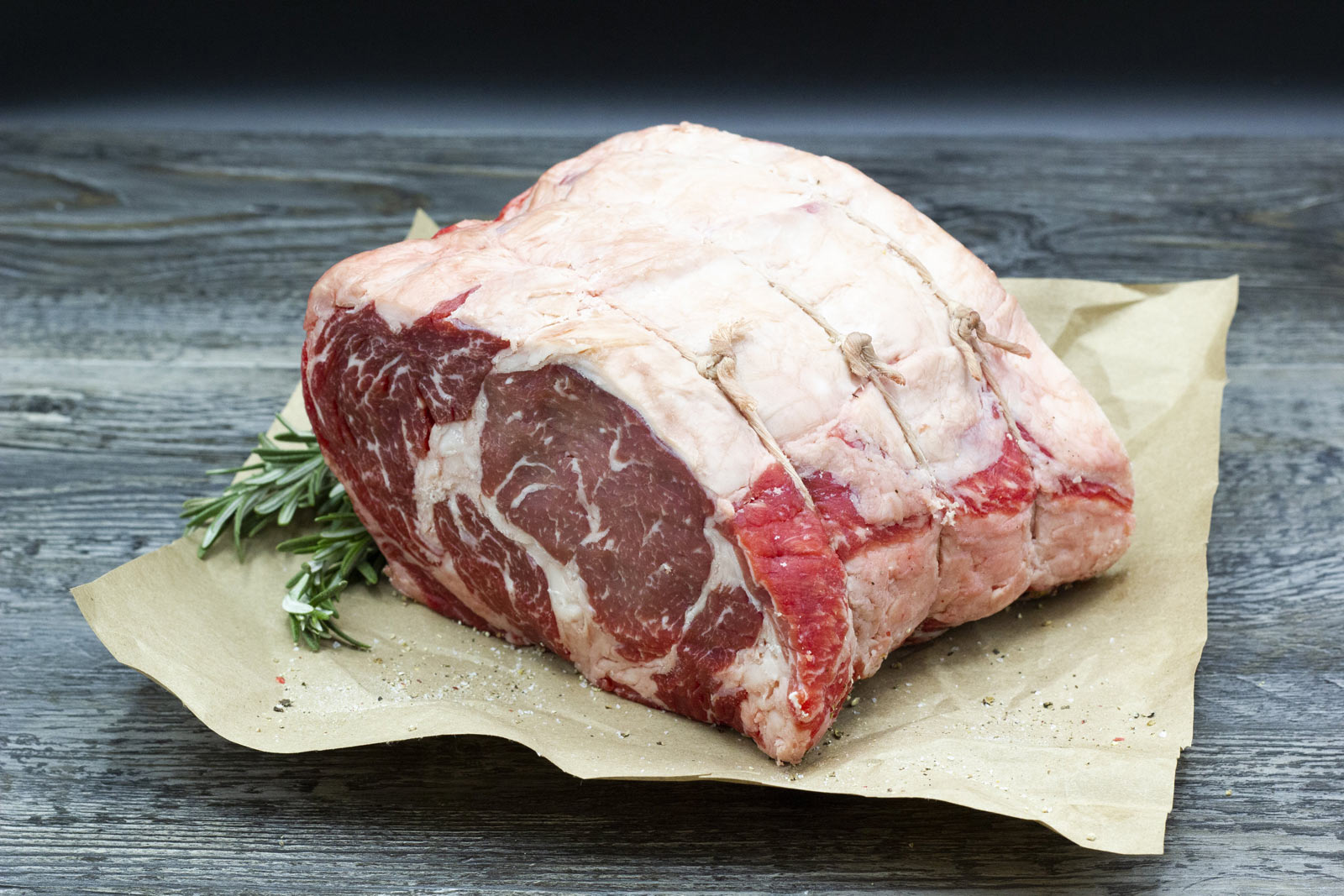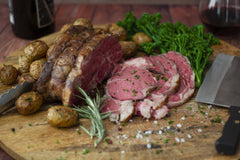 AAA Beef Prime Rib Roast - Boneless 2.5-3 lbs (1.13 - 1.36 kgs)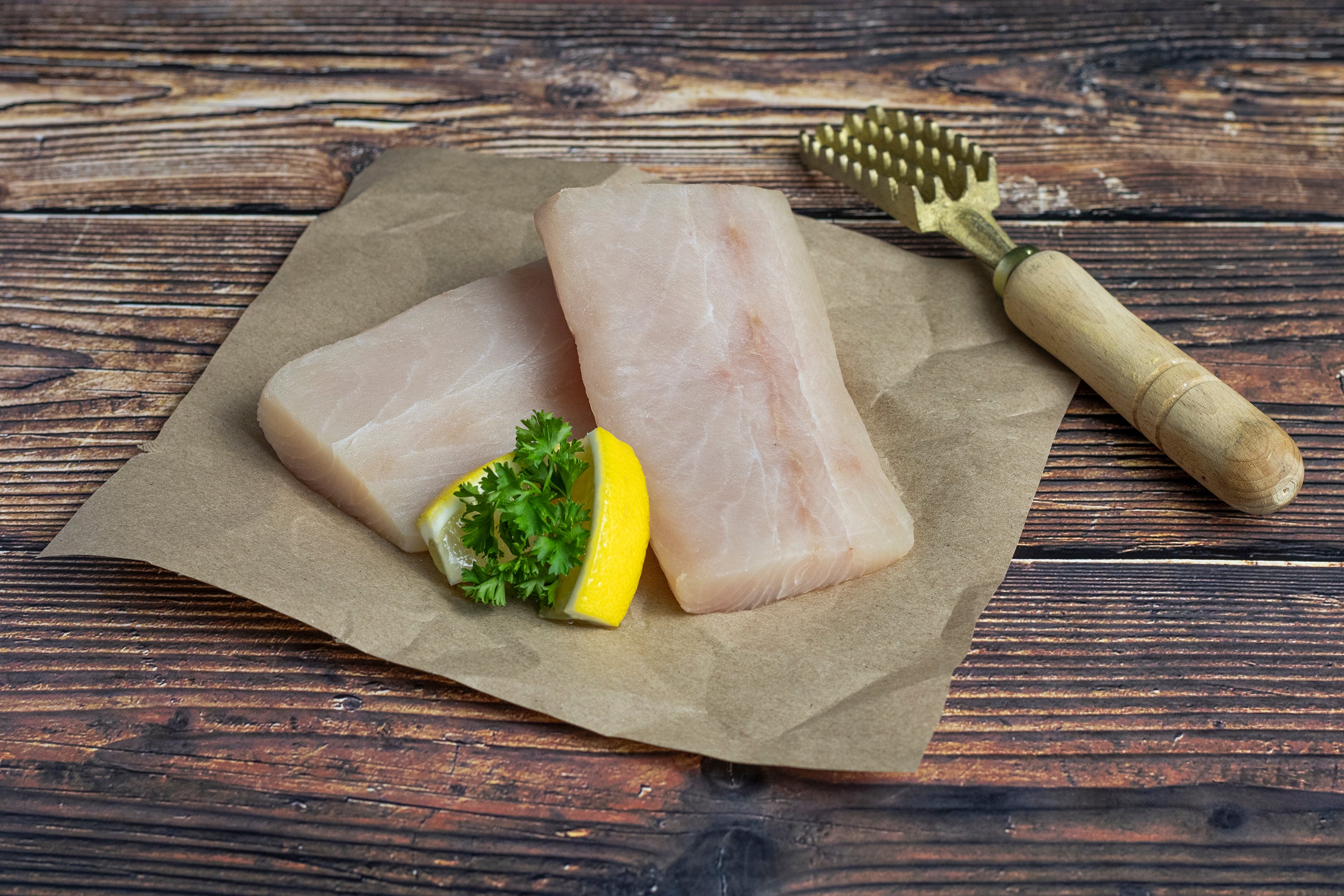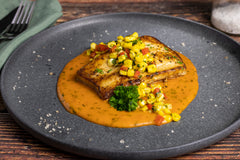 Mahi Mahi - 6oz (10 Portions)
Butcher Picks 2
0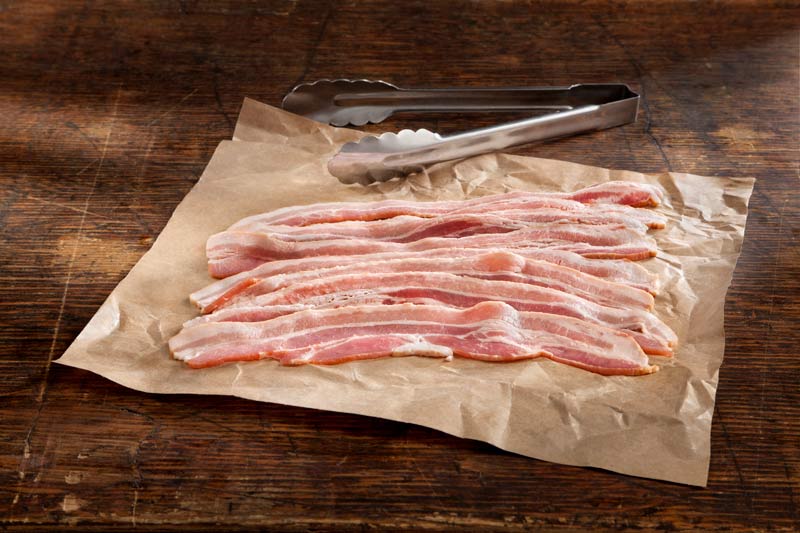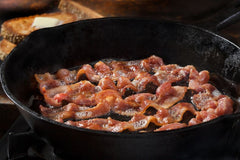 Maple Smoked Sliced Bacon (2x1kg)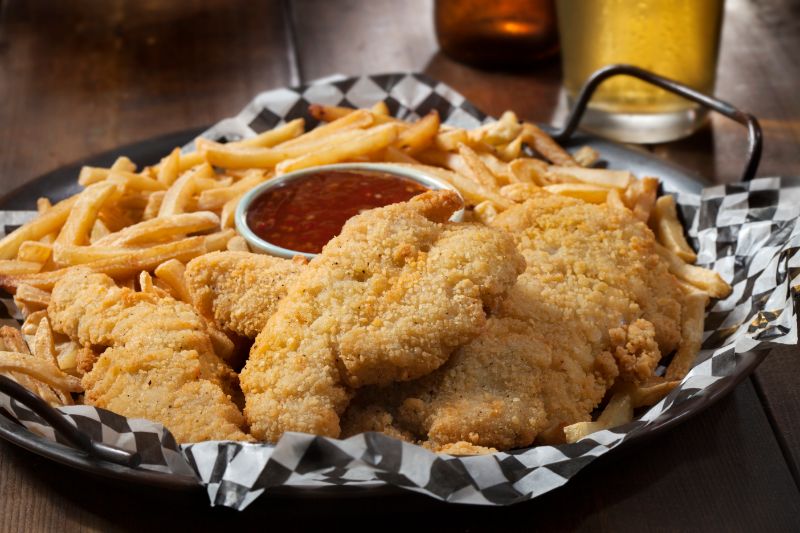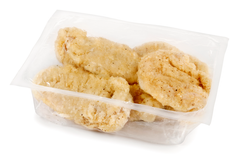 Breaded Chicken Tenders (3x500grams)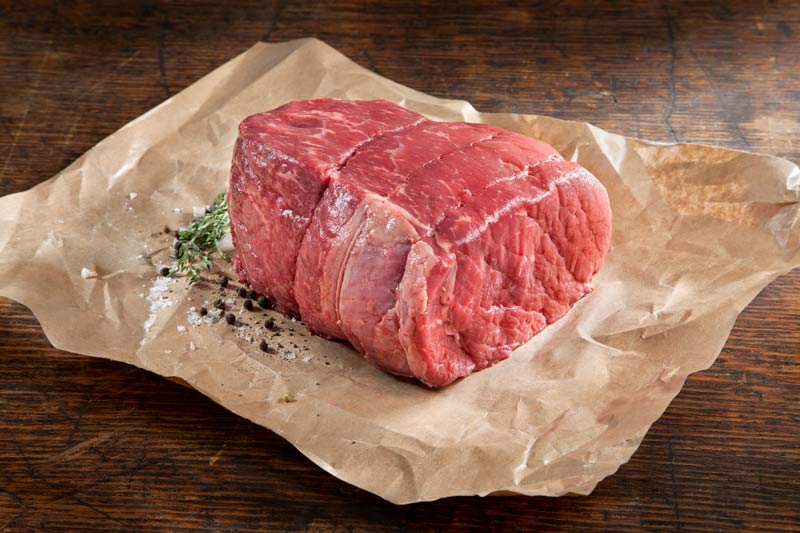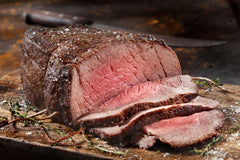 AAA Beef Round Roast 1.4 - 1.8kgs (3-4lbs)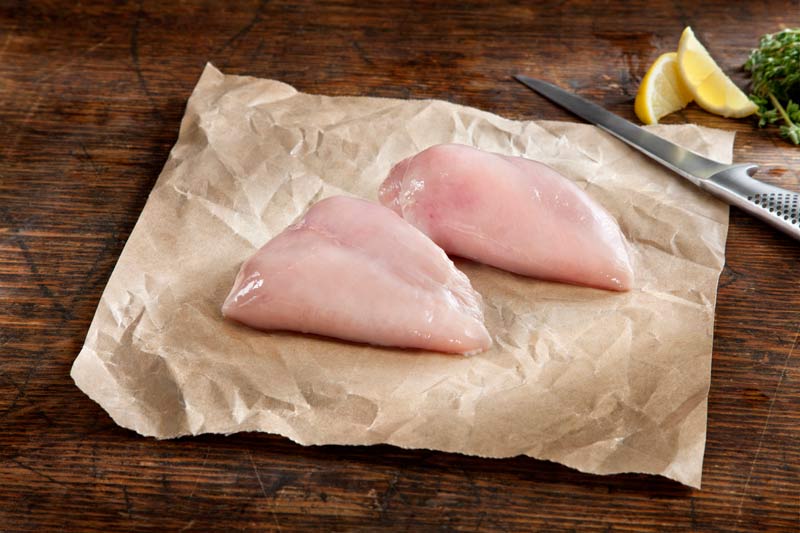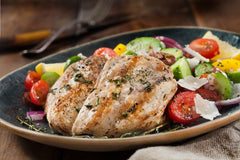 Chicken Breast Boneless Skinless 6oz Double (10 Portions)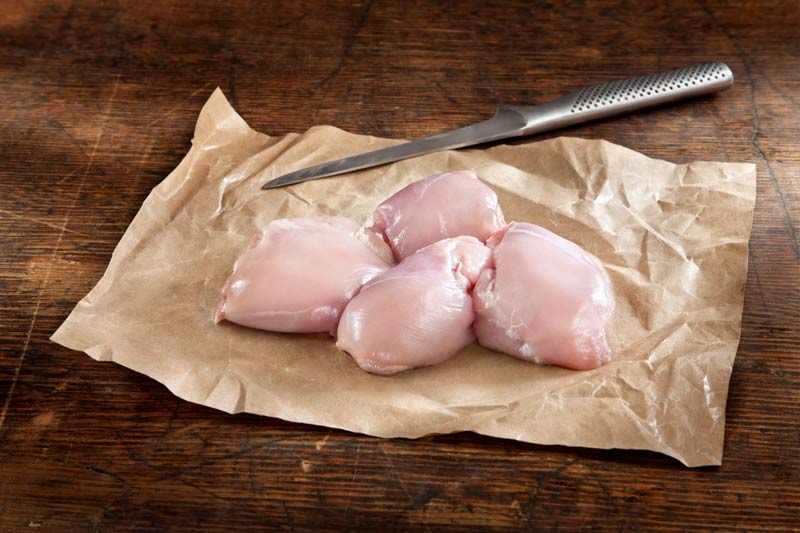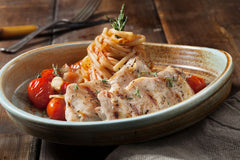 Chicken Thigh Boneless Skinless (5x500grams)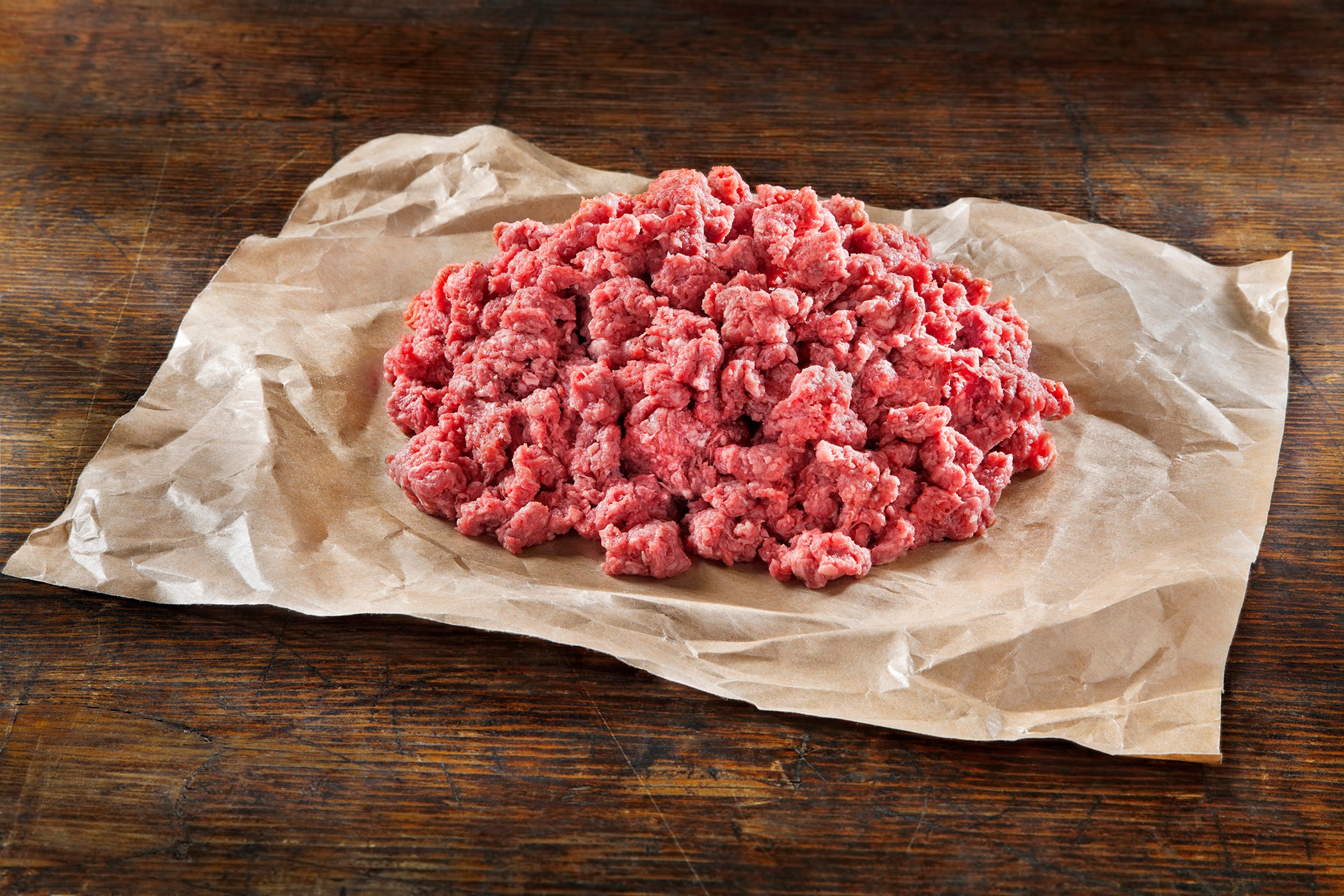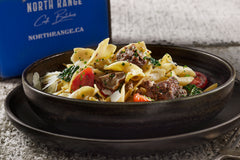 Lean Ground Bison 3x453g (3x1lb)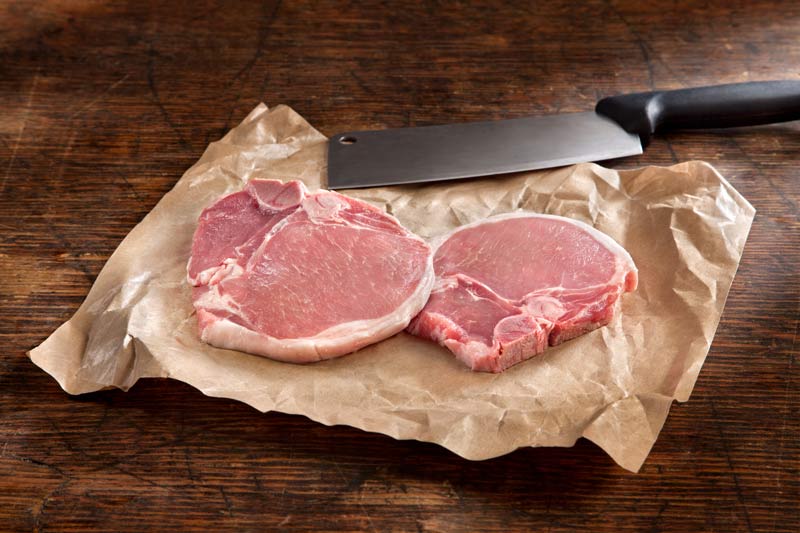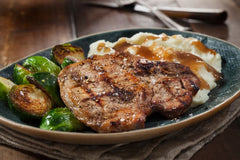 Pork Chops Bone In 1" (5 Portions)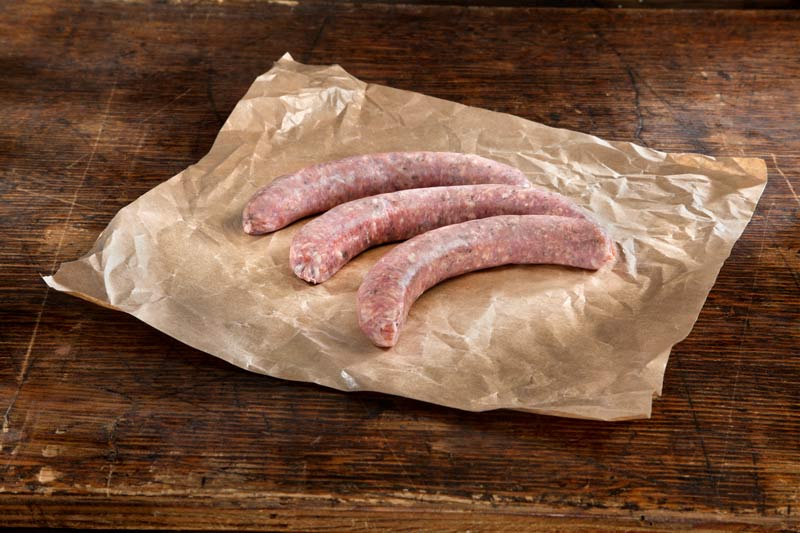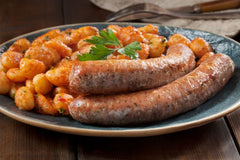 Pork Mild Italian Sausage 145 gram Gluten Free (15 Portions)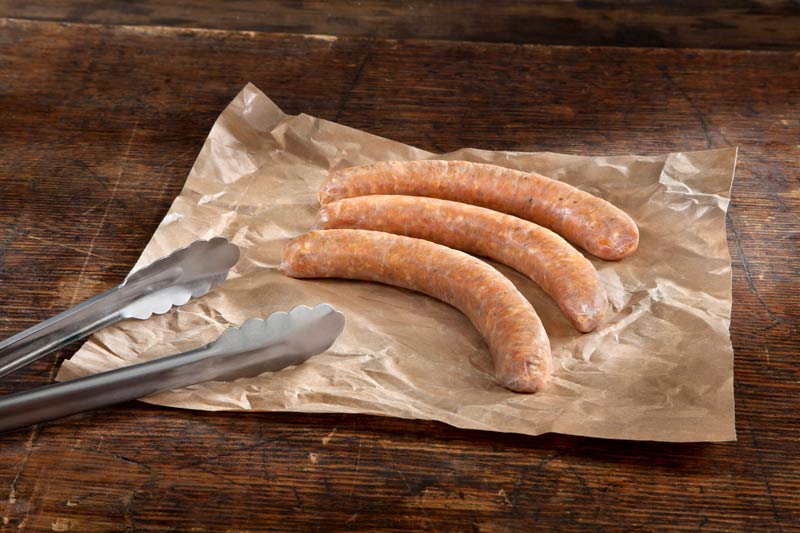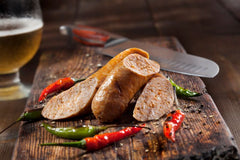 Pork Chorizo Sausage 145 gram Gluten Free (15 Portions)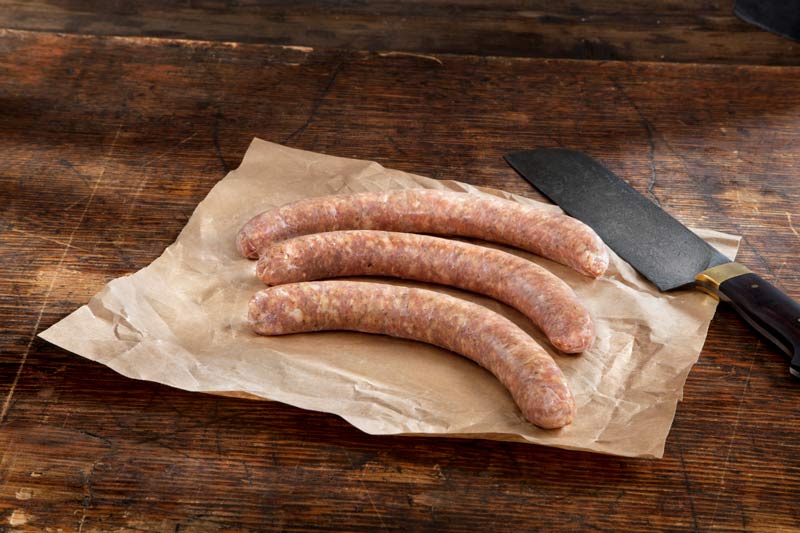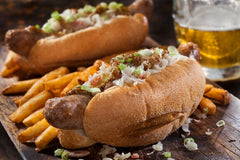 Pork Bratwurst Sausage 145 gram Gluten Free (15 Portions)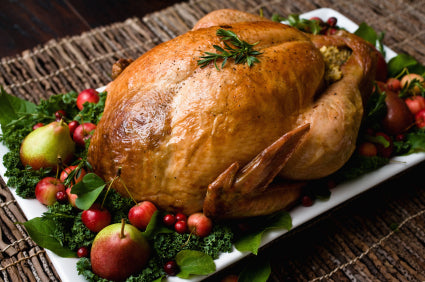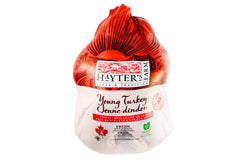 Farm Raised Whole Turkey 5-7KG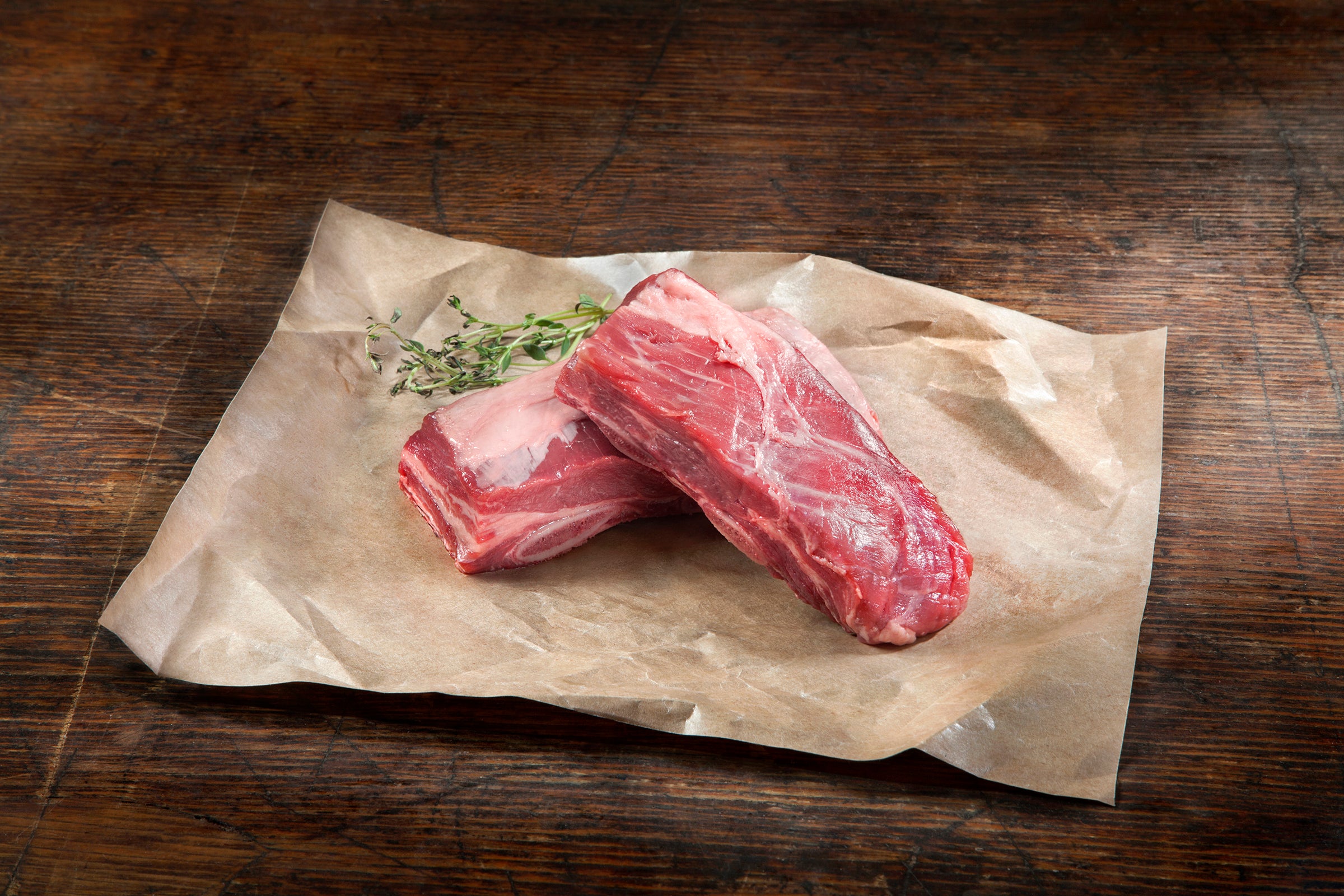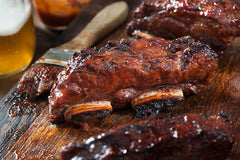 AAA Beef Chuck Short Ribs - Bone in 2" (5 Portions)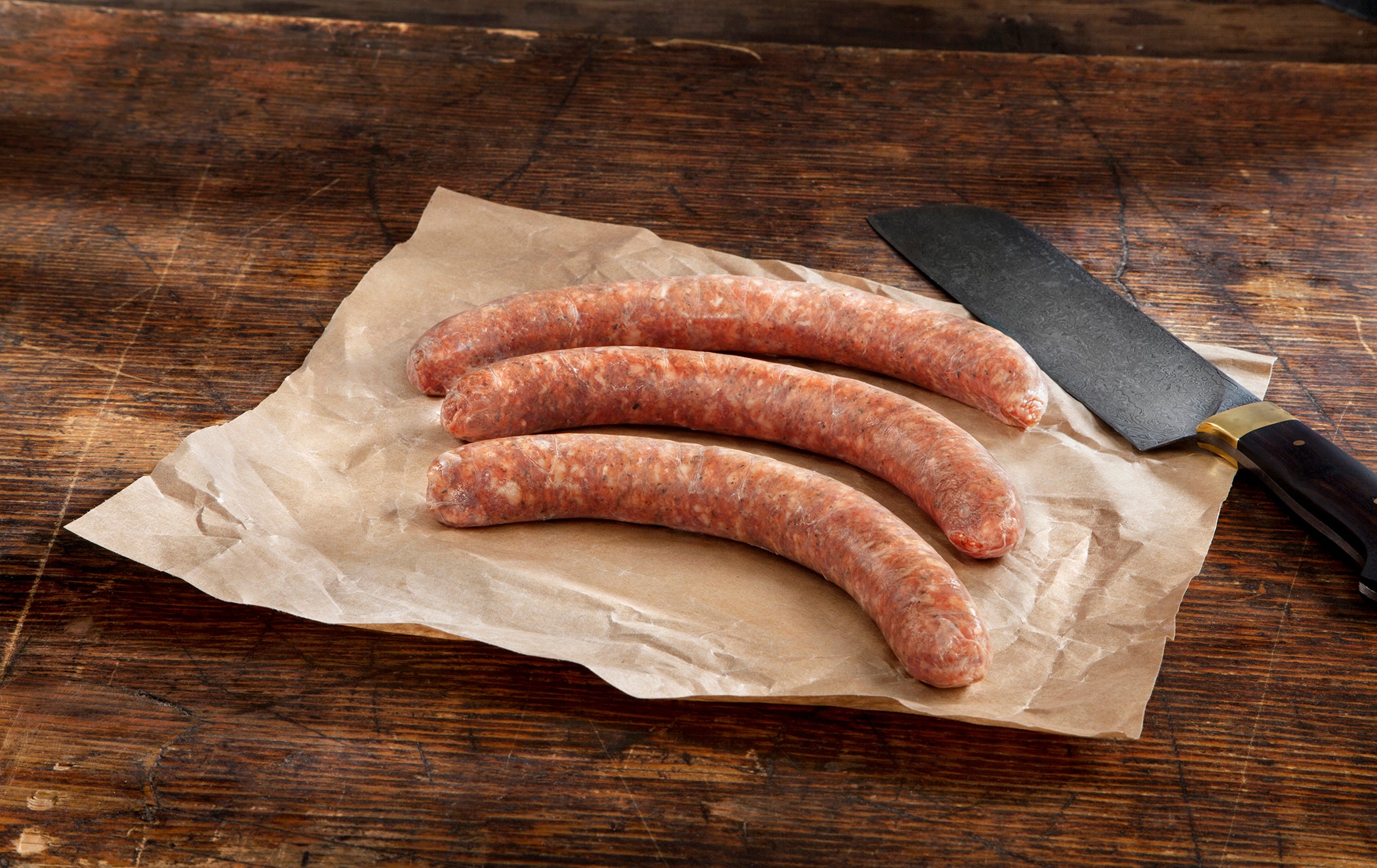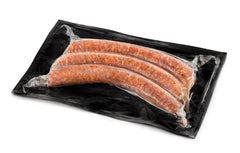 Pork Andouille Sausage 145 gram Gluten Free (15 Portions)
Butcher Picks 3
0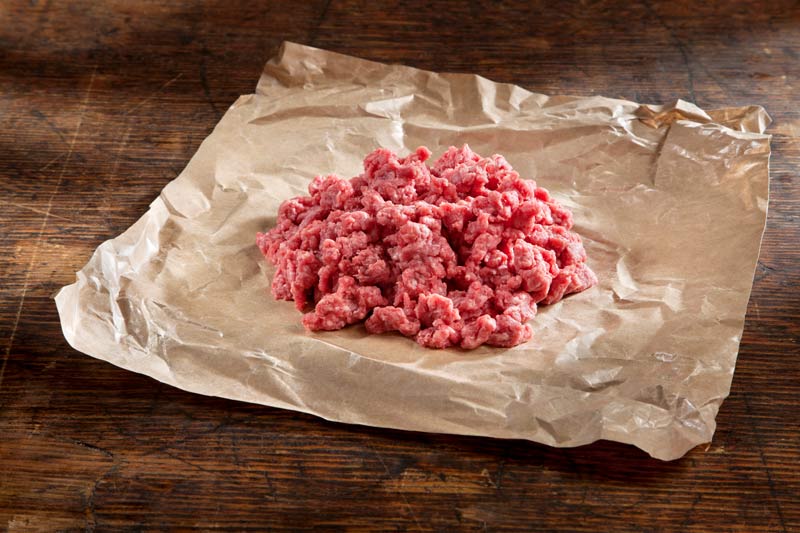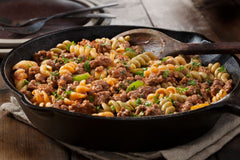 Lean Ground Beef 3x453g (3x1lb)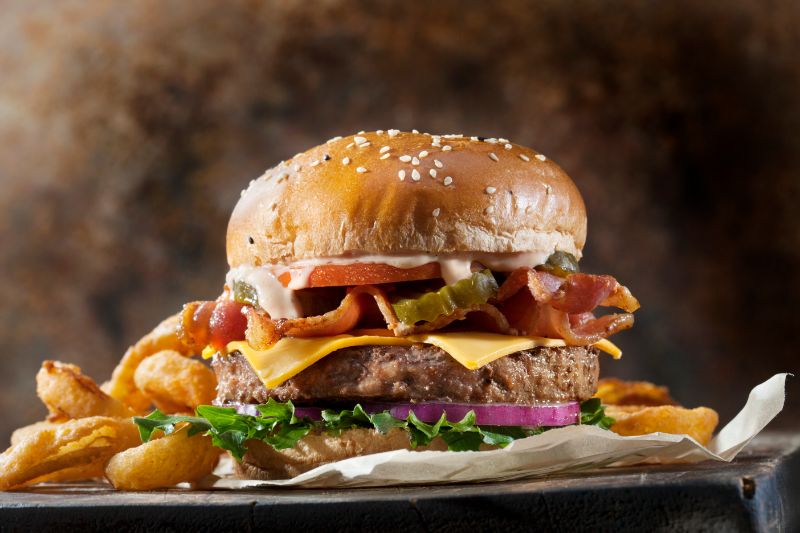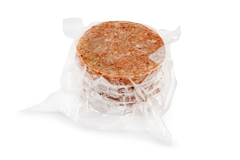 Beef Burgers 6oz Gluten Free (10 Portions)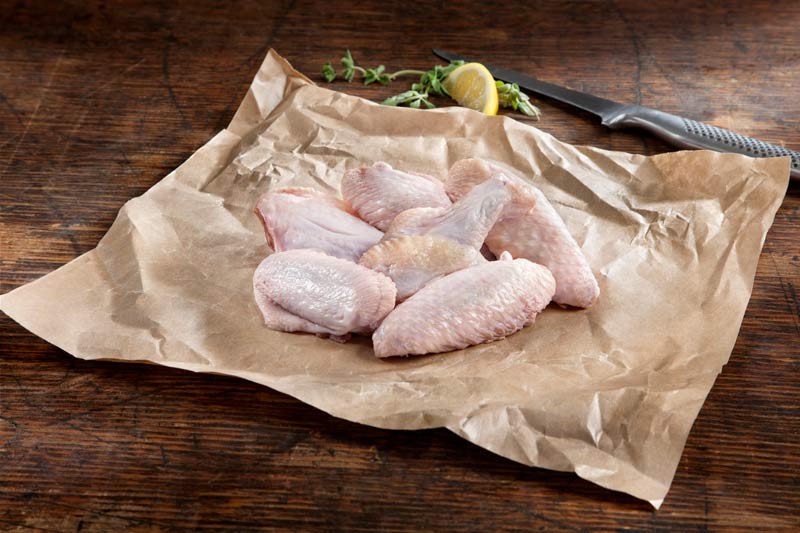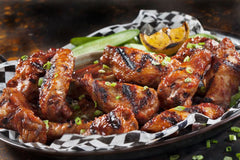 Chicken Wings 450g Portion (3x1lbs)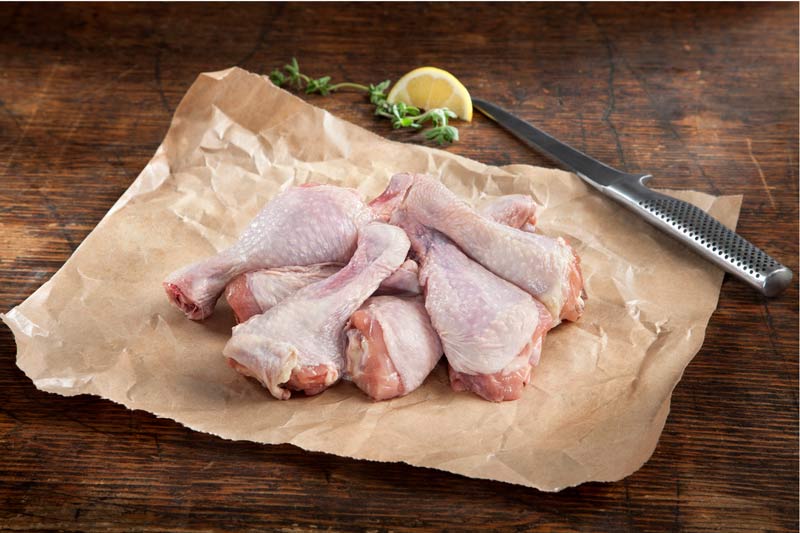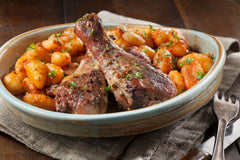 Chicken Drumsticks (12 Portions)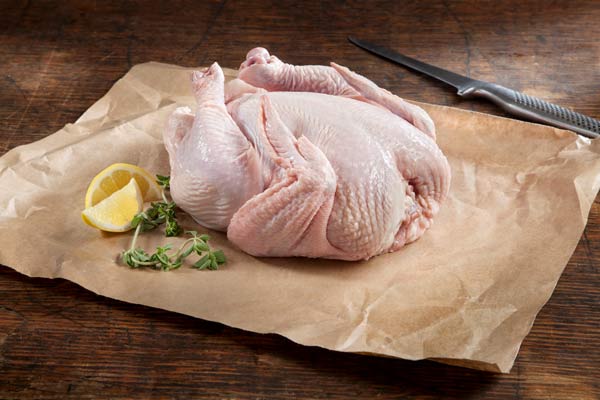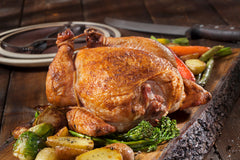 Whole Large Chicken 2.3Kgs (5lbs)
Pork Baby Back Ribs (6 portions)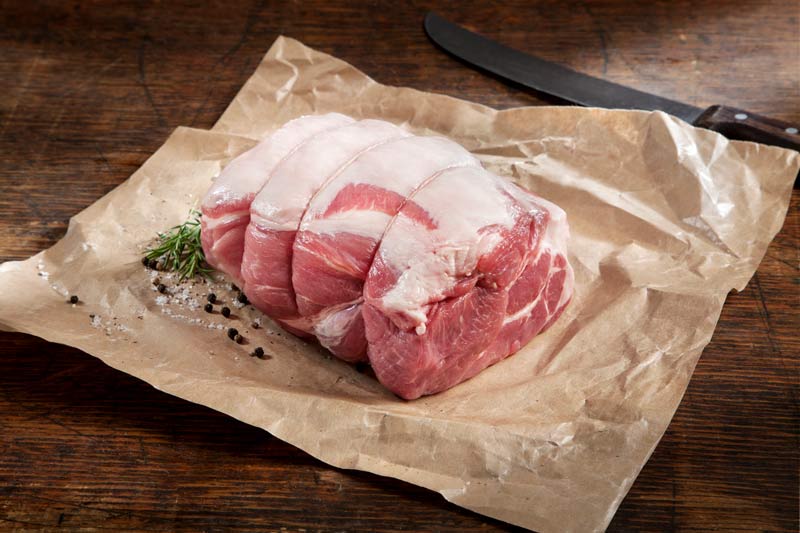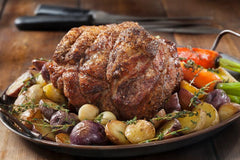 Pork Shoulder Butt Roast 1.4 - 1.8Kgs (3-4lbs)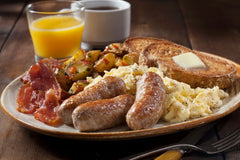 Pork Maple Breakfast Sausage 50 gram Gluten Free (25 Portions)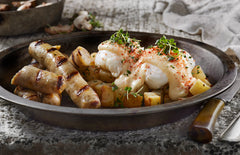 Chicken Apricot & Basil Breakfast Sausage 50gram (25 portions)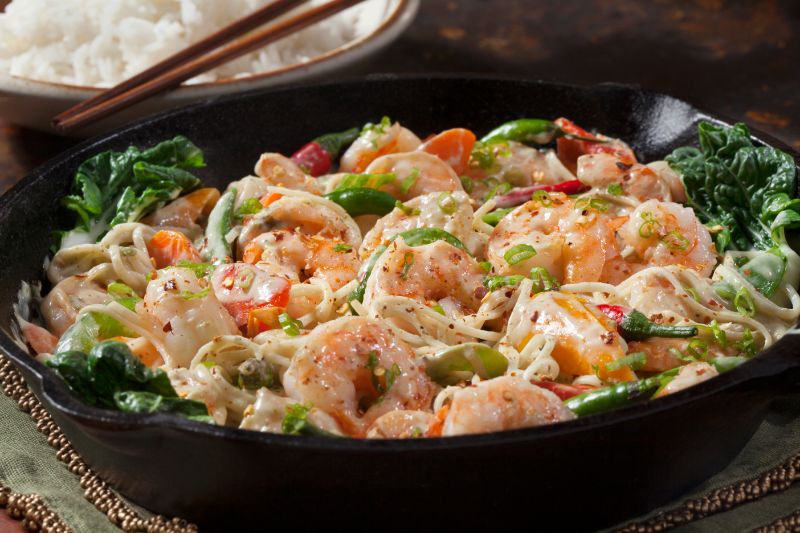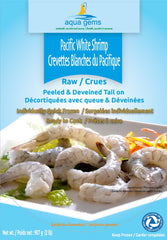 Jumbo Shrimp Peeled & Devained 908g (2lbs bag)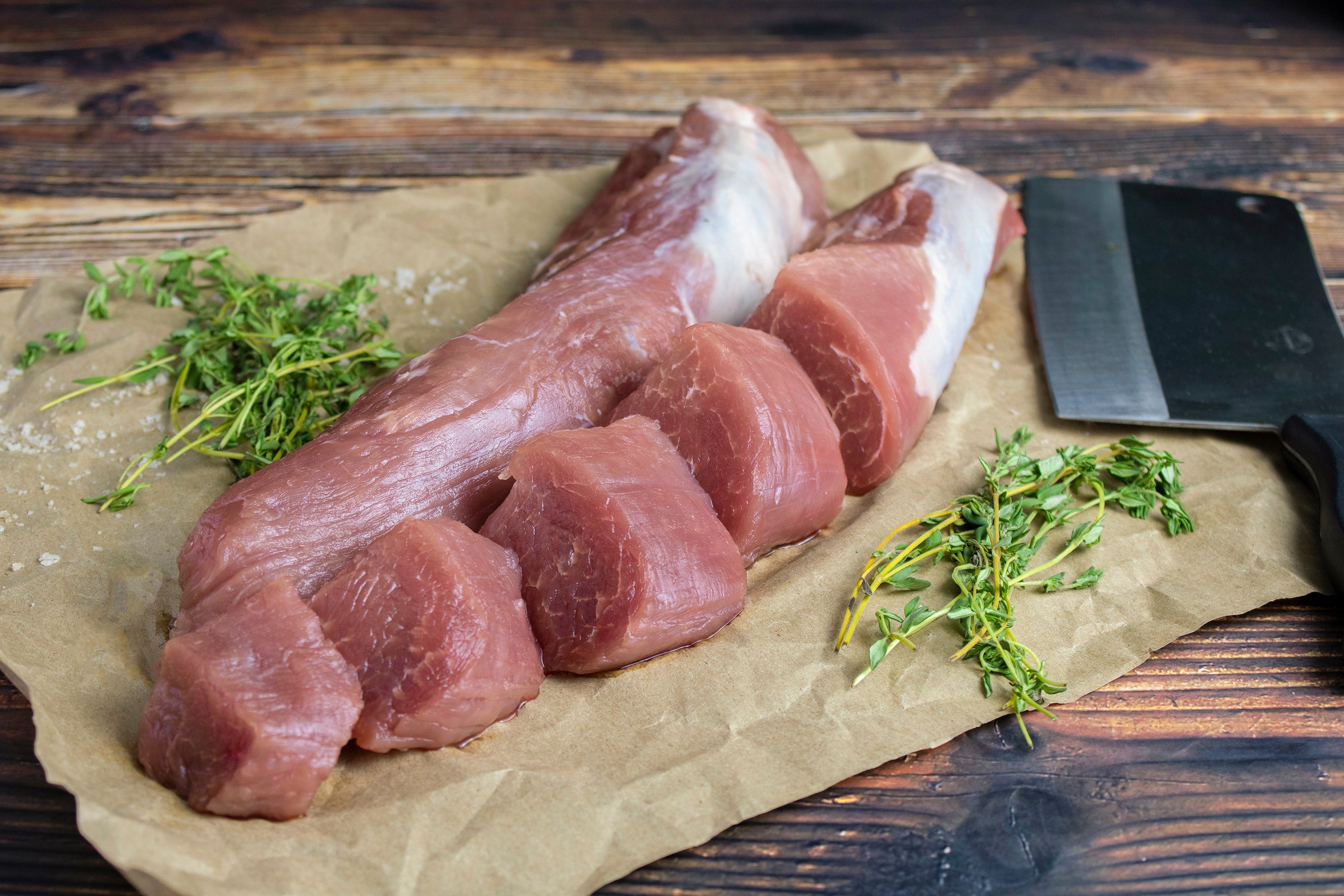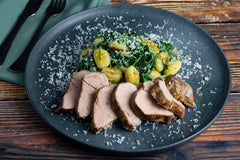 Pork Tenderloin (2x500g)
Selections
Build your box
Butcher Picks 1
0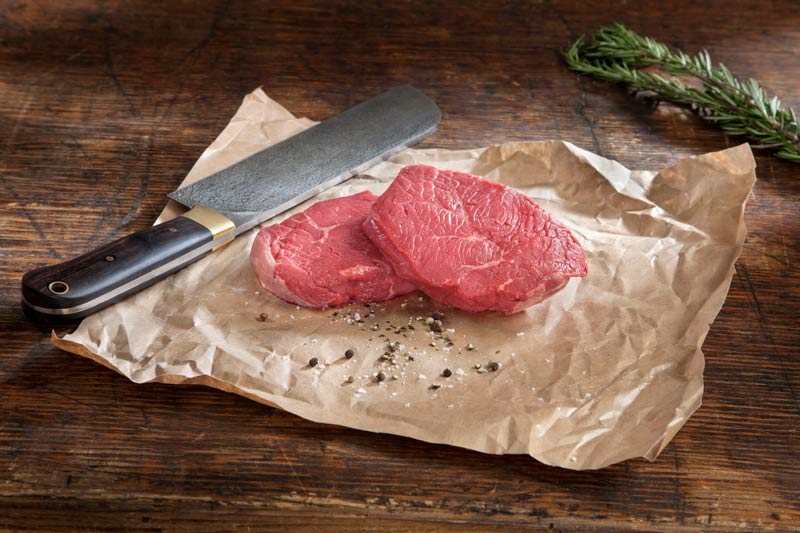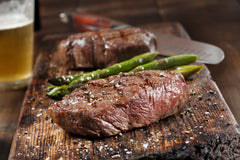 AAA Beef Top Sirloin Steaks Center Cut 6oz (10 Portions)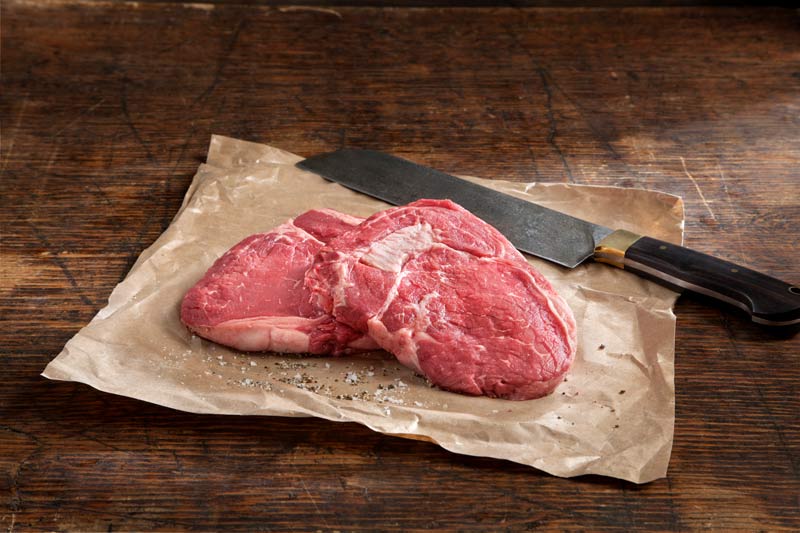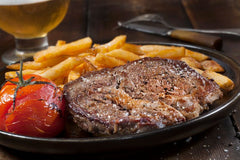 AAA THICK CUT Beef Ribeye Steaks 1" (5 Portions)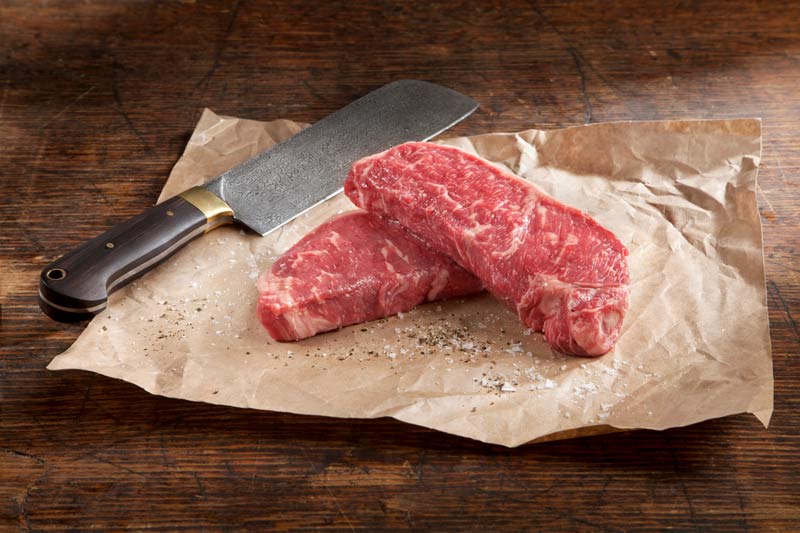 AAA Beef THICK CUT New York Steaks 8oz (6 Portions)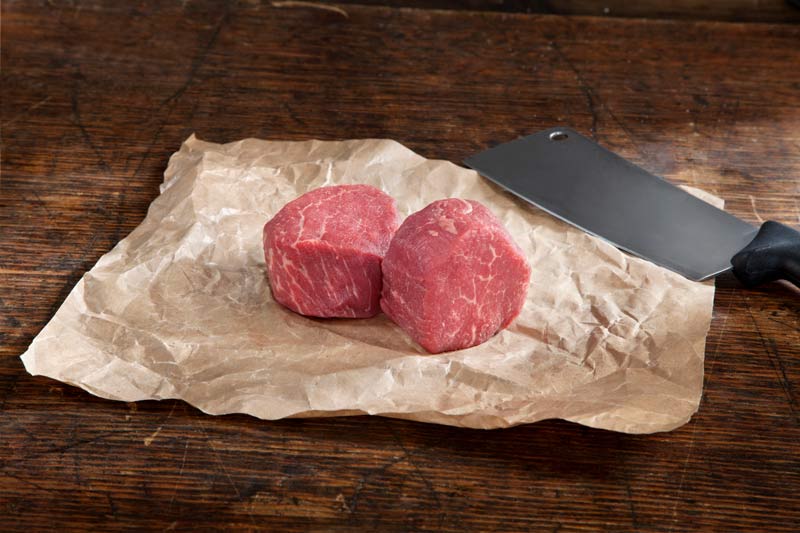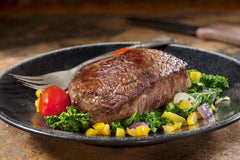 AAA Beef Tenderloin Steaks (Filet Mignon) 6oz (6 Portions)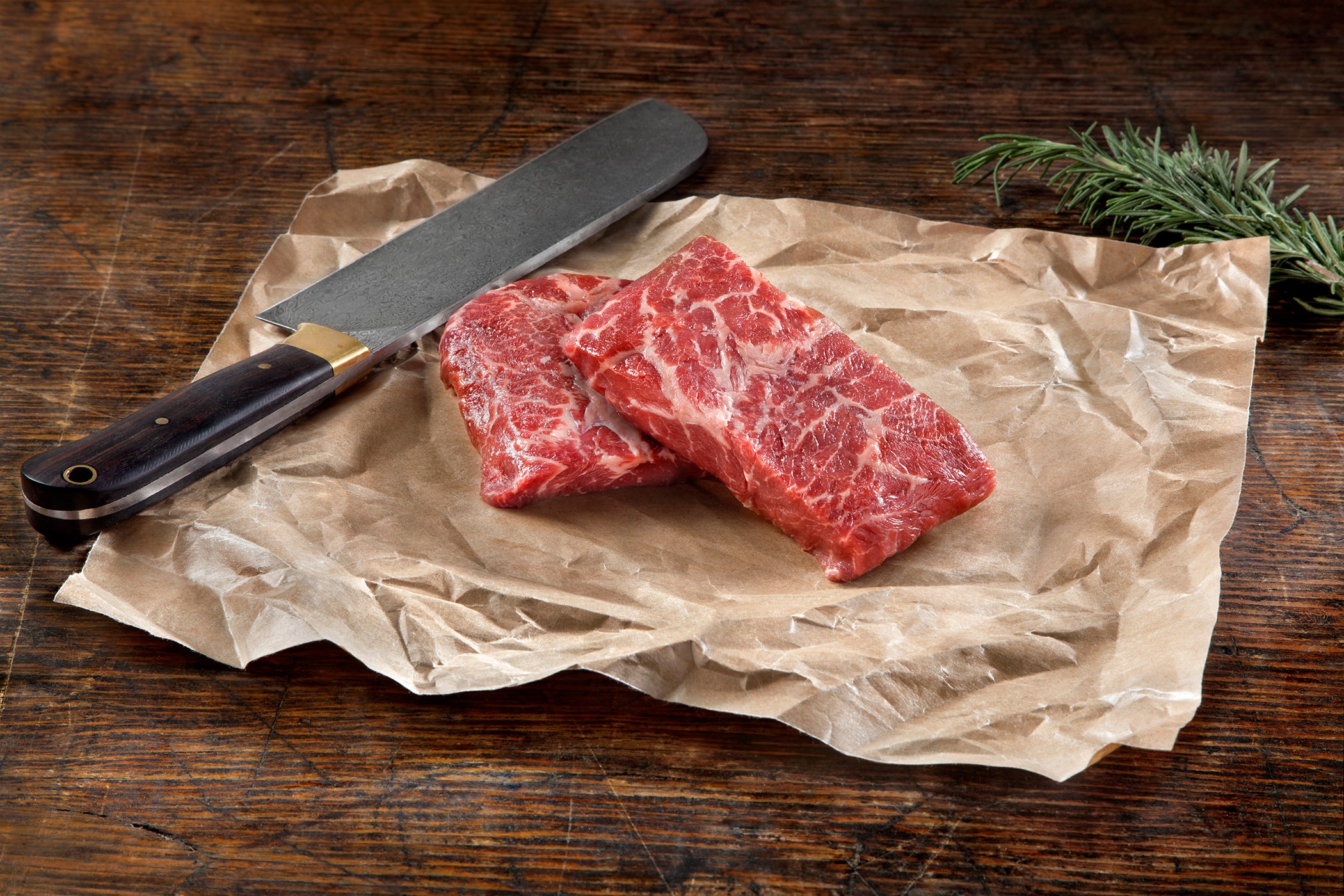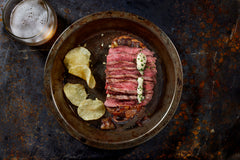 AAA Beef Flat Iron Steaks 6oz (10 Portions)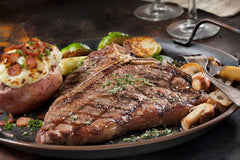 AAA T-Bone Steak 16oz (4 Portions)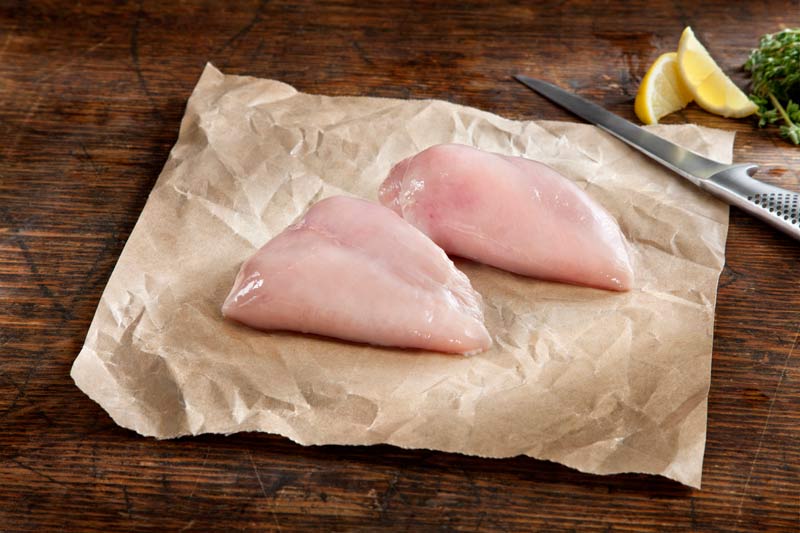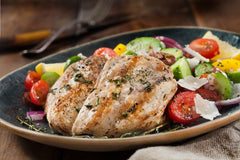 Chicken Breast Boneless Skinless 6oz Double (10 Portions)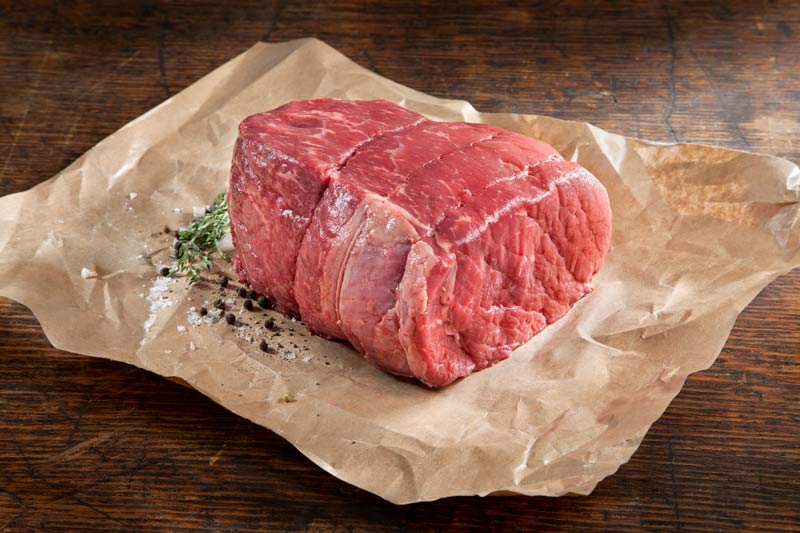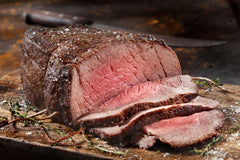 AAA Beef Round Roast 1.4 - 1.8kgs (3-4lbs)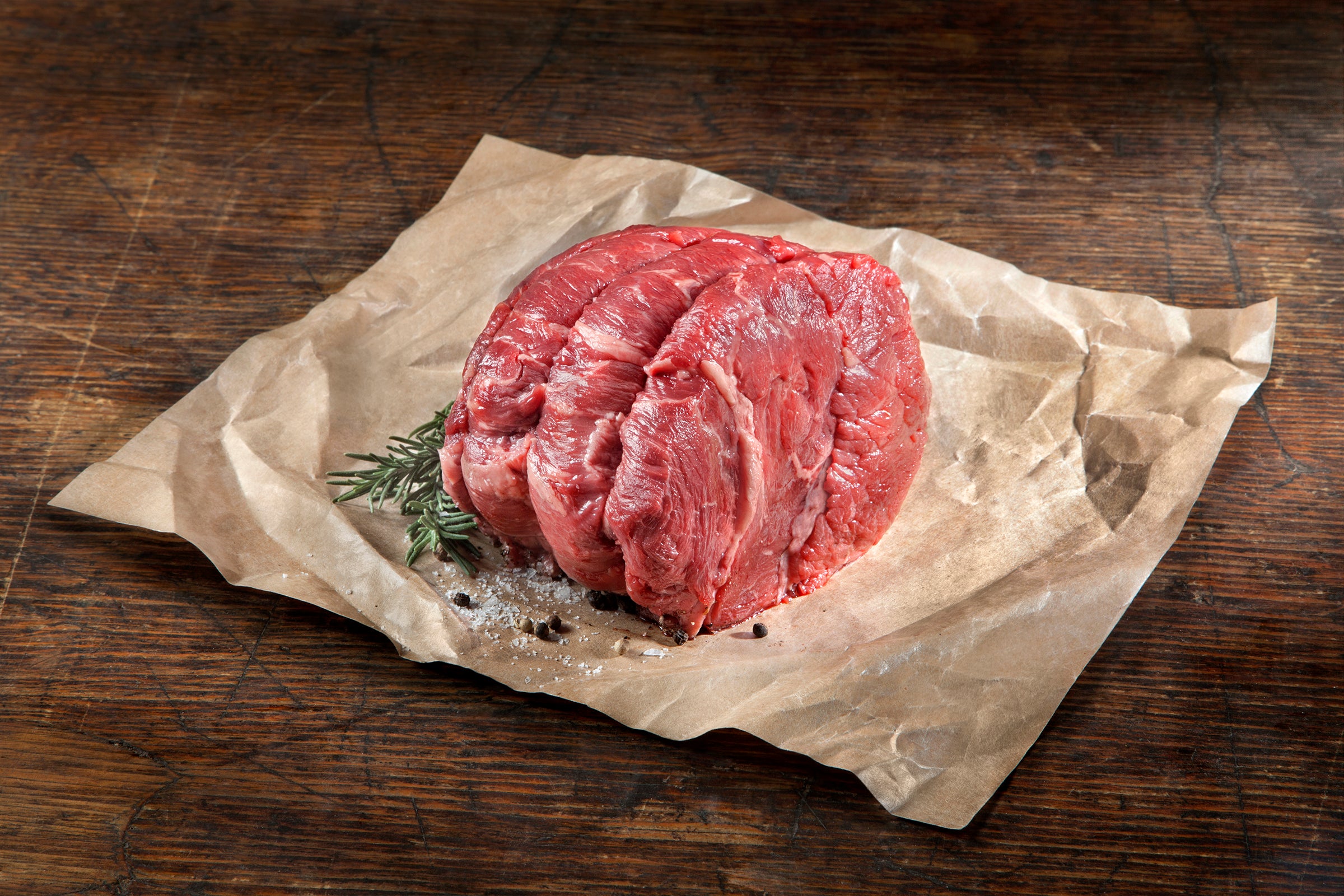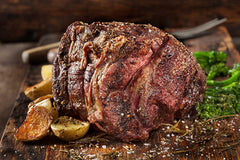 AAA Beef Chuck Eye Roast 2-2.5lbs (2 portions)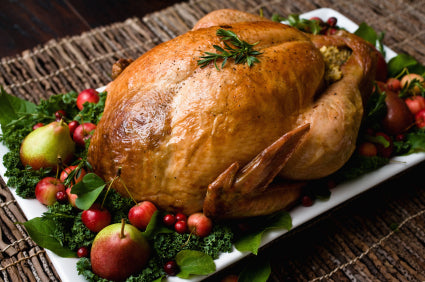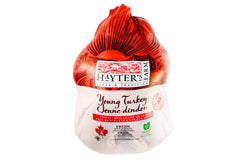 Farm Raised Whole Turkey 5-7KG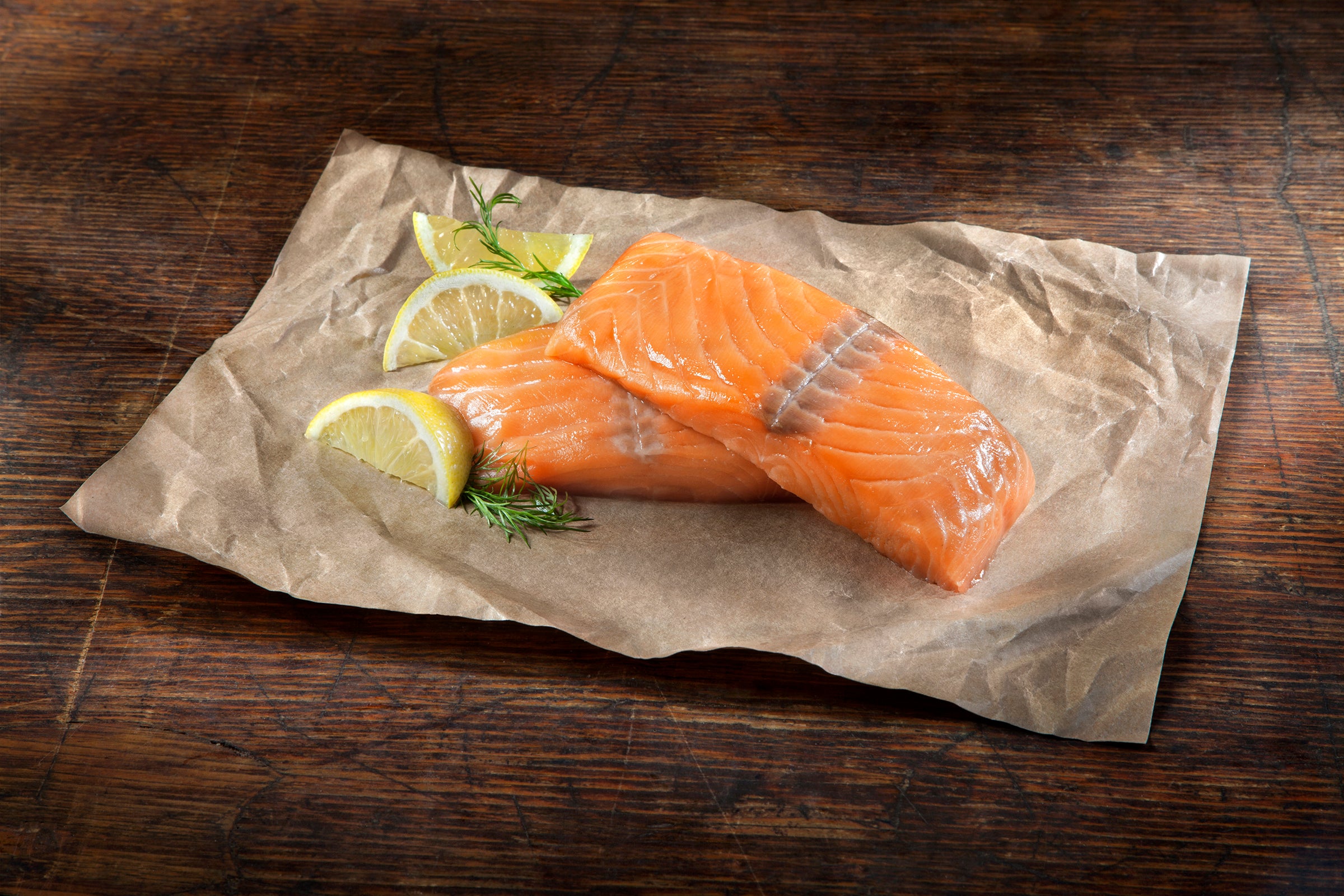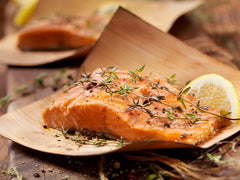 Atlantic Salmon Filets - Boneless skinless 6oz (10 Portions)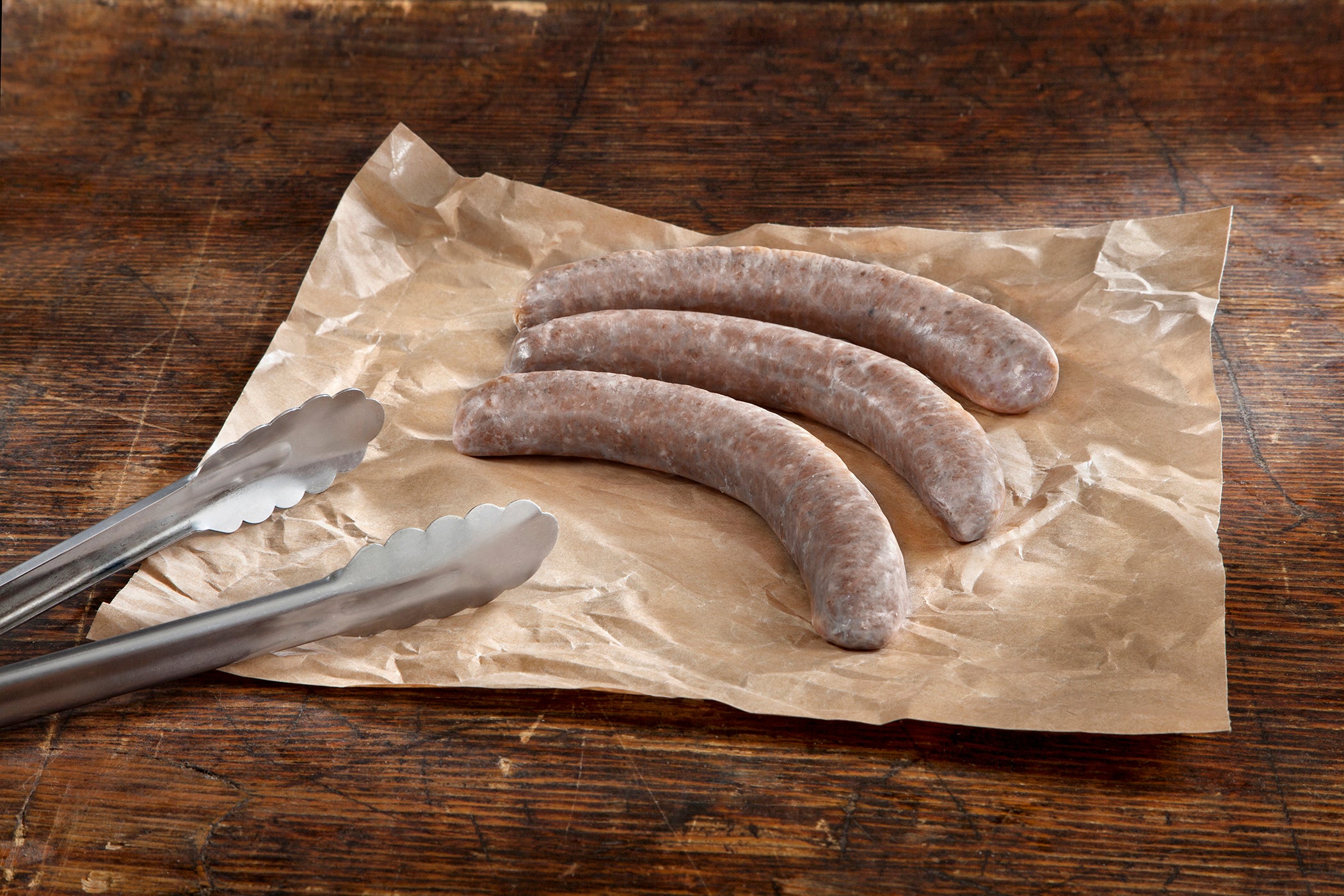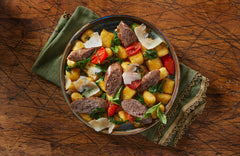 Bison Red Wine & Herb Sausage 145 gram Gluten Free (15 Portions)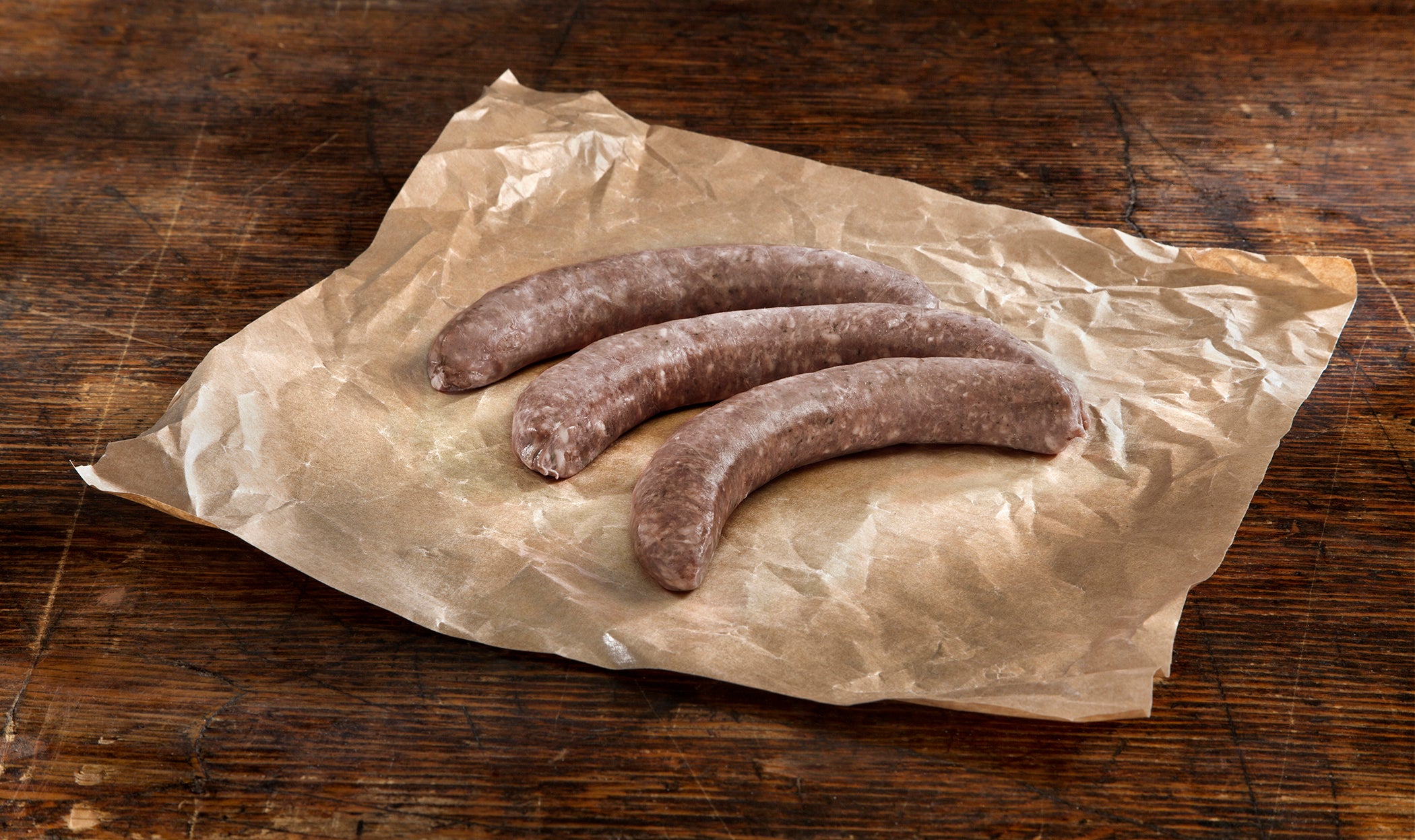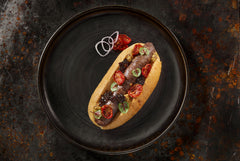 Elk Cranberry Sausage 145 gram Gluten Free (15 Portions)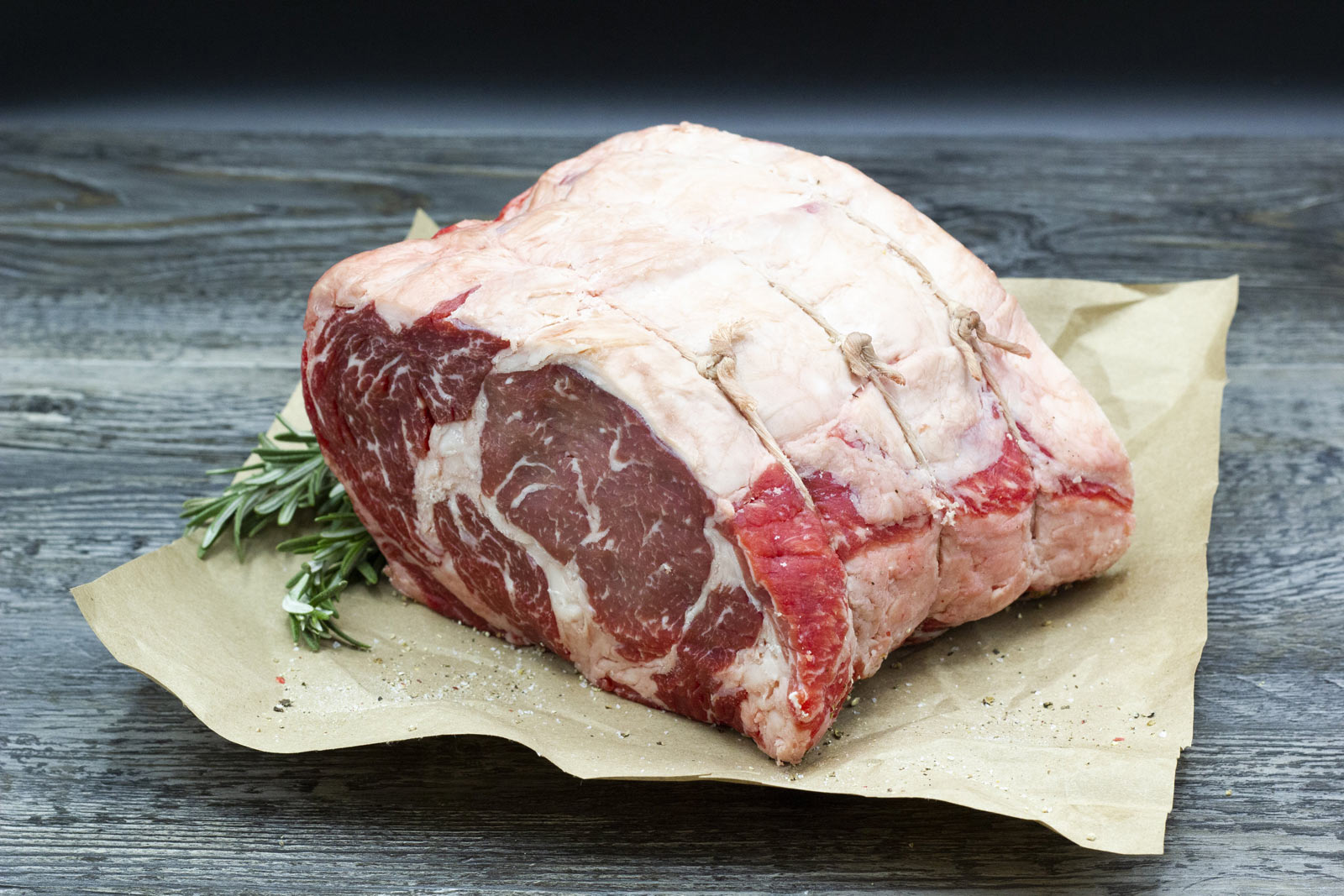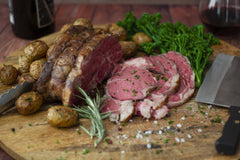 AAA Beef Prime Rib Roast - Boneless 2.5-3 lbs (1.13 - 1.36 kgs)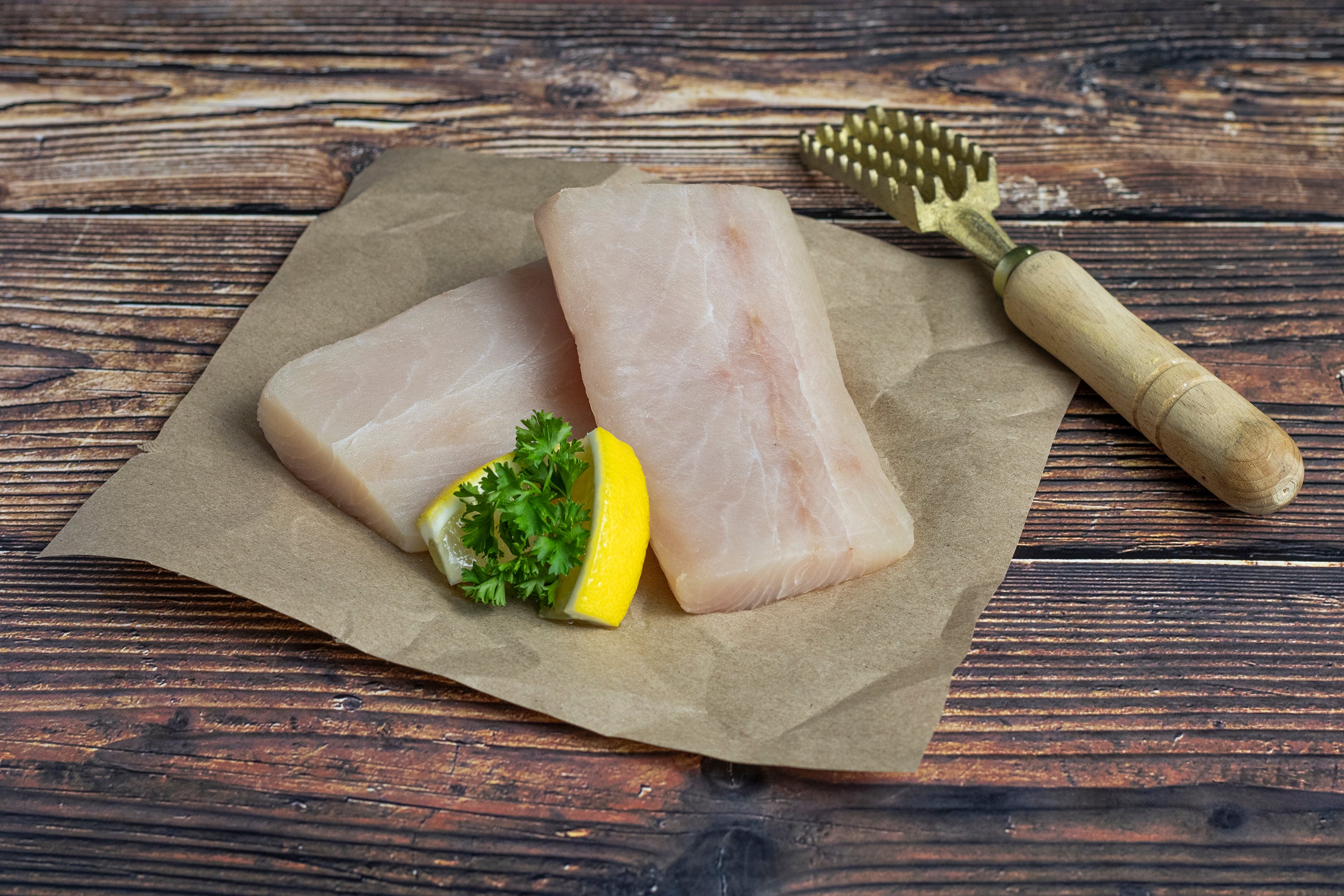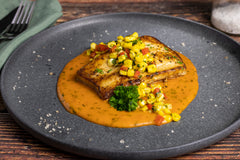 Mahi Mahi - 6oz (10 Portions)
Butcher Picks 2
0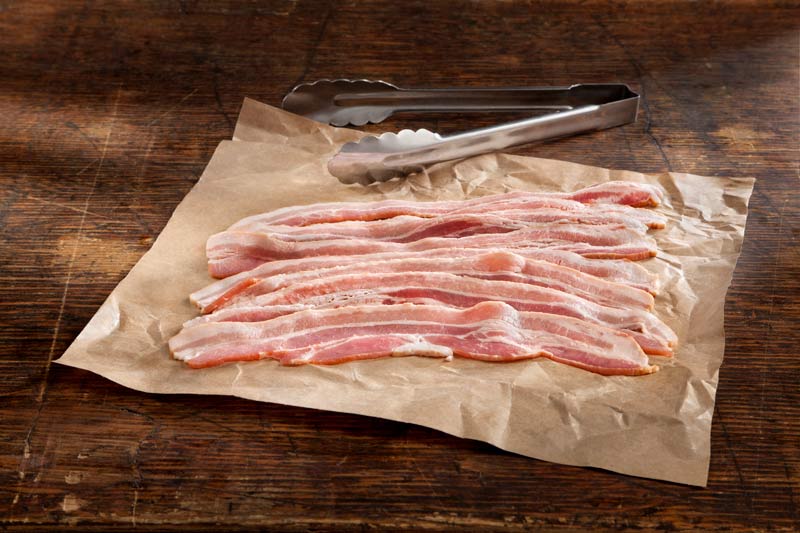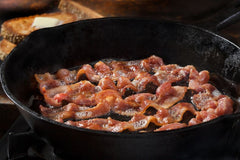 Maple Smoked Sliced Bacon (2x1kg)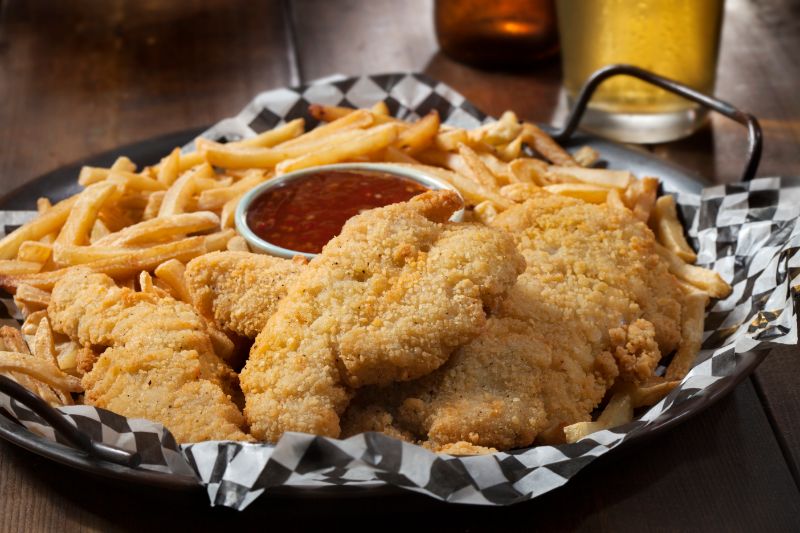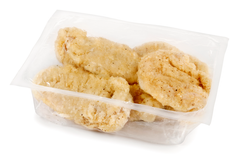 Breaded Chicken Tenders (3x500grams)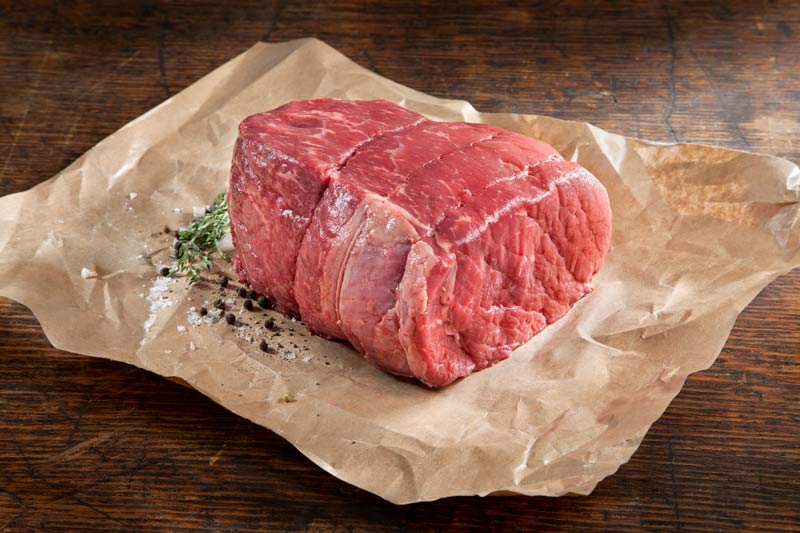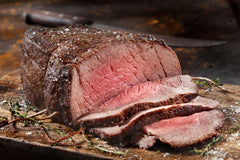 AAA Beef Round Roast 1.4 - 1.8kgs (3-4lbs)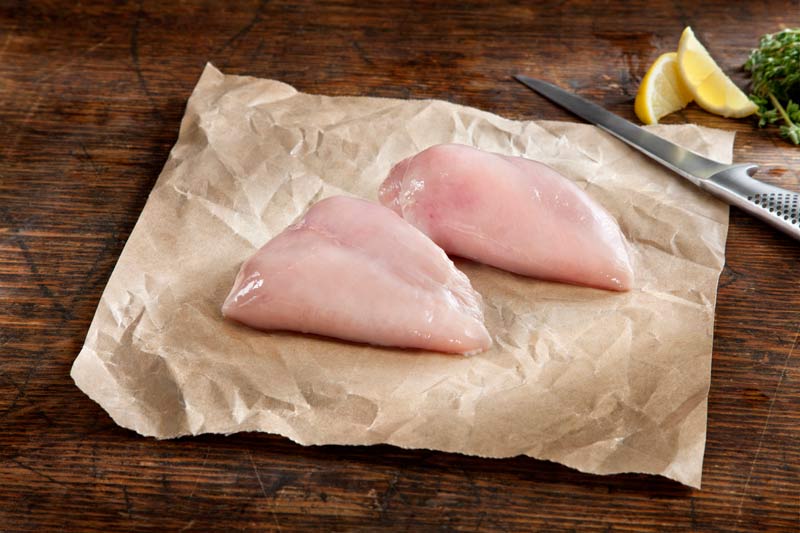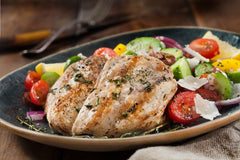 Chicken Breast Boneless Skinless 6oz Double (10 Portions)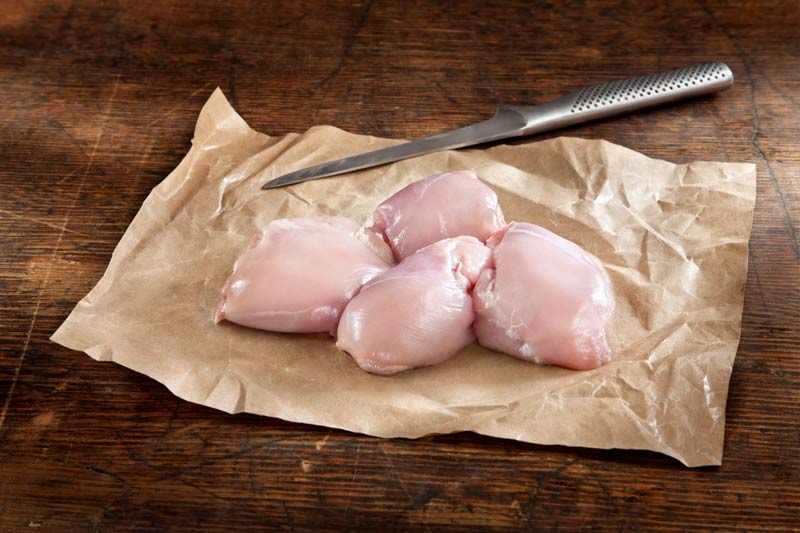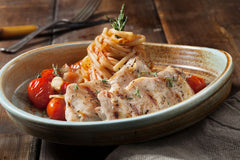 Chicken Thigh Boneless Skinless (5x500grams)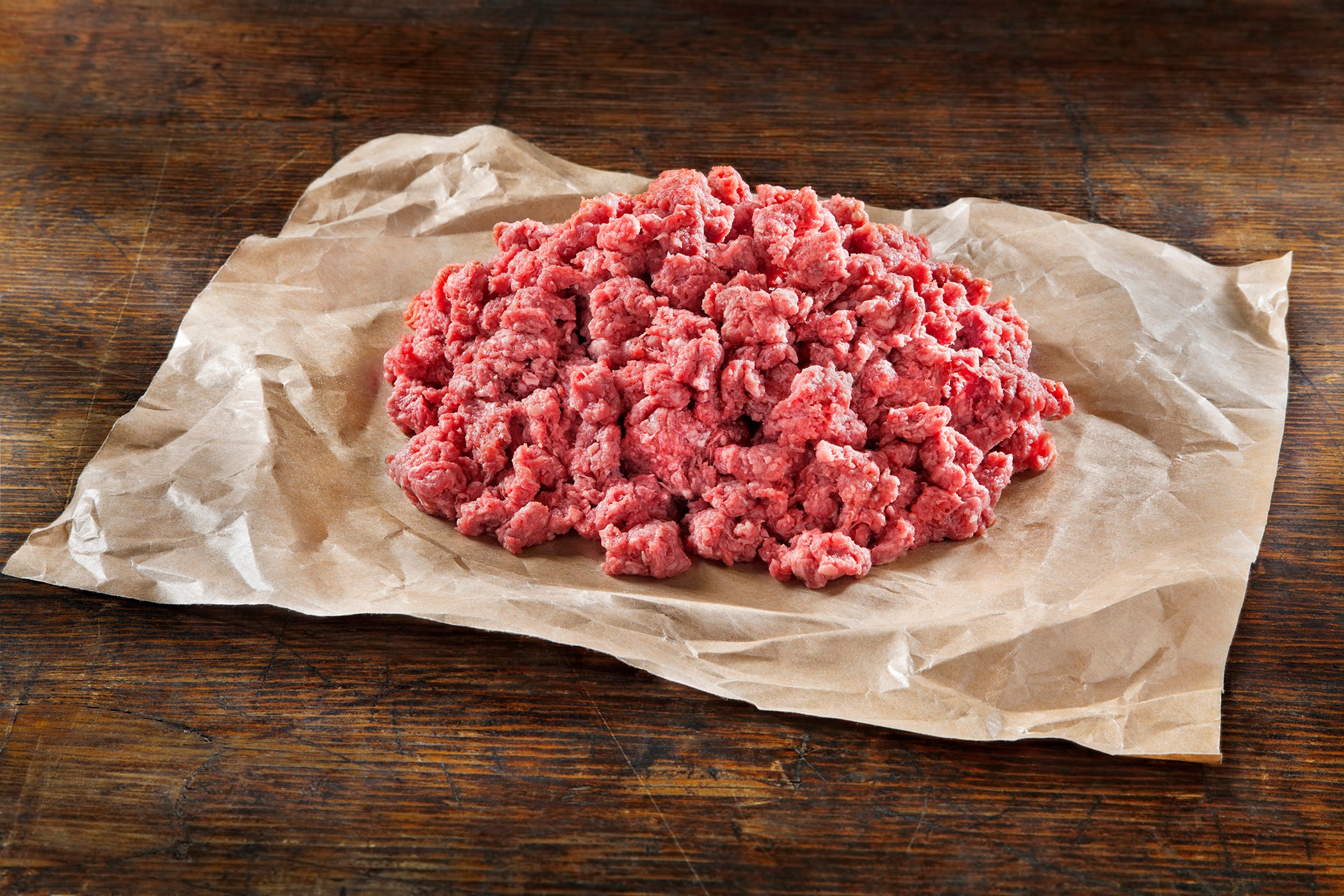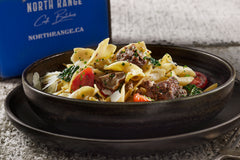 Lean Ground Bison 3x453g (3x1lb)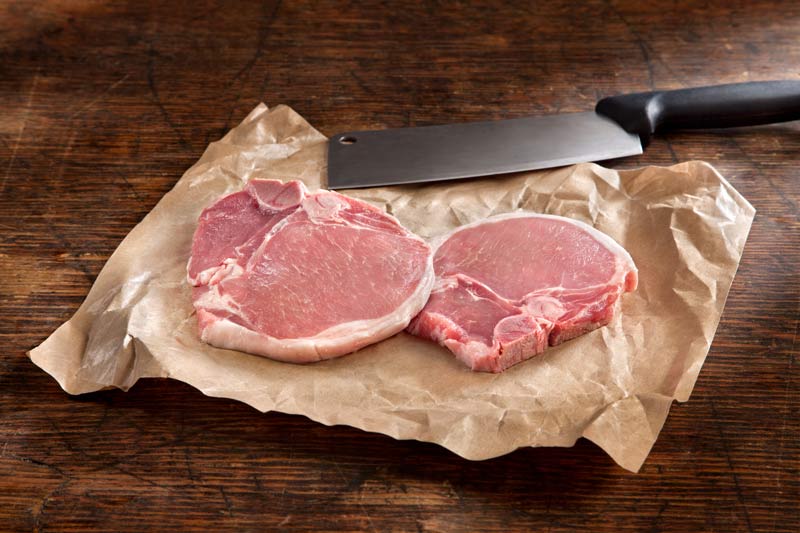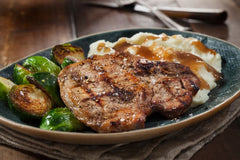 Pork Chops Bone In 1" (5 Portions)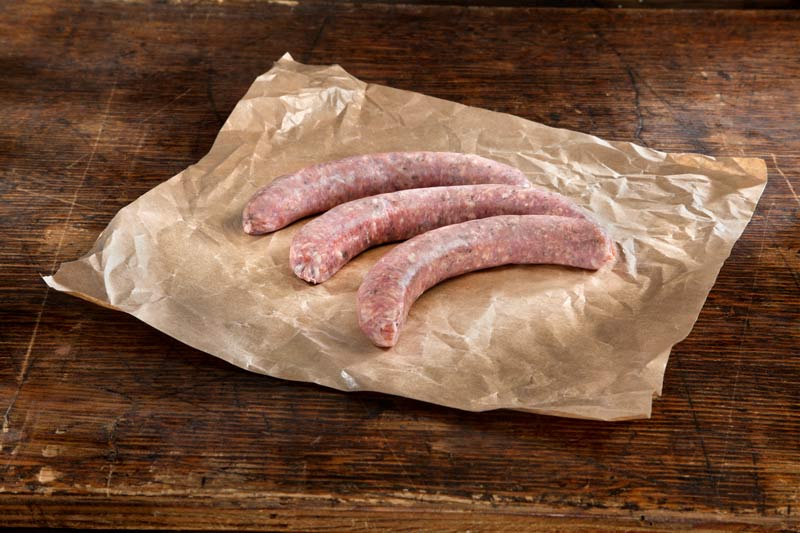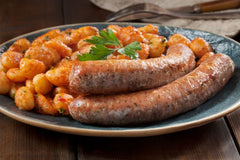 Pork Mild Italian Sausage 145 gram Gluten Free (15 Portions)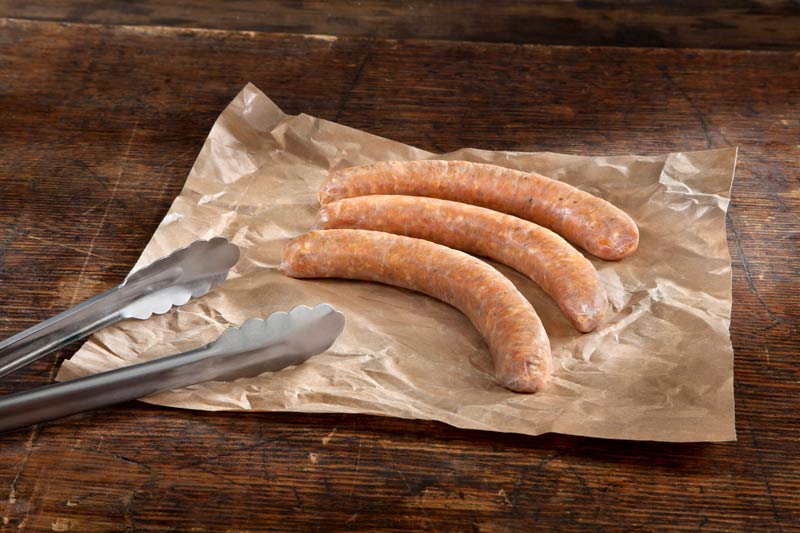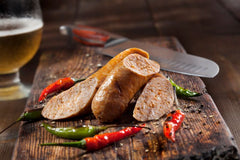 Pork Chorizo Sausage 145 gram Gluten Free (15 Portions)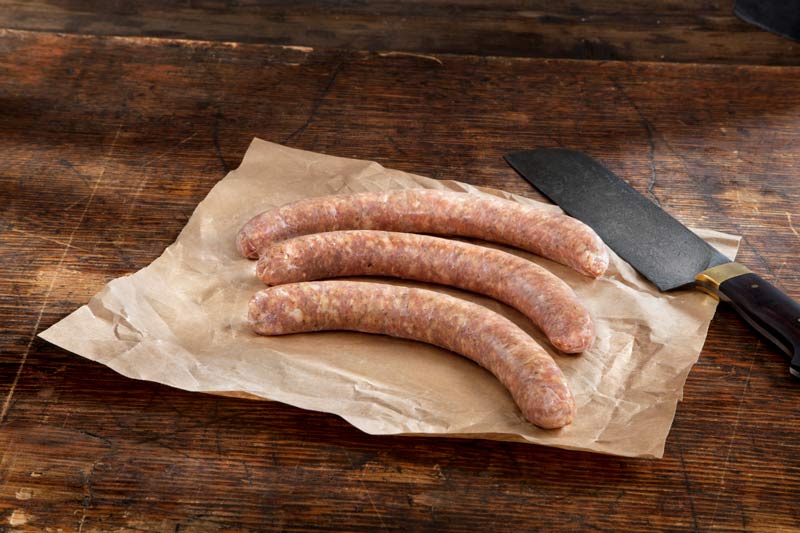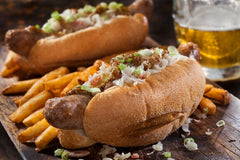 Pork Bratwurst Sausage 145 gram Gluten Free (15 Portions)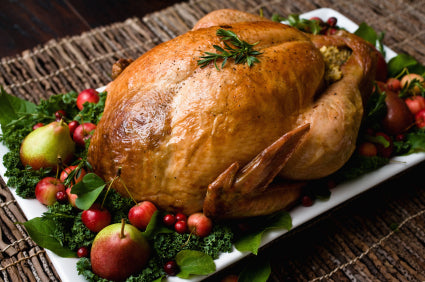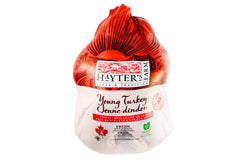 Farm Raised Whole Turkey 5-7KG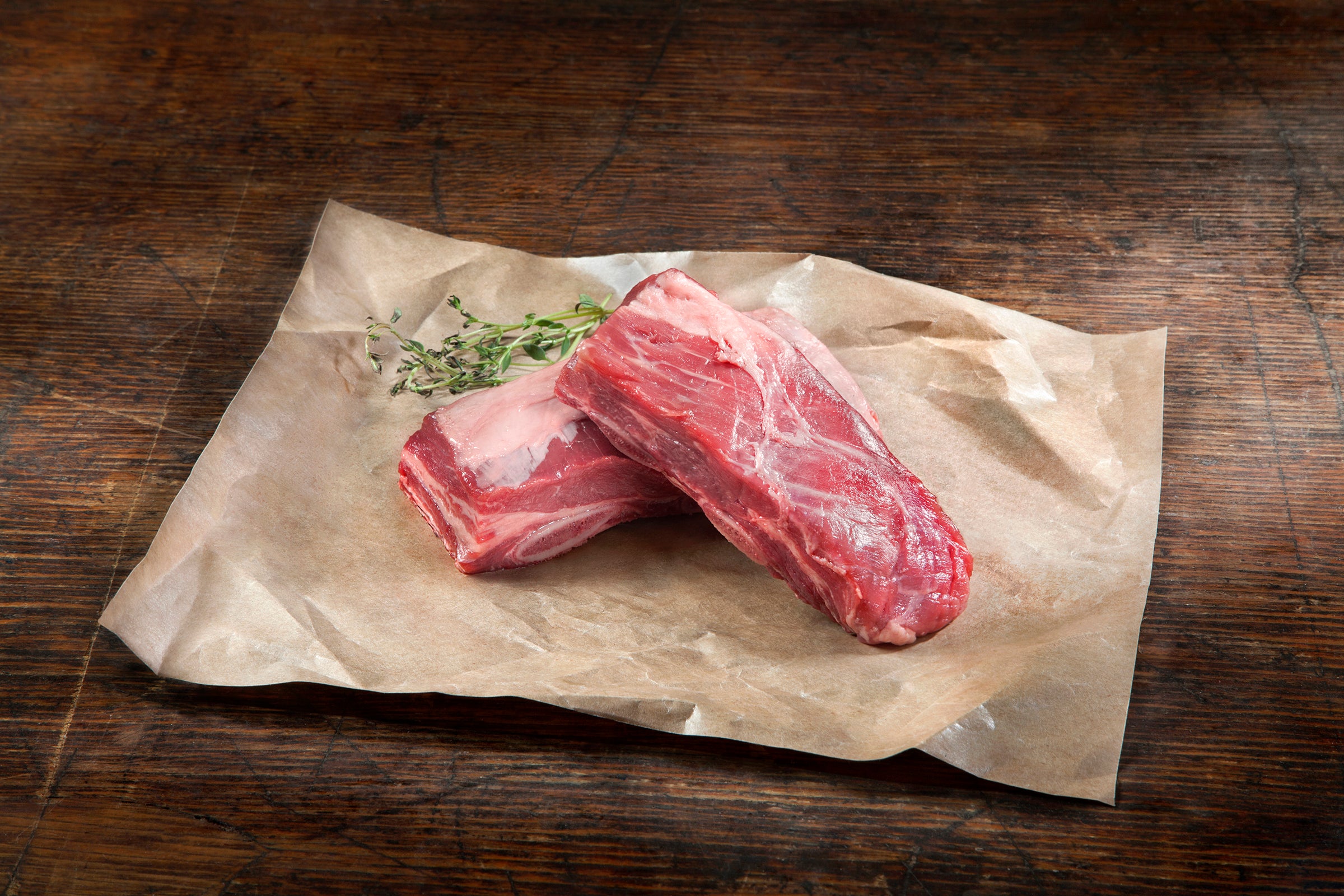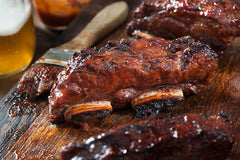 AAA Beef Chuck Short Ribs - Bone in 2" (5 Portions)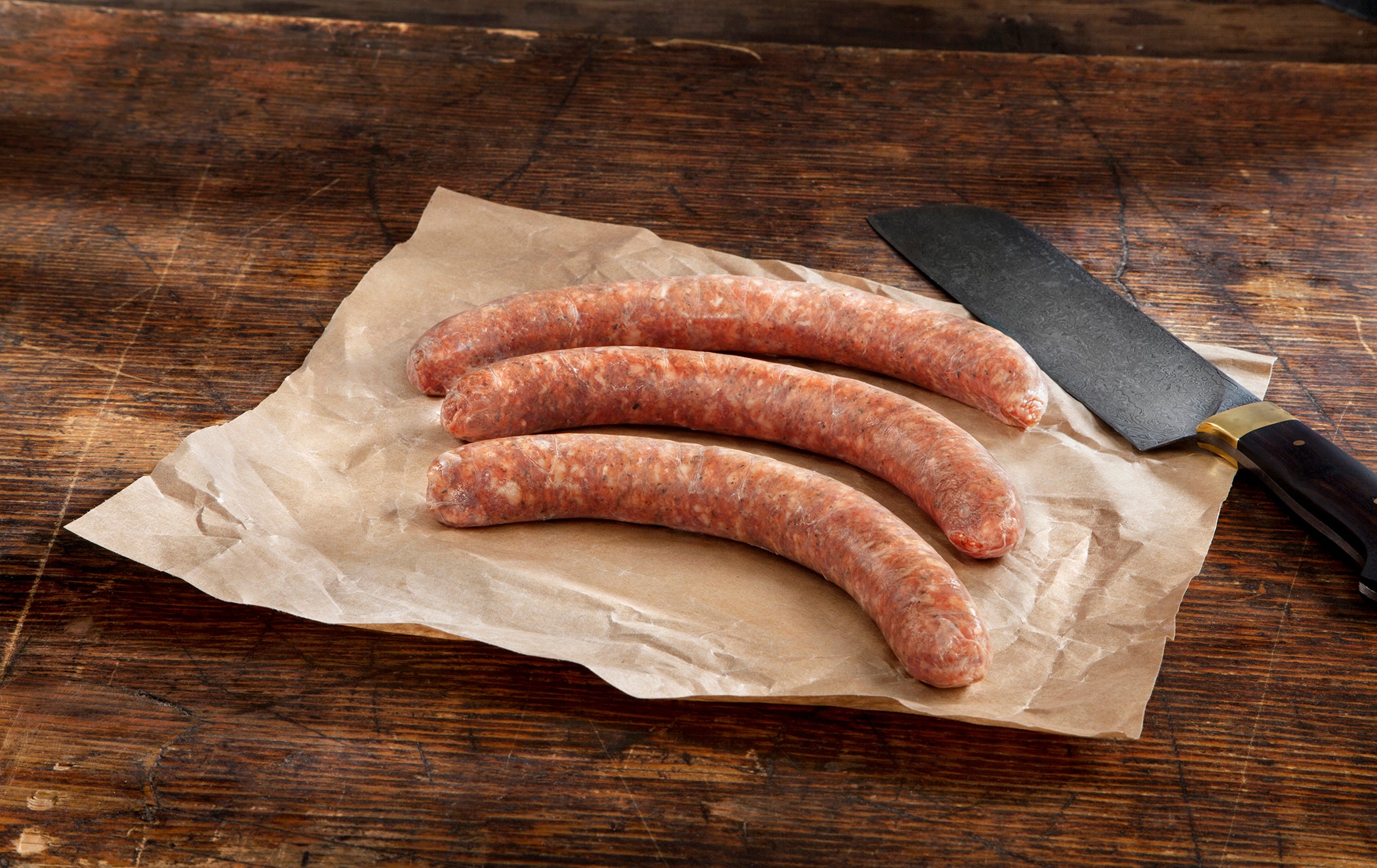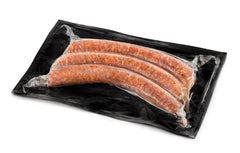 Pork Andouille Sausage 145 gram Gluten Free (15 Portions)
Butcher Picks 3
0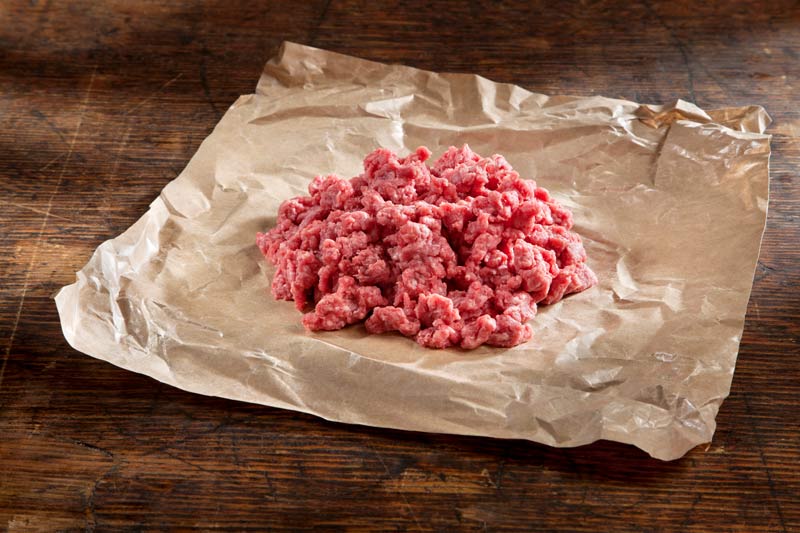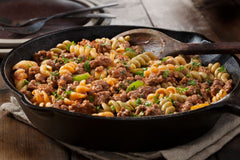 Lean Ground Beef 3x453g (3x1lb)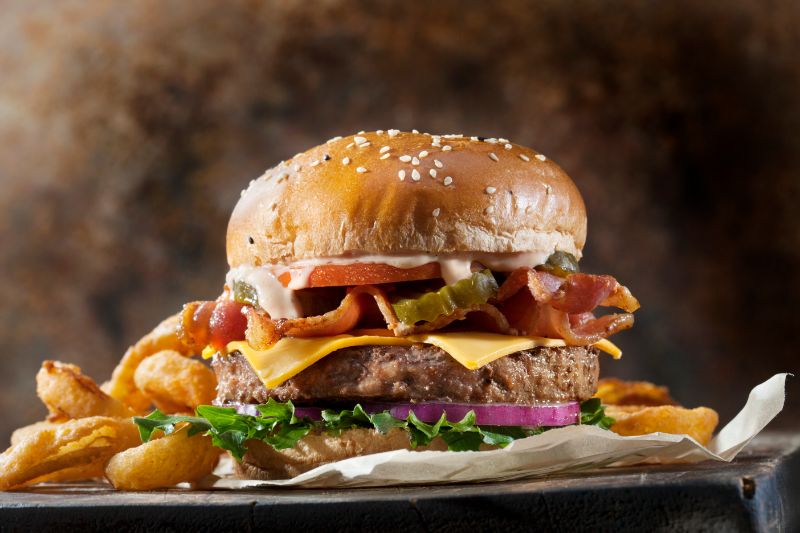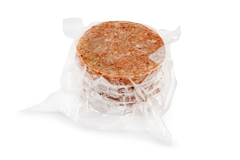 Beef Burgers 6oz Gluten Free (10 Portions)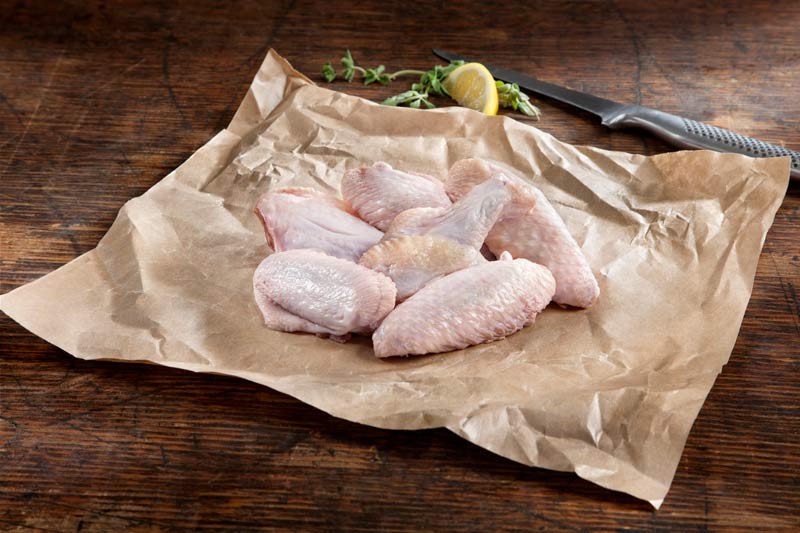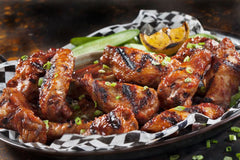 Chicken Wings 450g Portion (3x1lbs)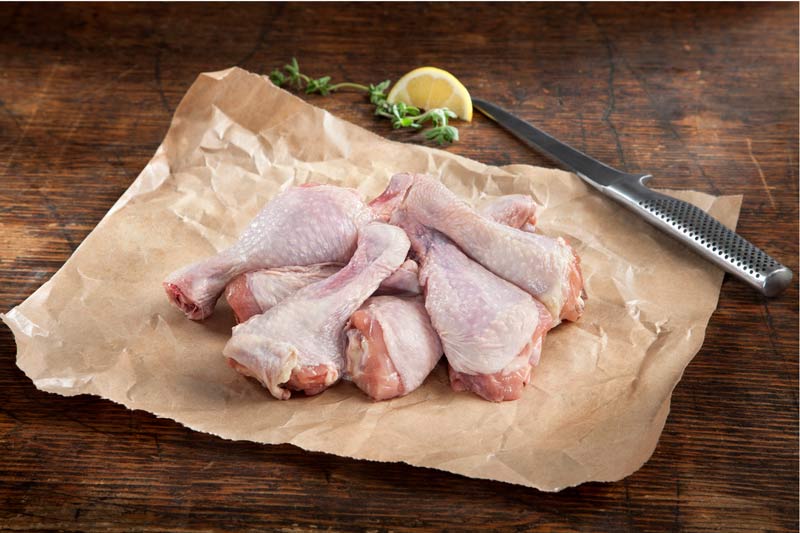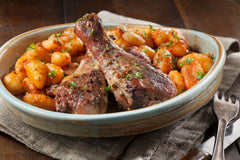 Chicken Drumsticks (12 Portions)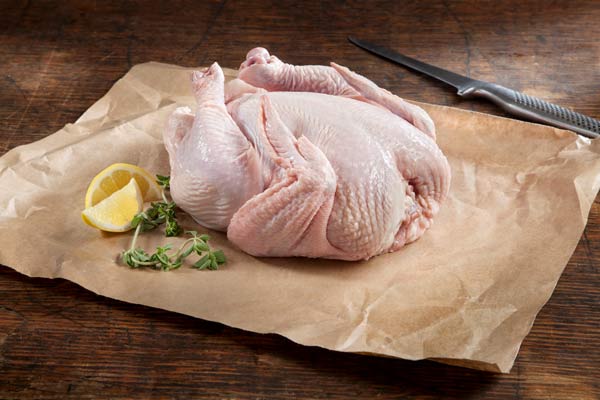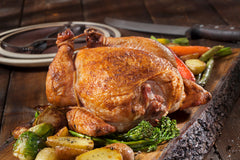 Whole Large Chicken 2.3Kgs (5lbs)
Pork Baby Back Ribs (6 portions)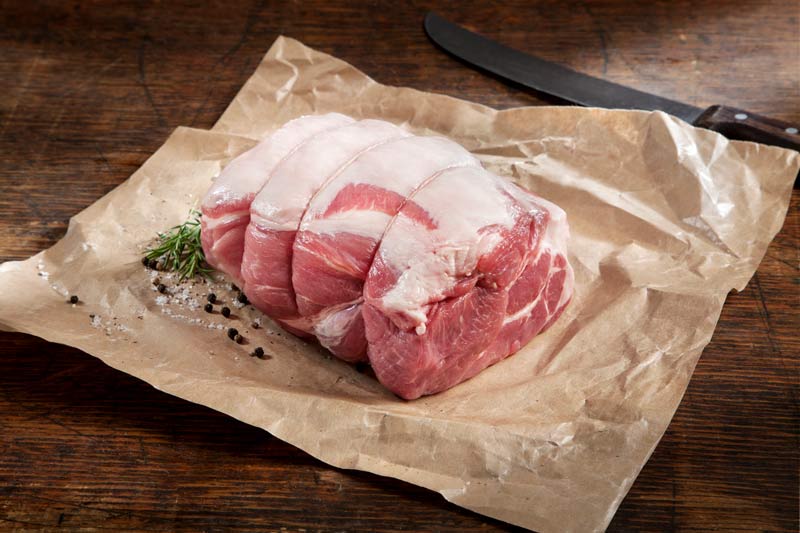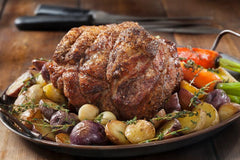 Pork Shoulder Butt Roast 1.4 - 1.8Kgs (3-4lbs)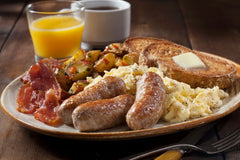 Pork Maple Breakfast Sausage 50 gram Gluten Free (25 Portions)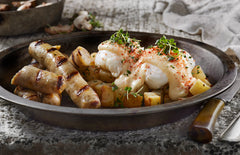 Chicken Apricot & Basil Breakfast Sausage 50gram (25 portions)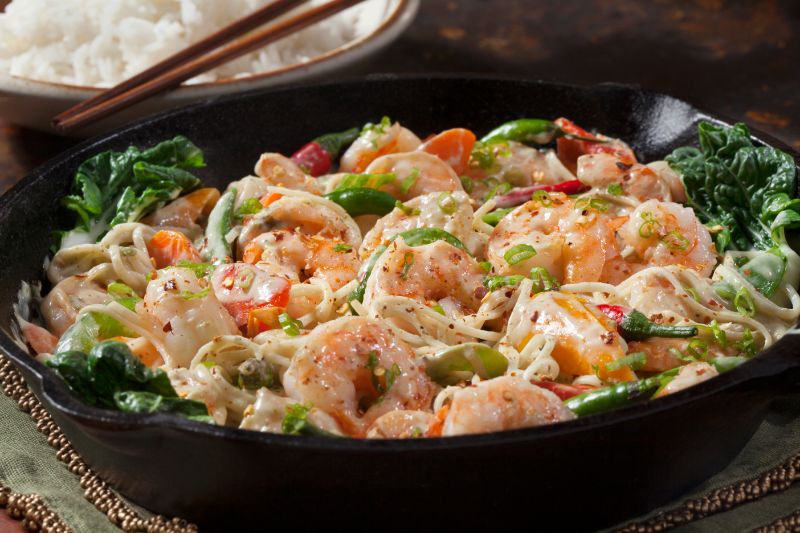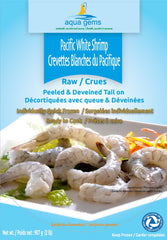 Jumbo Shrimp Peeled & Devained 908g (2lbs bag)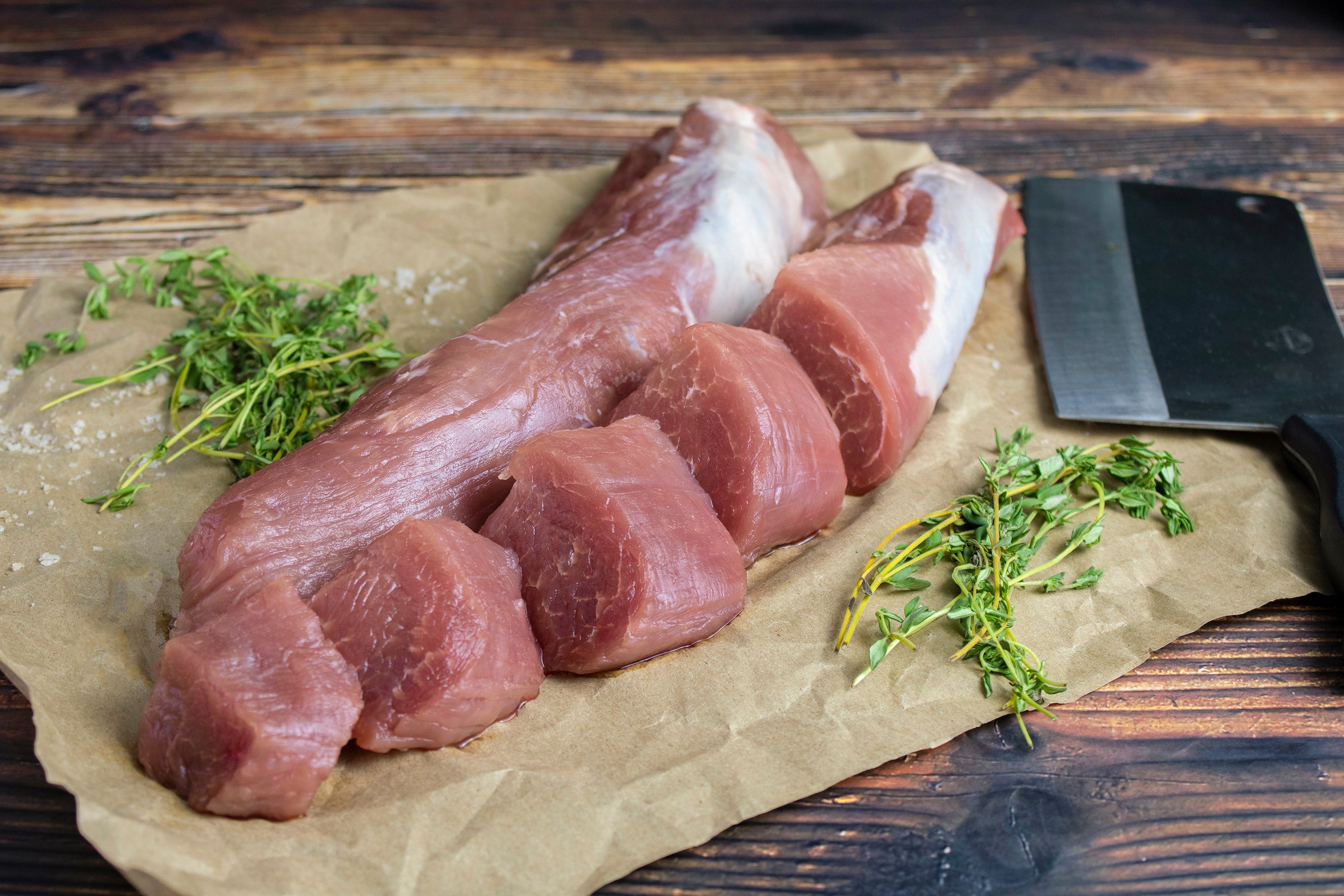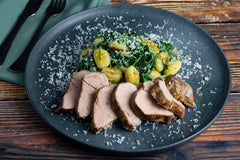 Pork Tenderloin (2x500g)
Selections
Build your box
Butcher Picks 1
0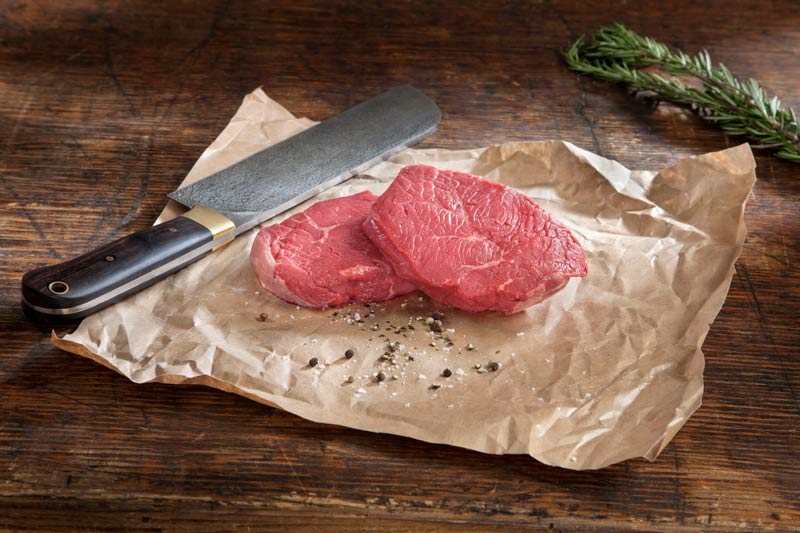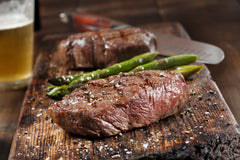 AAA Beef Top Sirloin Steaks Center Cut 6oz (10 Portions)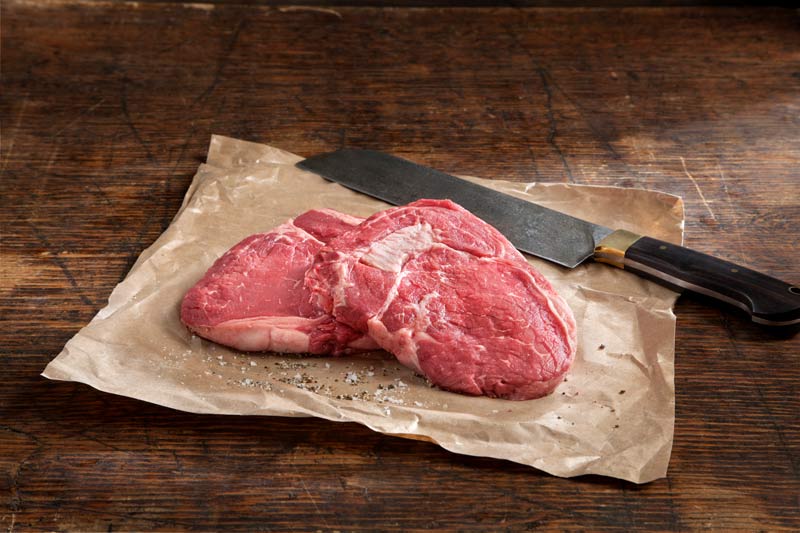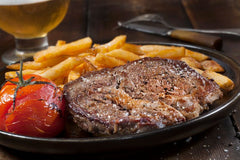 AAA THICK CUT Beef Ribeye Steaks 1" (5 Portions)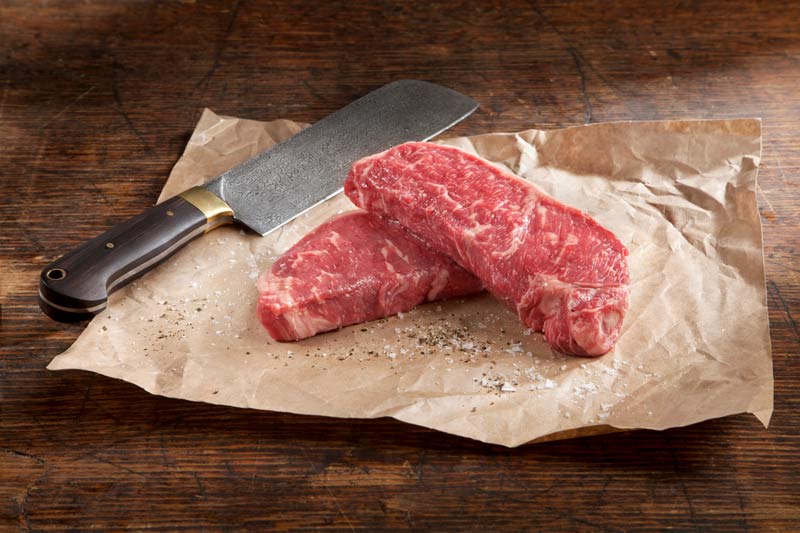 AAA Beef THICK CUT New York Steaks 8oz (6 Portions)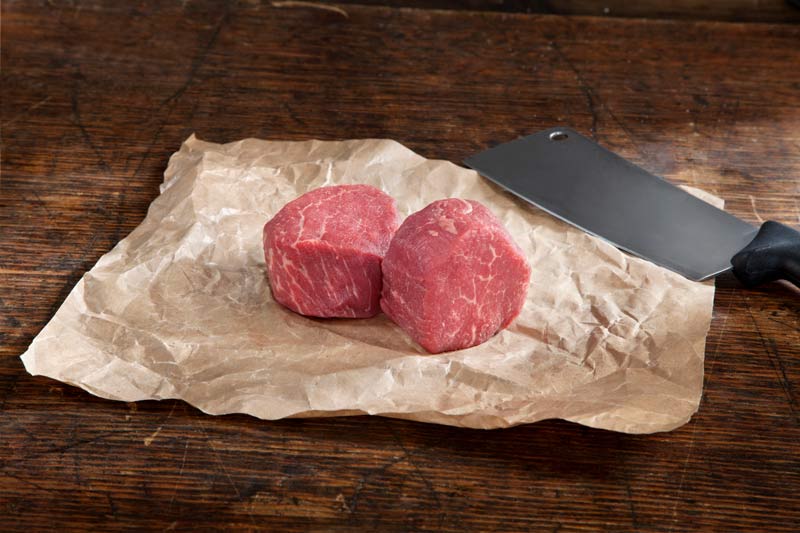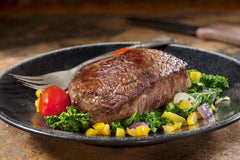 AAA Beef Tenderloin Steaks (Filet Mignon) 6oz (6 Portions)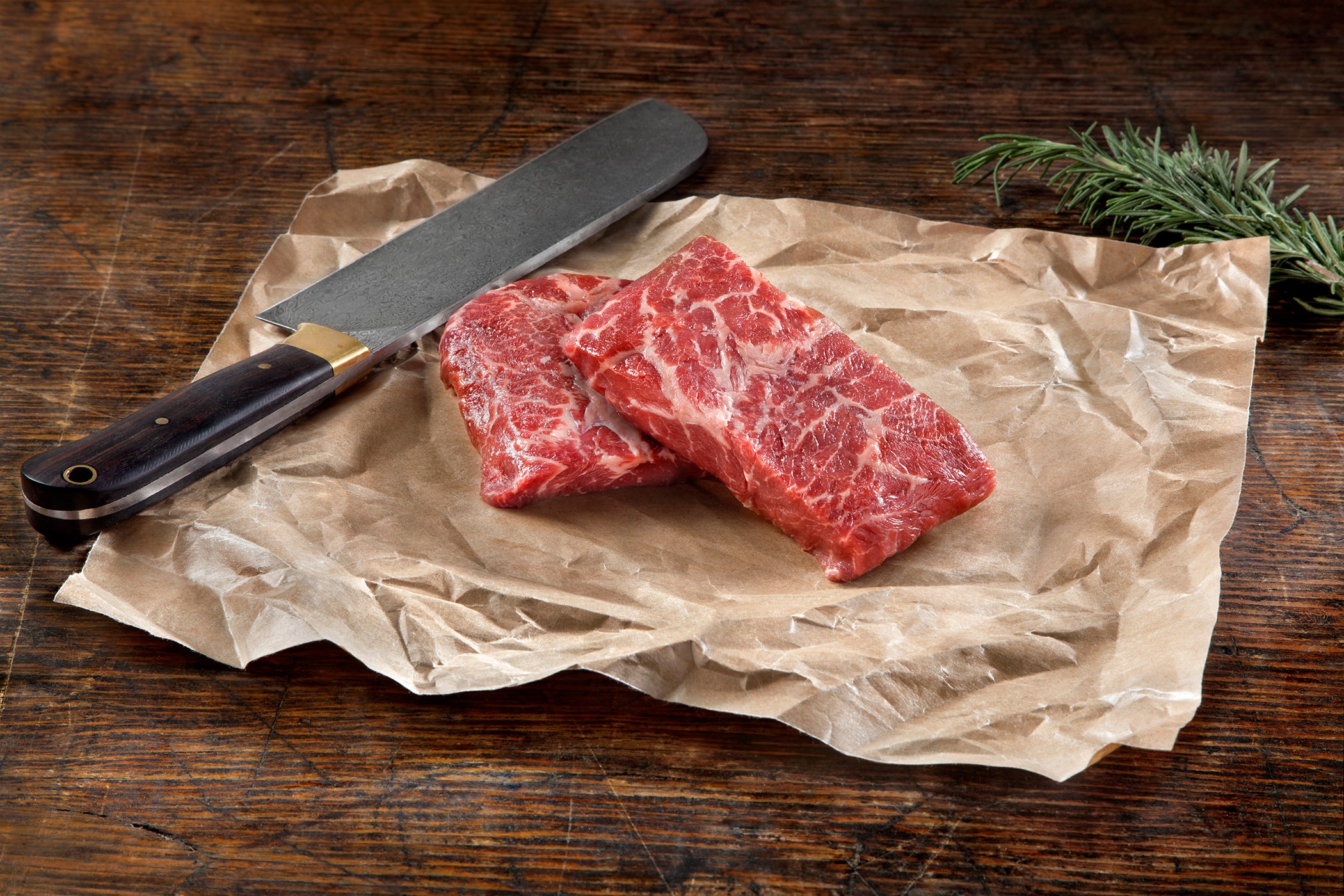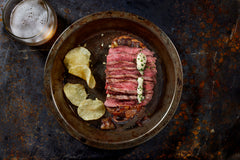 AAA Beef Flat Iron Steaks 6oz (10 Portions)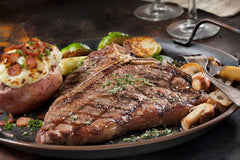 AAA T-Bone Steak 16oz (4 Portions)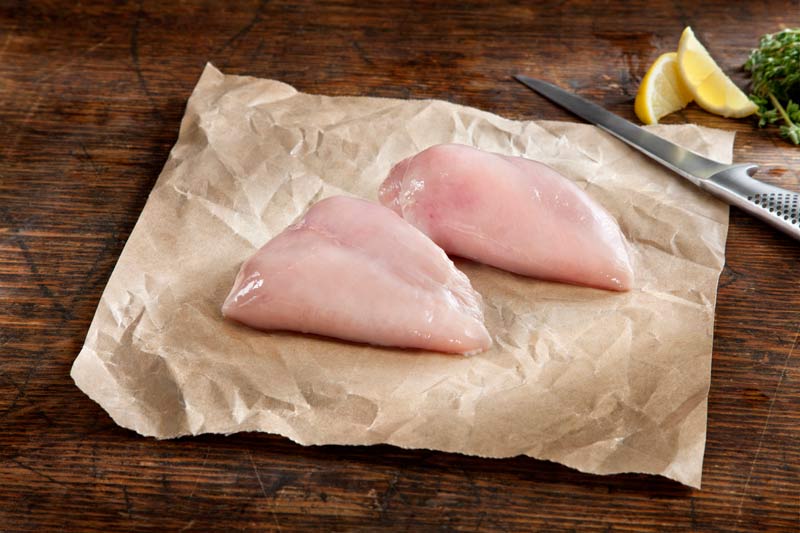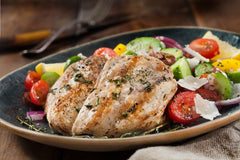 Chicken Breast Boneless Skinless 6oz Double (10 Portions)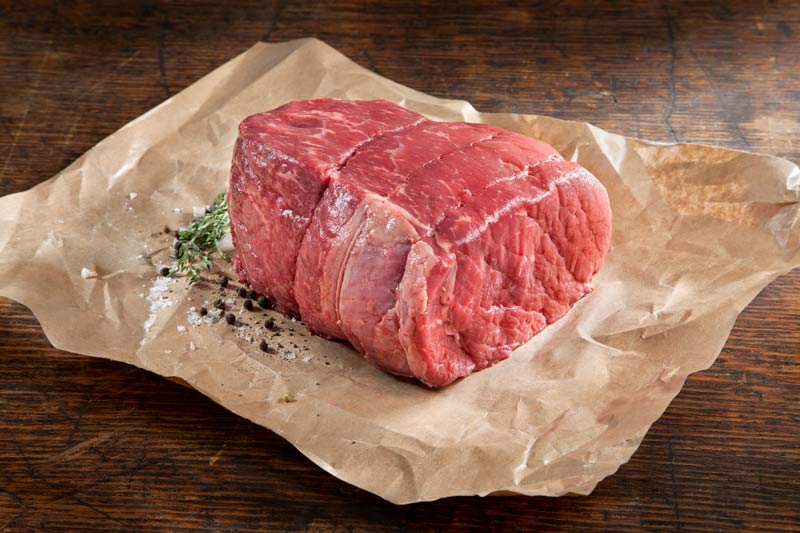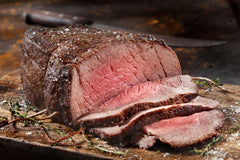 AAA Beef Round Roast 1.4 - 1.8kgs (3-4lbs)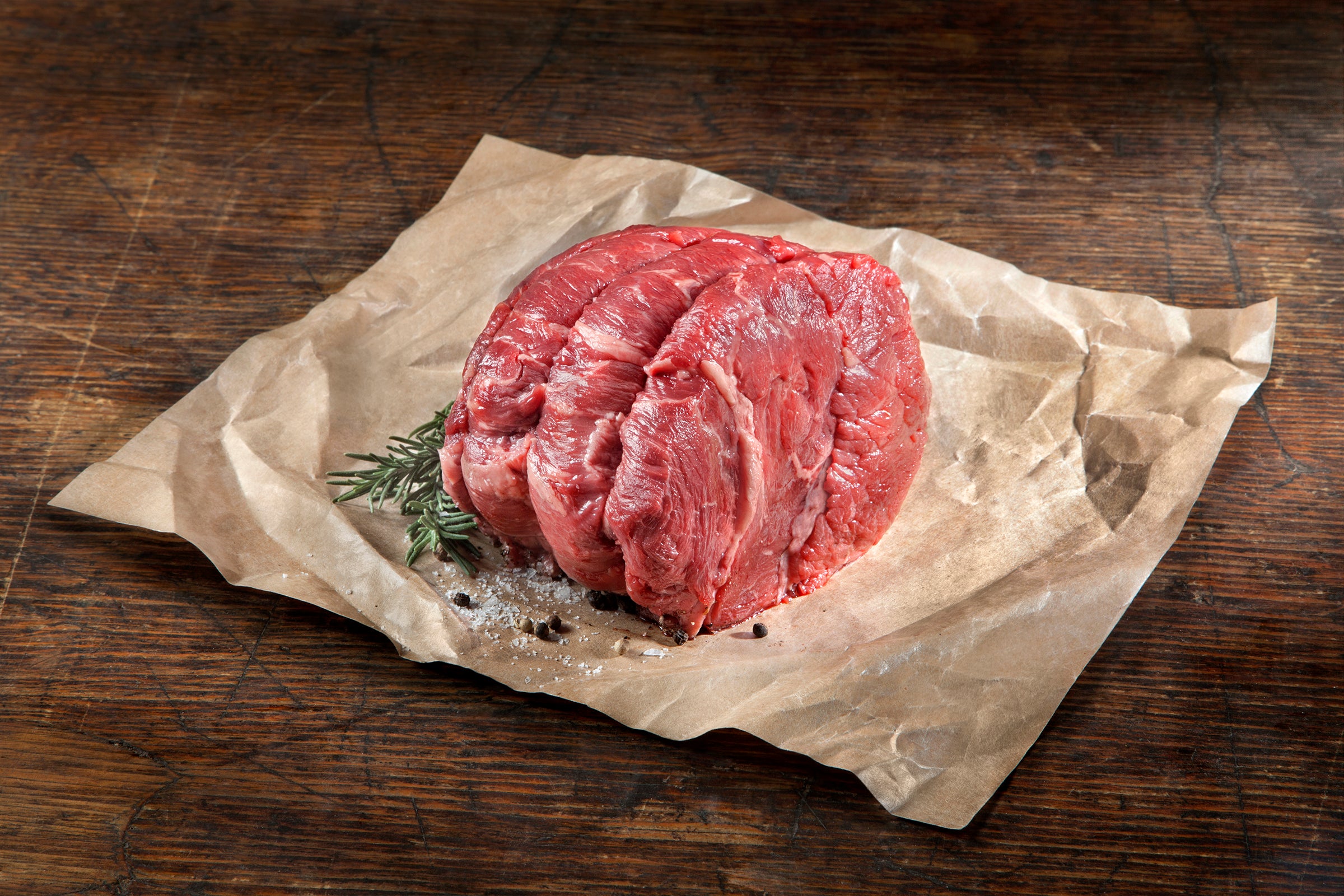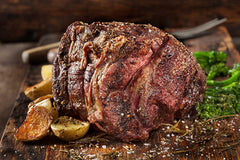 AAA Beef Chuck Eye Roast 2-2.5lbs (2 portions)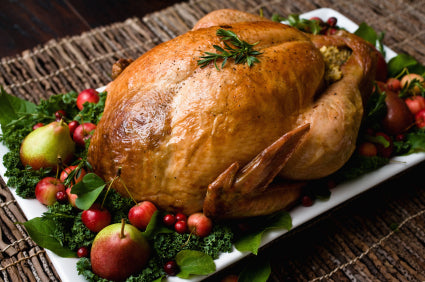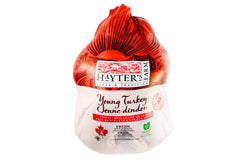 Farm Raised Whole Turkey 5-7KG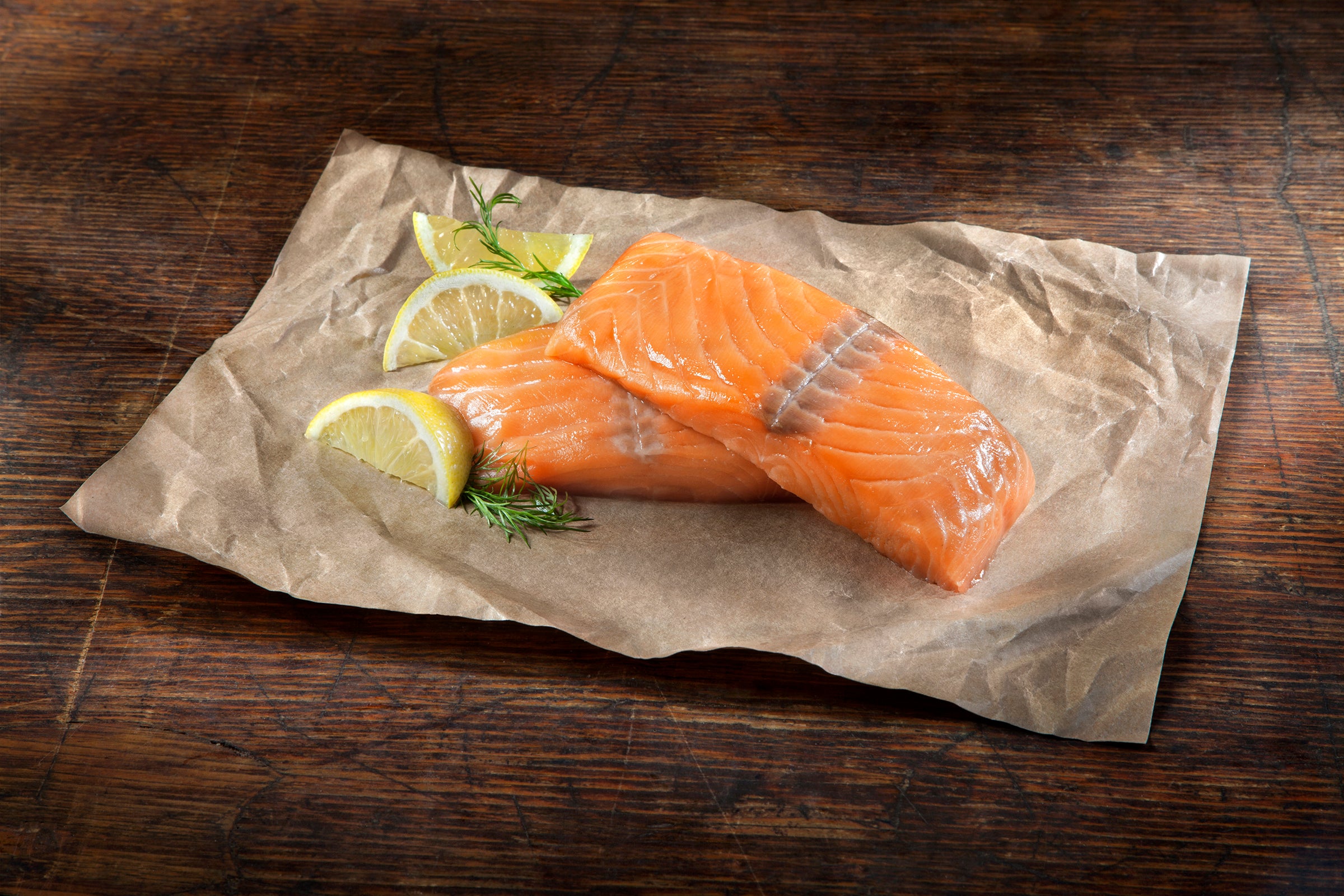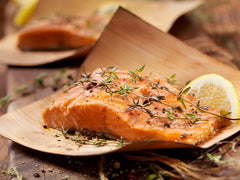 Atlantic Salmon Filets - Boneless skinless 6oz (10 Portions)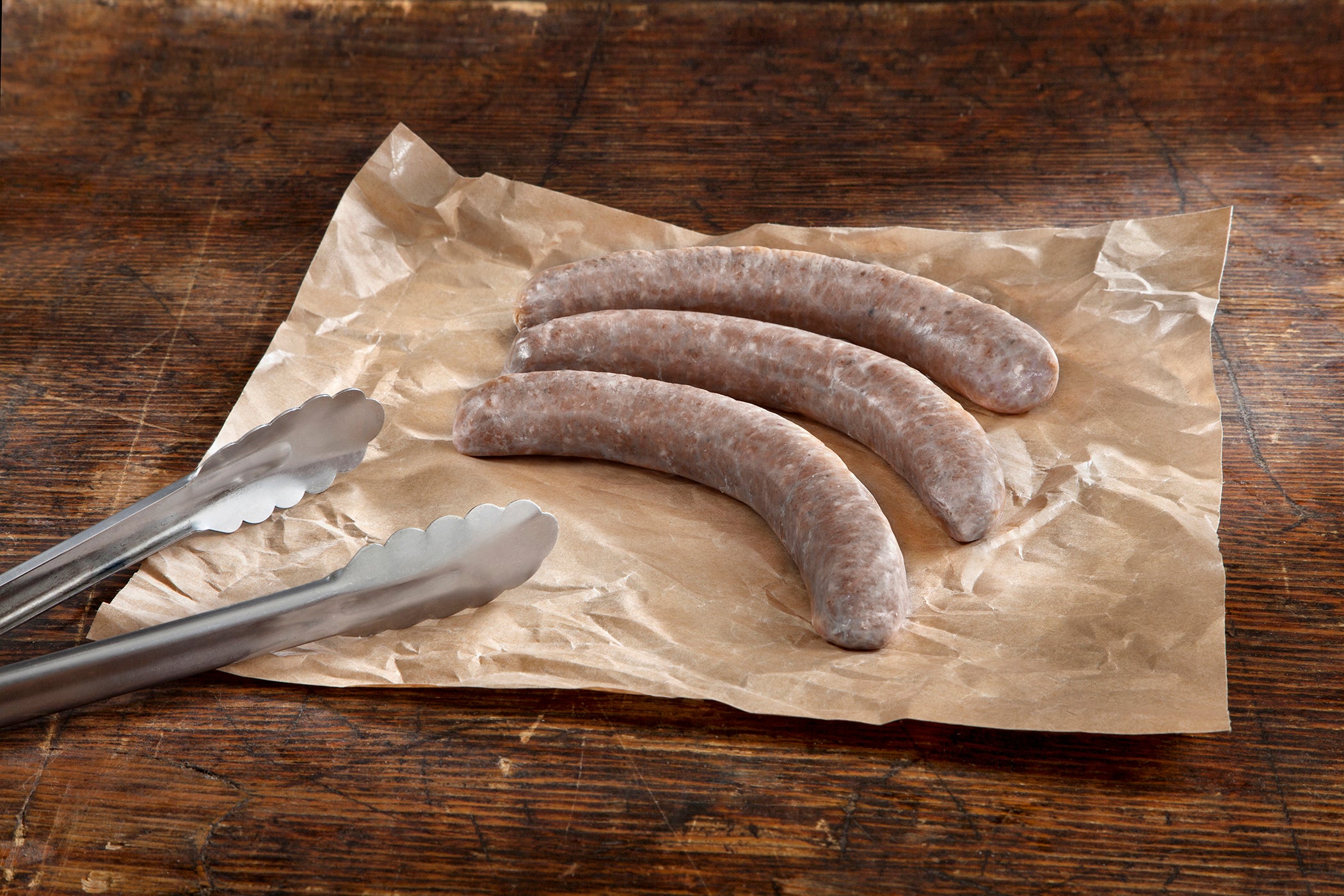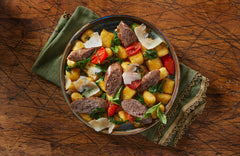 Bison Red Wine & Herb Sausage 145 gram Gluten Free (15 Portions)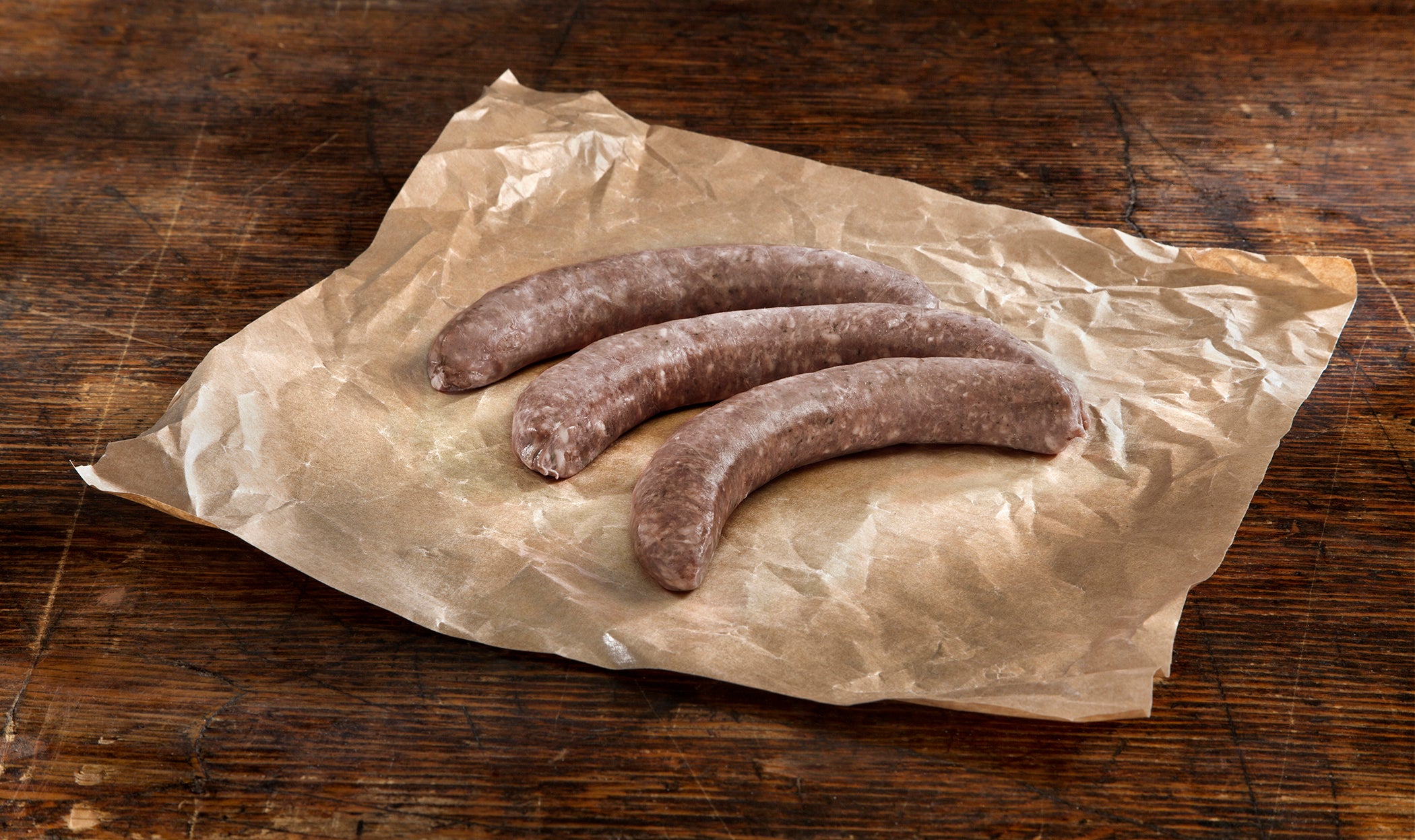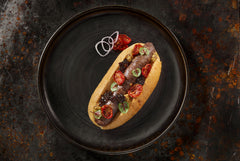 Elk Cranberry Sausage 145 gram Gluten Free (15 Portions)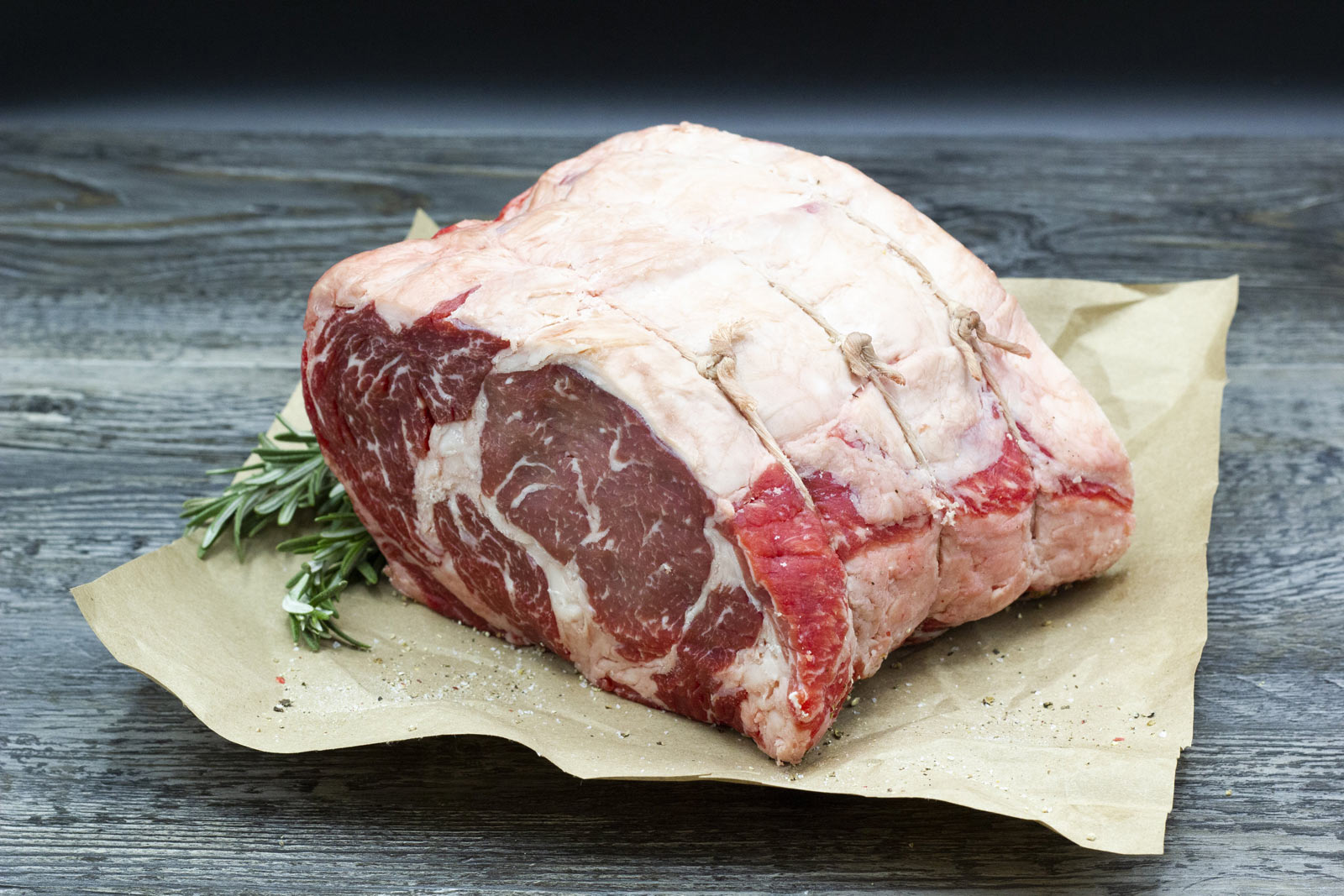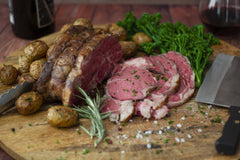 AAA Beef Prime Rib Roast - Boneless 2.5-3 lbs (1.13 - 1.36 kgs)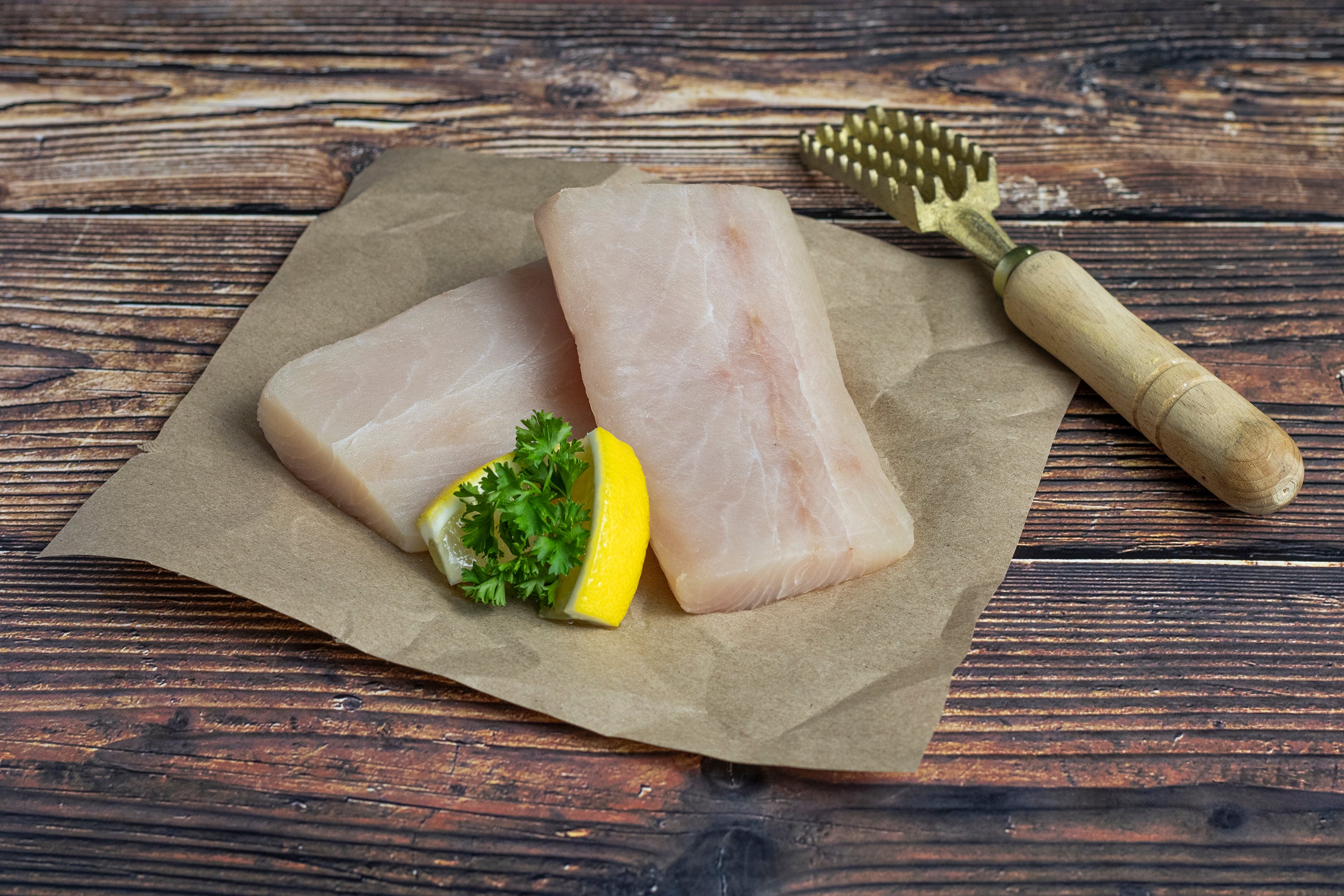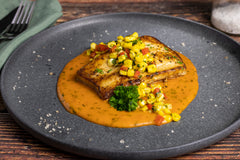 Mahi Mahi - 6oz (10 Portions)
Butcher Picks 2
0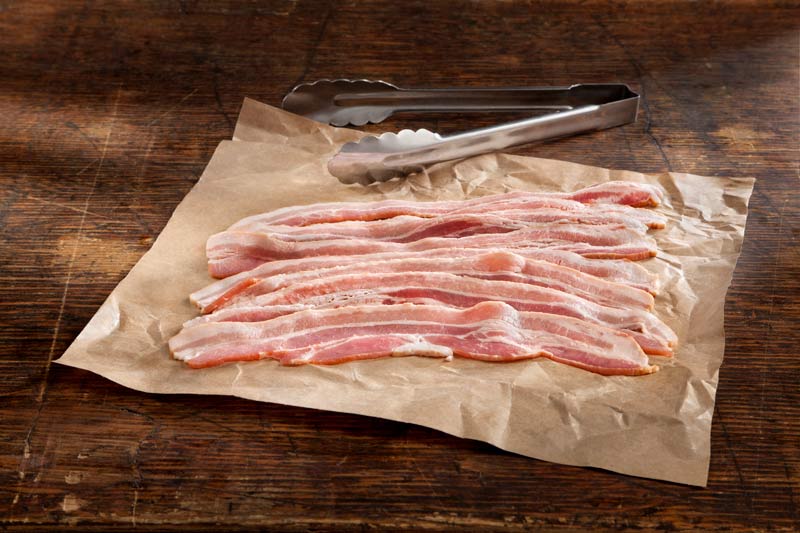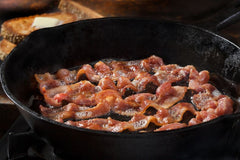 Maple Smoked Sliced Bacon (2x1kg)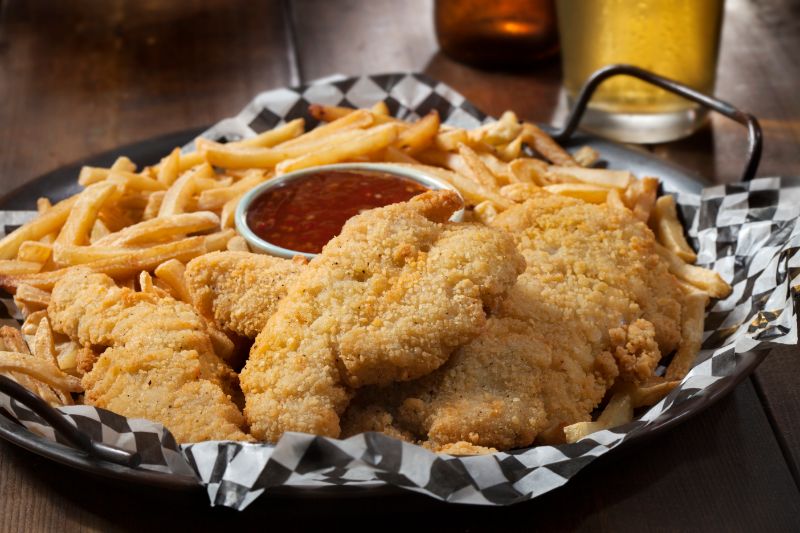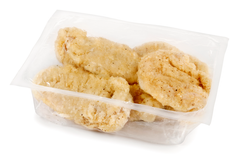 Breaded Chicken Tenders (3x500grams)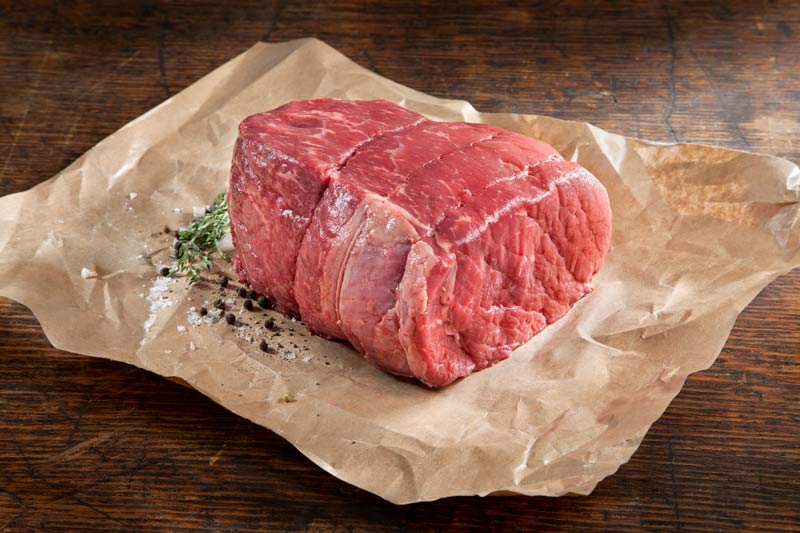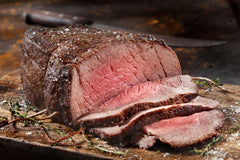 AAA Beef Round Roast 1.4 - 1.8kgs (3-4lbs)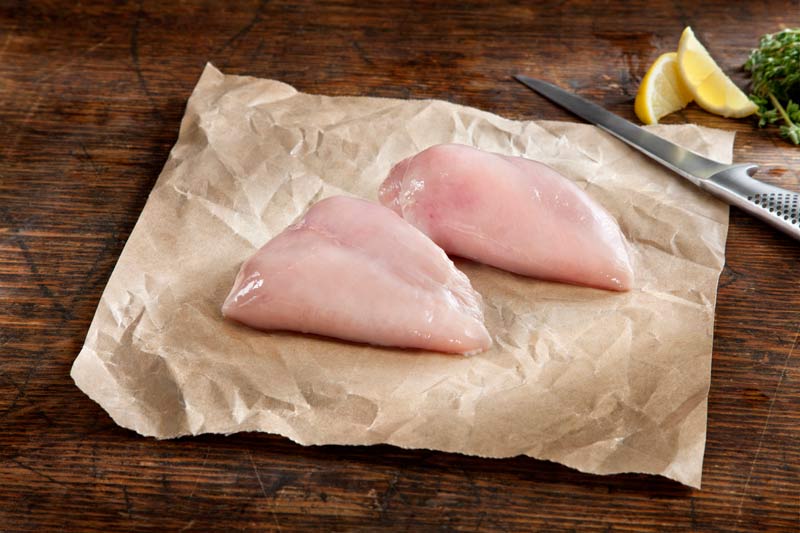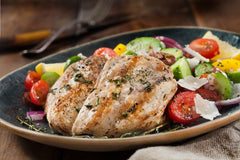 Chicken Breast Boneless Skinless 6oz Double (10 Portions)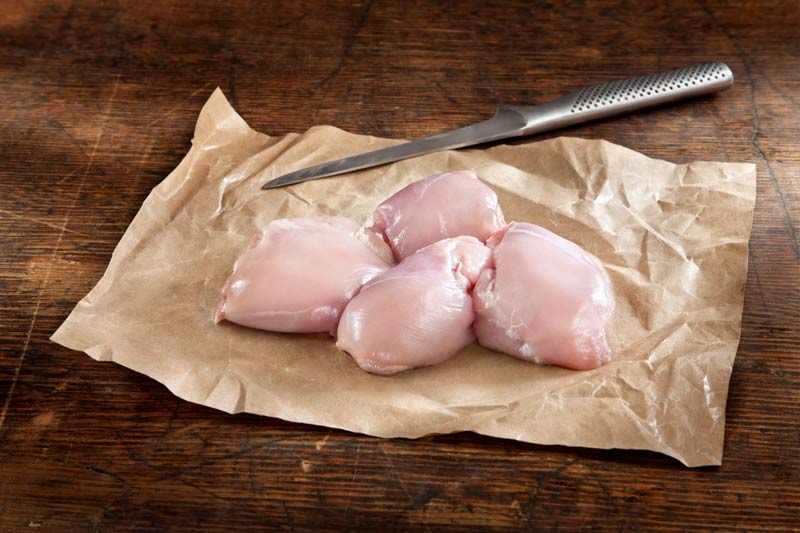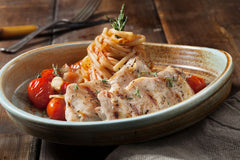 Chicken Thigh Boneless Skinless (5x500grams)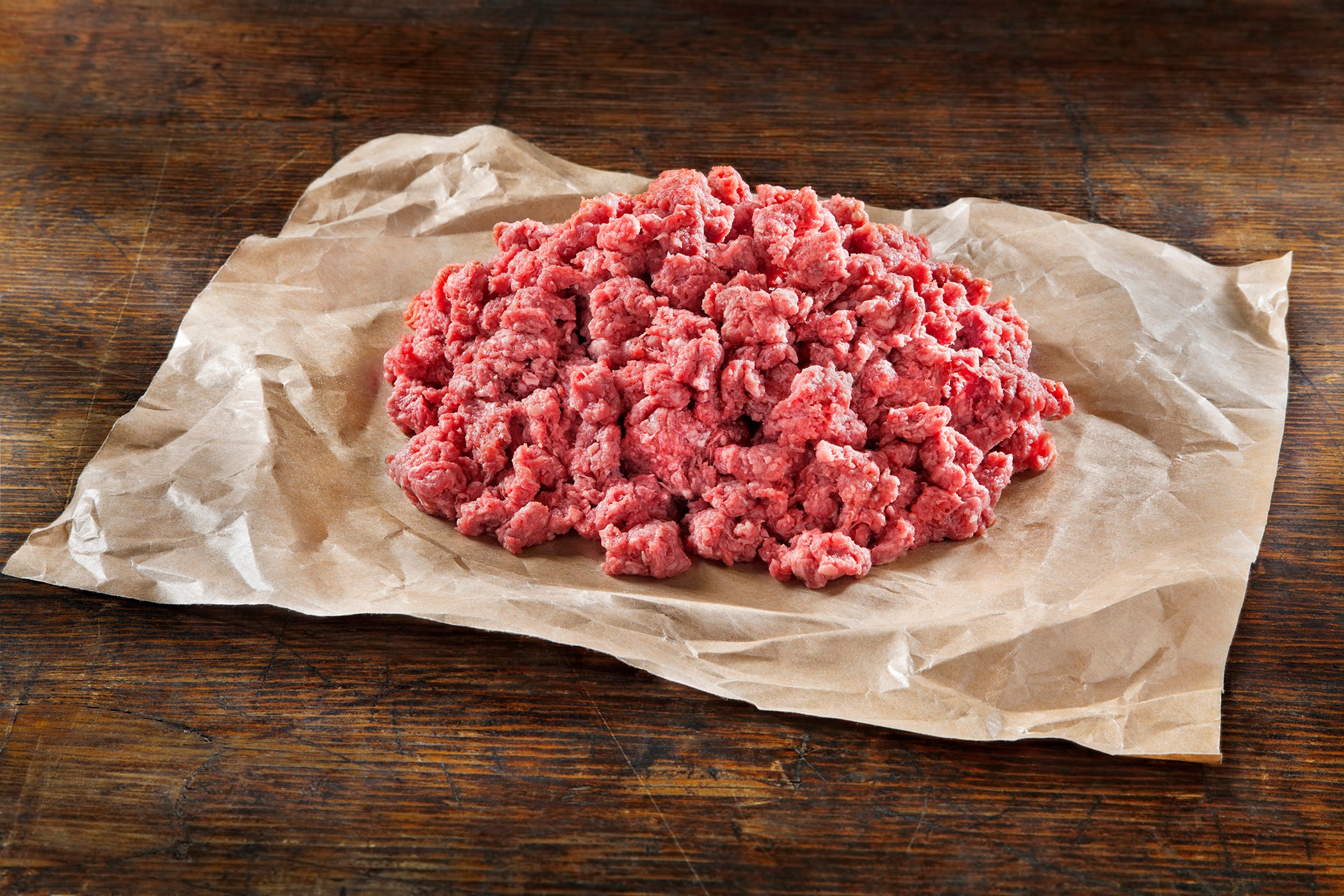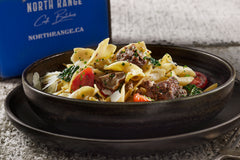 Lean Ground Bison 3x453g (3x1lb)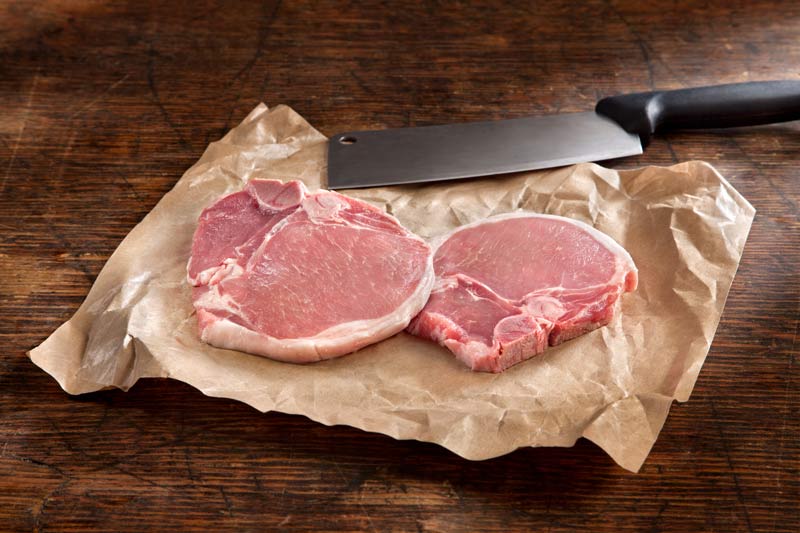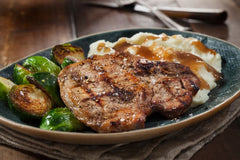 Pork Chops Bone In 1" (5 Portions)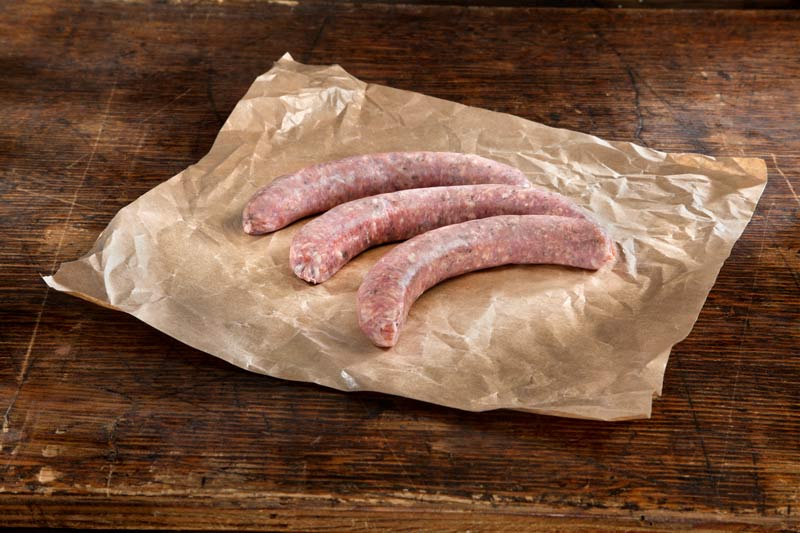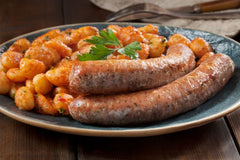 Pork Mild Italian Sausage 145 gram Gluten Free (15 Portions)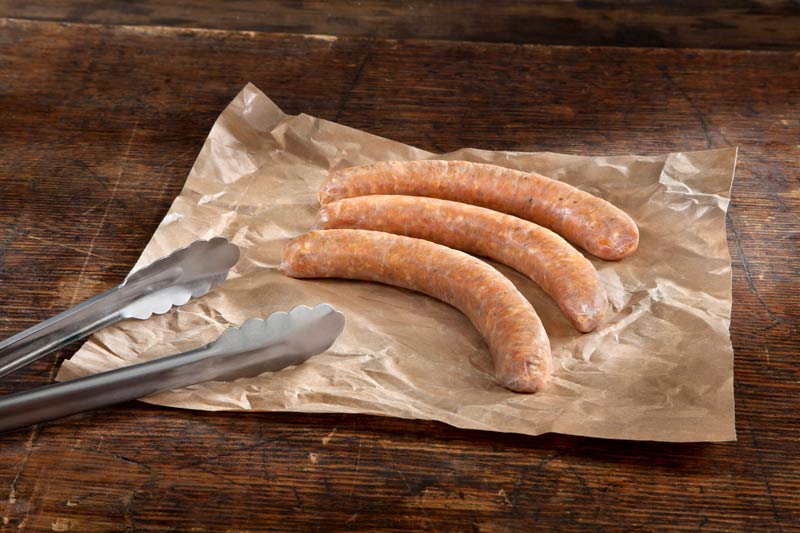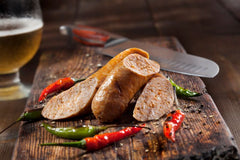 Pork Chorizo Sausage 145 gram Gluten Free (15 Portions)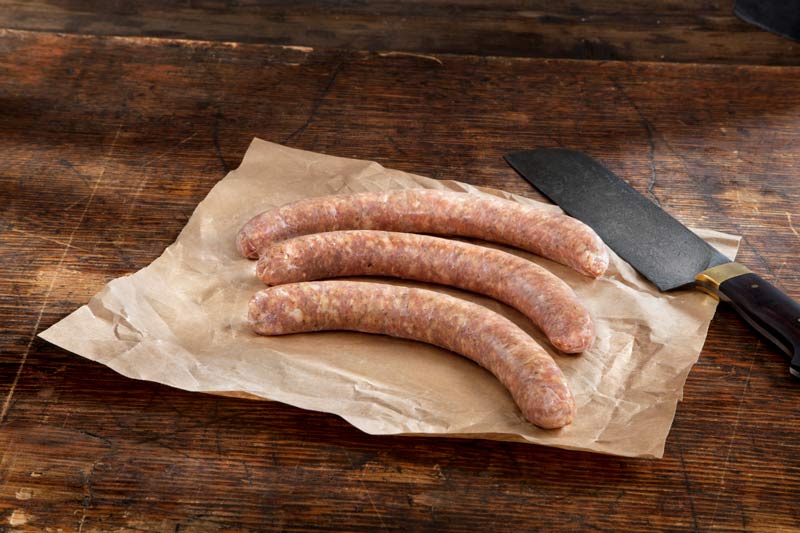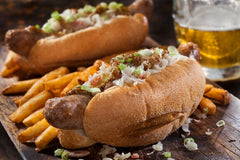 Pork Bratwurst Sausage 145 gram Gluten Free (15 Portions)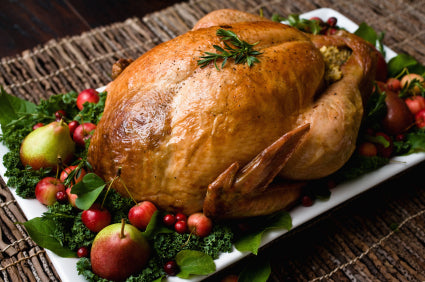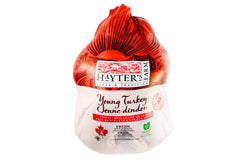 Farm Raised Whole Turkey 5-7KG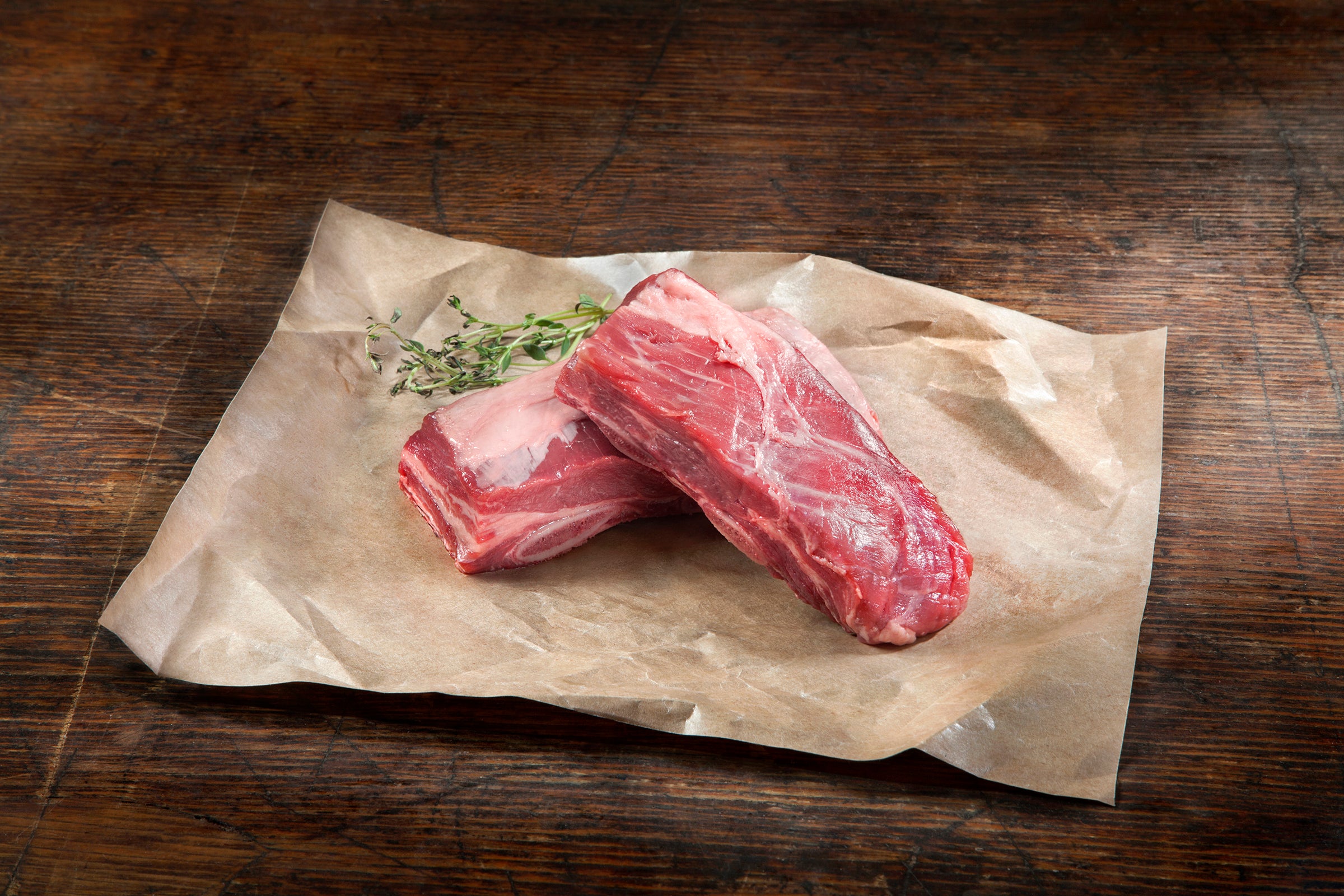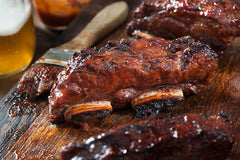 AAA Beef Chuck Short Ribs - Bone in 2" (5 Portions)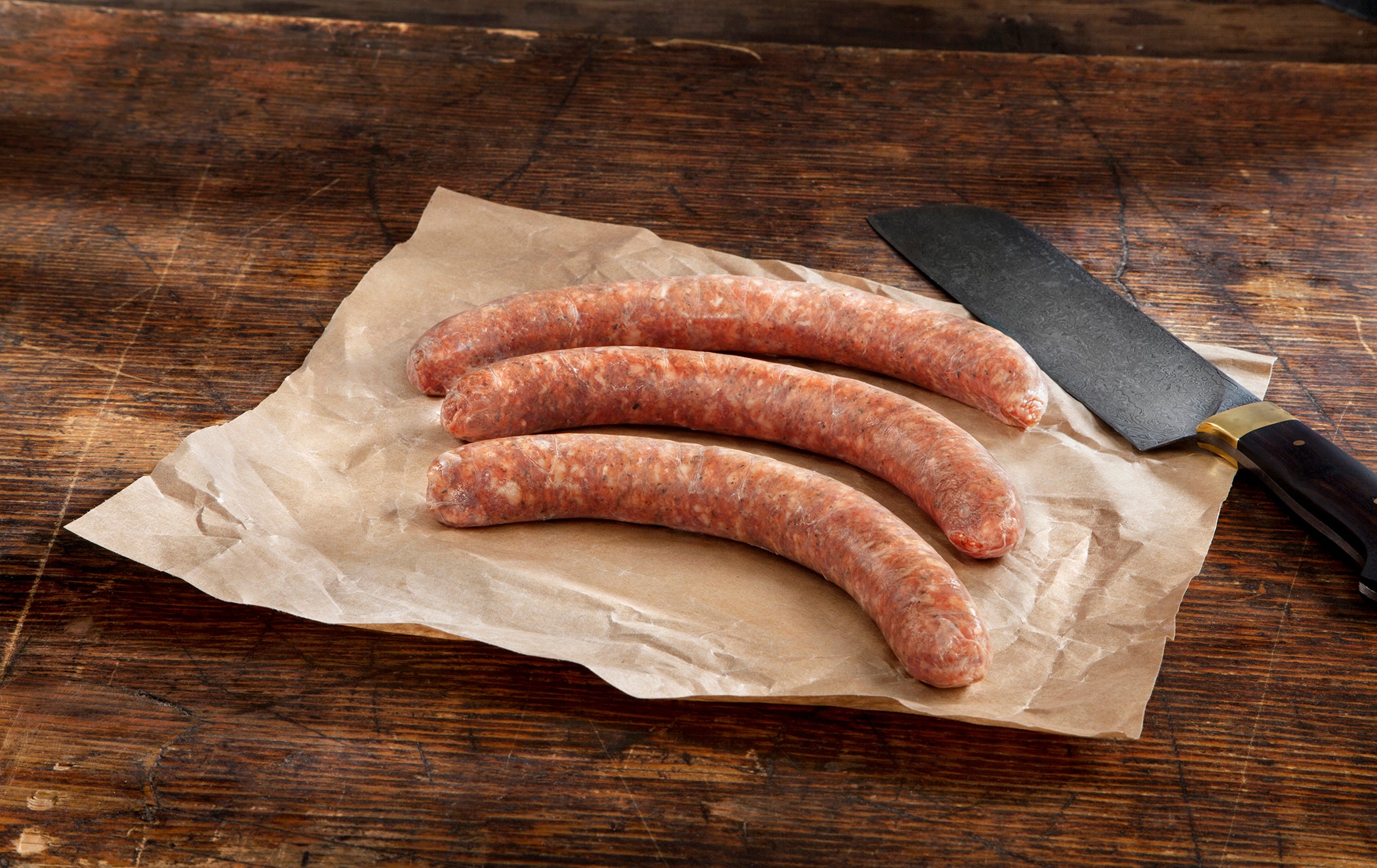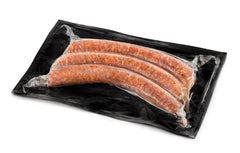 Pork Andouille Sausage 145 gram Gluten Free (15 Portions)
Butcher Picks 3
0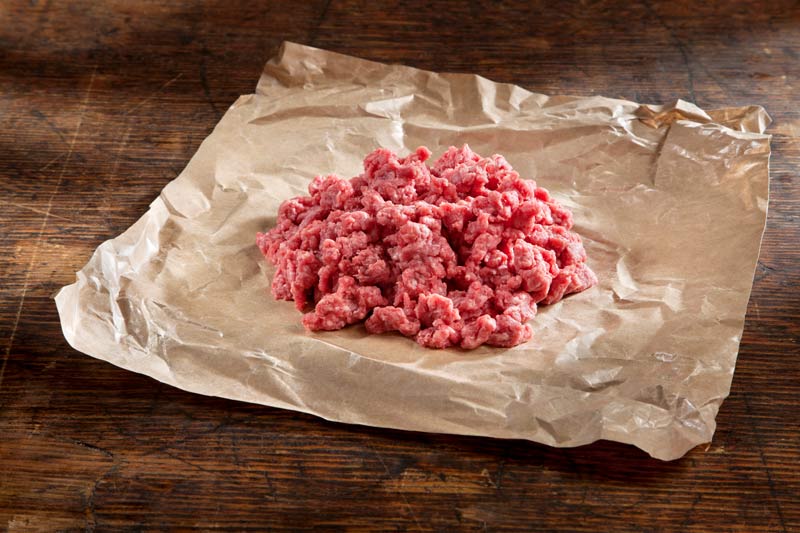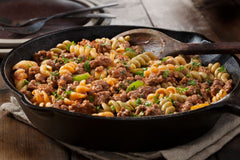 Lean Ground Beef 3x453g (3x1lb)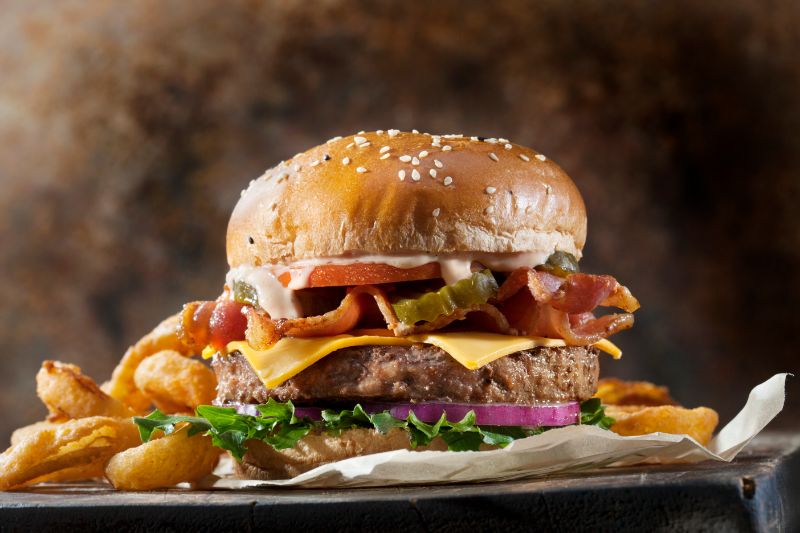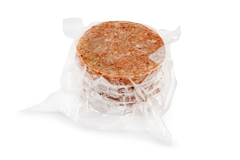 Beef Burgers 6oz Gluten Free (10 Portions)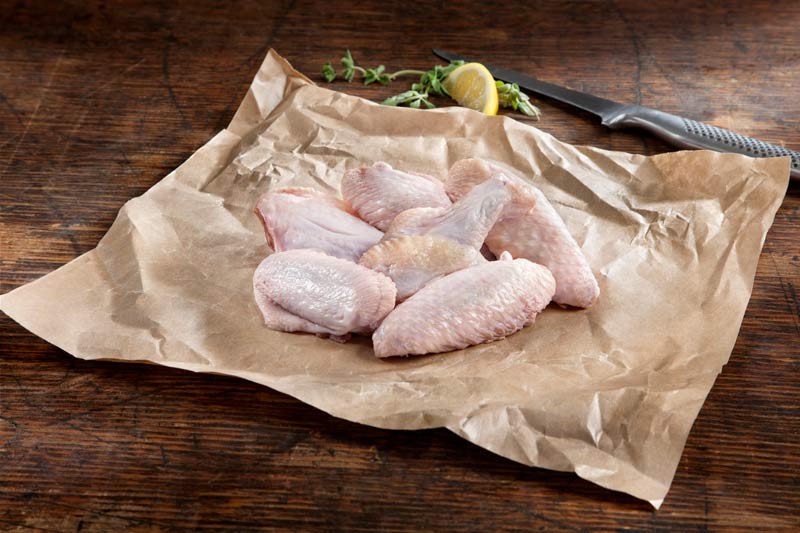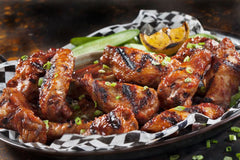 Chicken Wings 450g Portion (3x1lbs)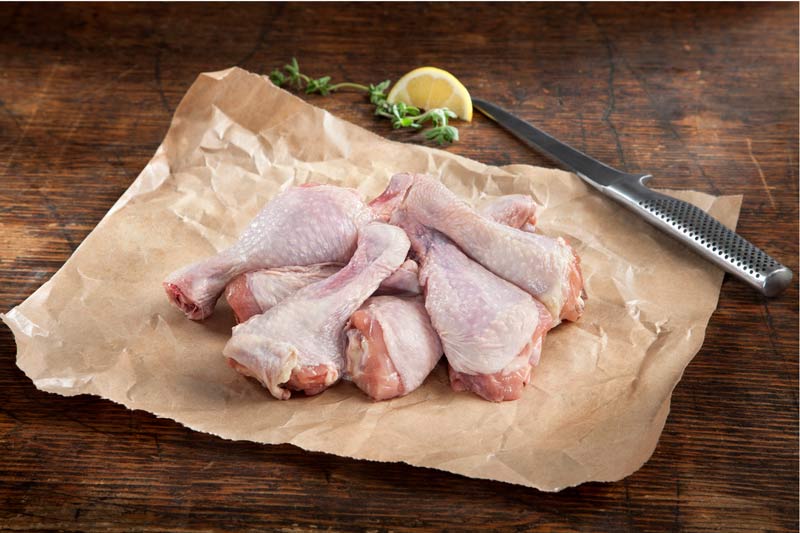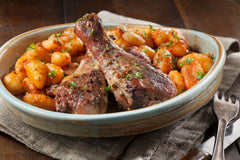 Chicken Drumsticks (12 Portions)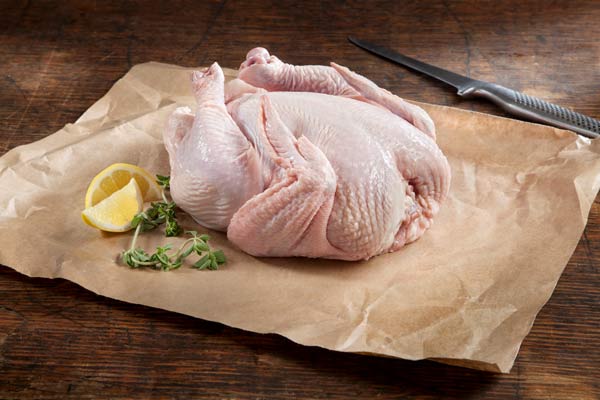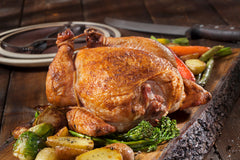 Whole Large Chicken 2.3Kgs (5lbs)
Pork Baby Back Ribs (6 portions)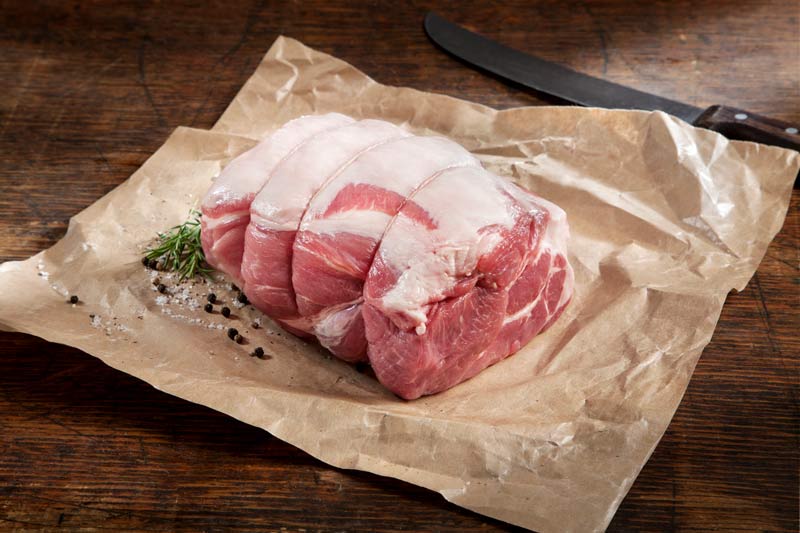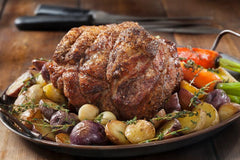 Pork Shoulder Butt Roast 1.4 - 1.8Kgs (3-4lbs)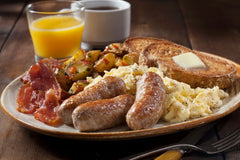 Pork Maple Breakfast Sausage 50 gram Gluten Free (25 Portions)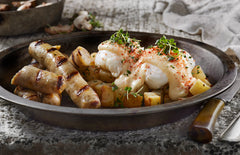 Chicken Apricot & Basil Breakfast Sausage 50gram (25 portions)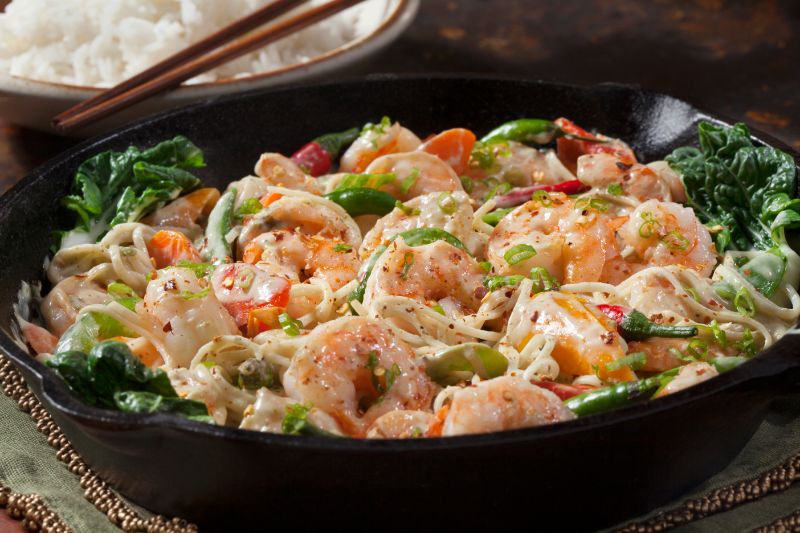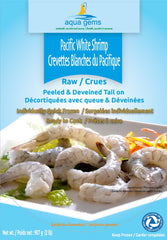 Jumbo Shrimp Peeled & Devained 908g (2lbs bag)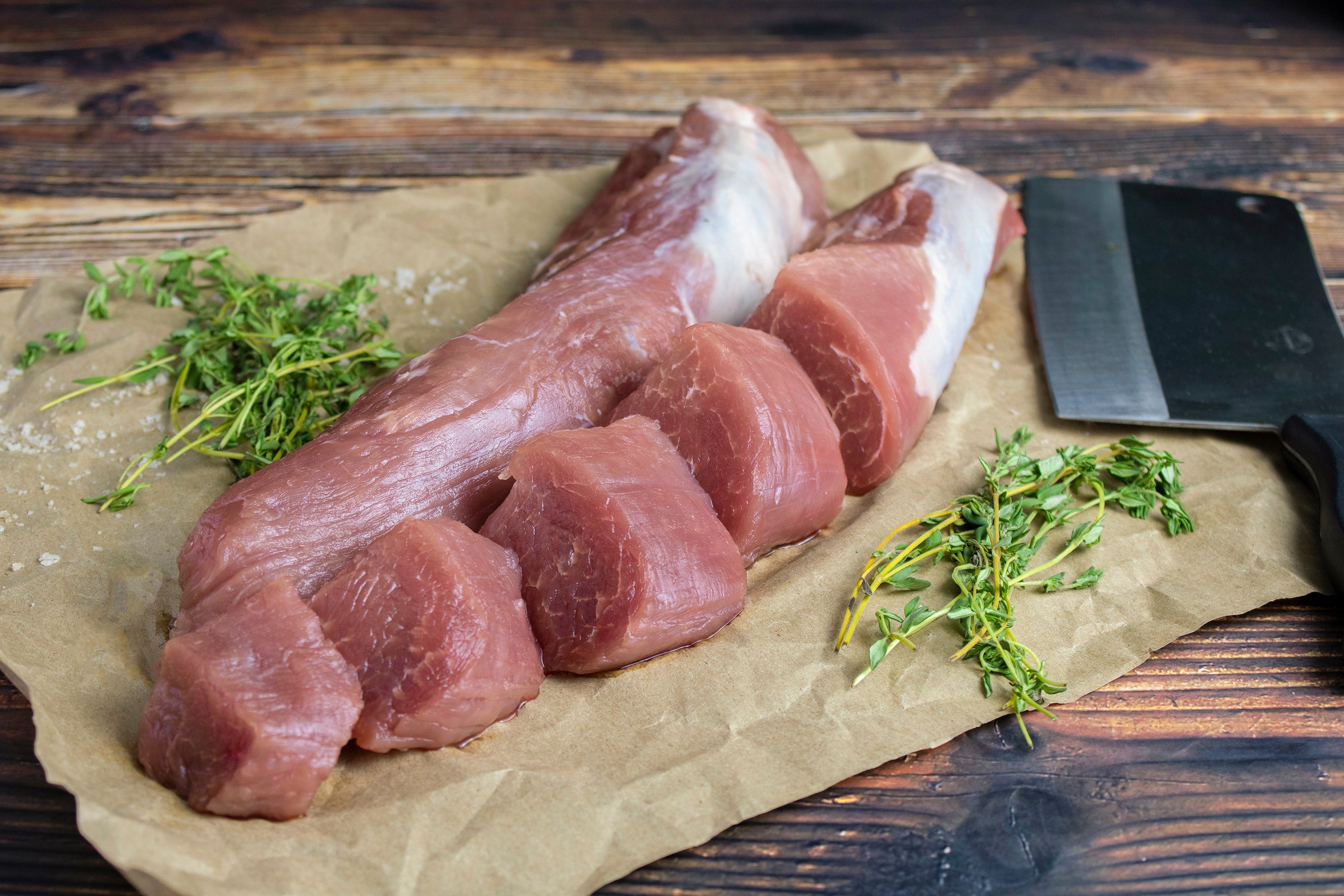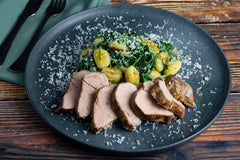 Pork Tenderloin (2x500g)